Get the help you need with a Houston, TX Tenant Lawyer Free Consultation.
Being a landlord in the big city of Houston, Texas, is a big responsibility. Whether you own commercial or residential property, there is a lot of responsibility that goes into it. With that being said, landlord-tenant disputes are something that you don't wish to have, but they do come up. In that case, what happens when this is something that you want to get fixed quickly.
Your best bet is to speak to a tenant lawyer. They have experience in terms of the law that comes along with these situations. And it is important to understand that you always want to take every step according to the law.
Houston landlord lawyers can help you with a variety of legal issues, including drafting leases, evicting tenants, and resolving property damage disputes. If you're a landlord in Houston, it's important to have an experienced lawyer on your side to protect your rights and interests.
When it comes to landlord law, Houston is a complex place. With so many different rules and regulations, it can be difficult to keep up with everything. So, let us introduce you to John Okonji of The Okonji Law Office. He is a licensed landlord lawyer, and he's ready to assist you with your needs. So, keep reading to see how he can be of help.

Houston, TX Tenant Lawyer Free Consultation: How Can a Houston, Texas Landlord/Tenant Lawyer Help?
A Houston, Texas landlord/tenant lawyer can help with a variety of issues that may arise between landlords and tenants. These lawyers can help draft leases, resolve disputes, and represent either the landlord or tenant in court if necessary.
There are also options available for landlords and tenants who have problems with damage or disputes regarding rental payments. These issues are often handled through mediation, which is a voluntary and non-binding process that The Okonji Law Office conducts.
As we mentioned before, a situation with your tenant is something that you don't want to go through, but it does happen. With that being said, there are so many ways to go about the situation. But you want to ensure that you're going about it the right way. So, that is when you call in the help of a lawyer.
Because they are knowledgeable in these situations, hearing their opinion on the steps you should take is always beneficial. This is necessarily called a consultation.
What Can I Benefit From A Consultation with a Landlord Lawyer
There are many benefits to consulting with a landlord lawyer. A landlord lawyer can help you understand your rights and responsibilities as a landlord and can help you navigate the often-complex legal landscape. Your consultation will help you to decide what to do in the case that you're faced with a dispute or issue.
There are many rules and regulations on how to go about certain situations. Imagine not going through a lawyer and taking action on your own. If you go about it the wrong way, then it is more than likely that your tenant can sue, and they can win. As long as they have evidence to prove that you didn't follow the law, then they have a case.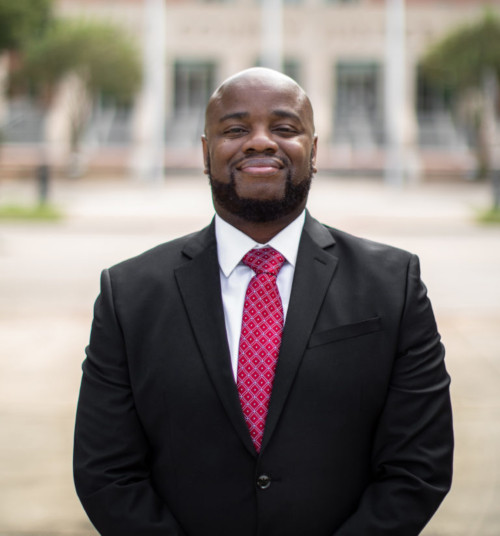 This is not the kind of situation that you want to be in. In the case that your tenant is armed with a lawyer, you always want to have one that you can easily pick up the phone and speak to. This is a great way to back yourself up before and even after something rises.
And it doesn't always have to be a situation that you call your lawyer for. If you're thinking about changing some of the terms of our leasing contract for a new tenant, they can consult you in this way.
Common Landlord/Tenant Issues In Houston, Texas
There are a few common landlord/tenant issues in Houston, Texas.
One is that the landlord may not be able to evict a tenant without cause. This is an issue that you shouldn't have to deal with, especially if the terms of the lease are stated in the contract. So, maybe you need to go through your leasing contract with a landlord lawyer, and they'll let you know the way to go.
Another one is that the landlord may not be able to raise the rent without cause. The economy is getting to a place where things are becoming more expensive. So, wanting to raise your rent is something that is normal. But there is a legal way to go about that. And you have to know that raising the rent above a certain amount cannot be done without going to court.
So, in these kinds of situations, you might want to get help from a lawyer.
Questions To Ask A Landlord/Tenant Lawyer?
If you are a landlord or tenant and are having legal issues, you may want to consult with a landlord/tenant lawyer. This type of lawyer can help you with issues such as evictions, lease agreements, security deposits, and other landlord-tenant disputes.
Before meeting with a lawyer, you should prepare a list of questions to ask. These are the questions that you want to ask the lawyer about your specific situation. Having these kinds of questions already makes you seem more prepared for the meeting. Additionally, you can make sure that all the questions you have are answered before you leave.
Some important questions to ask a landlord/tenant lawyer include:
What is your experience with landlord-tenant law?
How long have you been practicing landlord/tenant law?
How familiar with my specific situation?

Choose To Speak With John Okonji of The Okonji Law Office
If you are in need of legal assistance, John Okonji of The Okonji Law Office is the attorney for you. With many years of experience in the Houston area, John has the knowledge and expertise to handle your case. He will work tirelessly to get you the best possible outcome. So, call The John Okonji Law Office to get a Houston, TX Tenant Lawyer Free Consultation.
Facts about Houston, Tx
Theh first public tv station was made and launched in Houston.
Visit the Downtown area for various activites to do.
The Houston Museum of Natural Science is a great place to visit.