Finding a fantastic Katy, TX landlord tenant attorney near me is easy when you contact Mr. John Okonji of The Okonji Law Office! Mr. Okonji is well-versed in all matters of rental law and can help you deal with your troublesome tenant. He has the expertise and credentials needed to provide great legal advice and representation.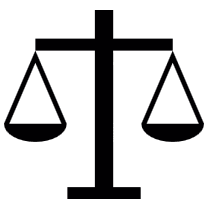 Mr. Okonji is the managing attorney at The Okonji Law Office, PLLC. He is a proud local graduate of the Thurgood Marshall School of Law and the University of Houston. He was admitted to practice law by the State Bar of Texas, North Carolina State Bar, and the United States Federal District Court (Southern District of Texas).
Mr. Okonji is thus a well-qualified, talented Katy, TX landlord tenant attorney near me, with many years of experience in real estate and rental law. He is always at your corner, fighting passionately for your landlord rights. In addition, he provides excellent legal services in real estate transactions.
Mr. Okonji is proud to serve his local communities in Katy, Texas, as well as the greater Houston area. So don't hesitate to call him or schedule an appointment! His law firm will provide you with sterling real estate law representation. For a landlord tenant attorney near me you can trust, you won't go wrong with choosing Mr. John Okonji of The Okonji Law Office.
Discover The Best Katy, TX Landlord Tenant Attorney Near Me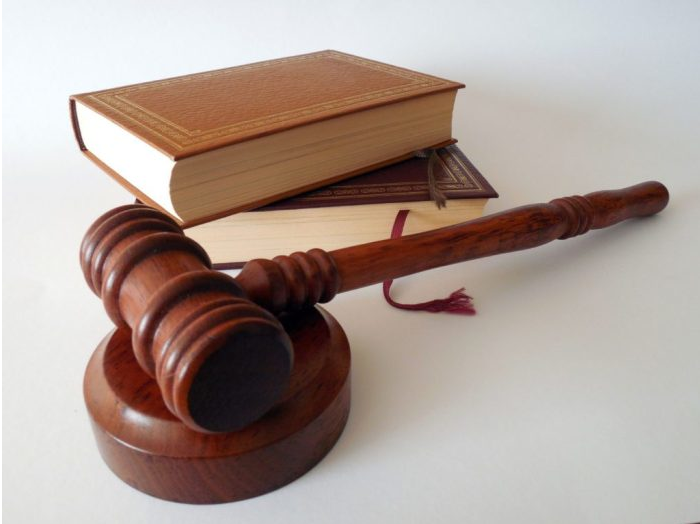 Mr. John Okonji knows the ins and outs of rental law and landlord-tenant law in particular. If a tenant is giving you trouble and refuses to leave the rental unit, Mr. Okonji can offer you the legal advice and representation to state your case. For all your legal needs, Mr. Okonji is the Katy, TX landlord tenant attorney near me that can't be beat.
Landlords have a lot on their plate nowadays. They must maintain the physical structure and infrastructure of their rental unit, keeping the place safe and in good condition for their tenants. However, some tenants do not always behave well or in good faith. In fact, most landlord-tenant disputes directly often deal with rental agreement, eviction, and tenant rights.
Some tenants cannot or do not pay rent, or fail to pay for additional expenses. Others may violate community guidelines and standards regarding the number of guests, appropriate noise levels for a social gathering, or pets, which may damage property. And when you do serve an eviction notice, some tenants prefer to contest it and even refuse to leave the rental unit entirely.
All this headache can be avoided with a good landlord tenant lawyer and two key ways to arbitrate: Hiring a mediator or going to a small claims court. A mediator is a third party that facilitates communication, usually available through private companies and the local bar association.
Mediation can be a great option if you're keen to avoid a lengthy and no doubt costly legal battle. Moreover, if you believe that the tenant is a decent person at heart and the trouble stems from a lack of communication, then mediation is the way to go.
Sadly, there are some problems that can't be solved with just a conversation or two. For a more legally binding decision, going to small claims court is recommended. Small claims court only hears a restrictive variety of cases, all involving money. They usually deal with problems of unpaid rent, rent increases, and security deposits not returned.
Whether you decide to go for a mediator or head on over to small claims court, John Okonji is here to help you every step of the way. He has the knowledge and expertise of rental law to resolve all your legal issues. He is the best landlord tenant attorney near me to resolve your disputes as efficiently and effectively as possible.
Real Estate Transaction Services
If you also need any help buying and selling property, Mr. Okonji is the real estate lawyer for you. A real estate lawyer can represent you at all stages of the process. Although the state of Texas does not require you to have one, hiring a well-qualified real estate lawyer comes with countless benefits.
A real estate transaction is the process of transferring the rights of a property from one person to the other. Both the buyer and seller come together and make a formal agreement on the price, as well as the terms of buying and selling. Property can include a house, land, buildings, and so forth.
Hiring a real estate lawyer can streamline and simplify an often confusing, complex process. For one thing, they can ensure all the terms during negotiation are met, as well as assist in drafting and revising contracts. Moreover, they can interpret any documents, translating dense legal jargon into easier-to-understand laymen's terms. Finally, they can prepare closing documentation and finish filing any necessary documents.
Call Mr. Okonji Today!

Having to deal with a recalcitrant tenant on top of everything else you have to do can be a legal headache you'd wish to avoid. And now, due to the still-ongoing pandemic, the CDC has extended its eviction moratorium, effectively banning landlords from evicting certain qualifying tenants. It can be hard for a landlord nowadays to understand their rights, struggling with tenants that may prove serious liabilities to the property and the other tenants.
Luckily, John Okonji of The Okonji Law Office can help. Whatever your tenant issues are, together we can help you resolve them either in mediation or through a small claims court. In addition, if you're thinking of buying or selling property, Mr. Okonji has experience working in real estate law and real estate transactions in particular. He can provide passionate legal representation should you need it.
So what are you waiting for? Call Mr. John Okonji of The Okonji Law Office today! You won't be sorry with choosing him as your trusted Katy, TX landlord tenant attorney near me.
Fun Facts About Katy, TX:
It was once the hunting grounds of the Karankawa Indian tribe.
It was formally incorporated in 1945.
Katy Independent School District was formed in 1918.