Welcome to The Okonji Law Office
The Okonji Law Office provides residents of the Greater Houston area with passionate legal representation regarding real estate law, landlord-tenant disputes, and civil litigation.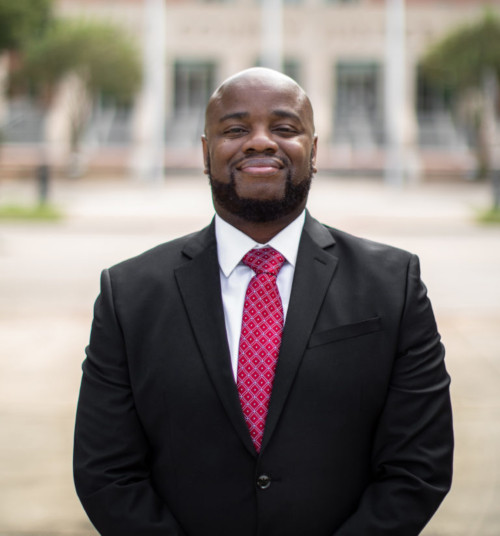 As a practicing member of The State Bar of Texas and the Managing Attorney of The Okonji Law Office, PLLC, Mr. John Okonji lends his legal expertise to clients who seek the assistance of an accomplished real estate attorney. His experience with real estate law can help property transactions proceed smoothly, from negotiating contracts to preparing closing documents.
He also provides advice and representation for clients involved in landlord-tenant disputes, helping landlords successfully evict troublesome tenants. In many cases, Mr. Okonji can mediate these situations, helping both parties reach an agreeable resolution. However, should a client need to resort to legal action, Mr. Okonji will assist with lawsuits or civil litigation necessary to resolve the dispute.

Real Estate Transactions
Although Texas residents are not legally required to hire a real estate lawyer for property transactions, it is recommended that anyone selling or purchasing real estate seeks the aid of an experienced professional to assist with negotiations, contract drafting, and filing paperwork. A real estate attorney like Mr. Okonji can also interpret complex legal documents to help their client understand all of the terms involved in a contract.

Landlord-Tenant Disputes
Whether an issue arises over nonpayment, maintenance, or failure to abide by community codes, Mr. Okonji can serve as a reputable landlord-tenant dispute lawyer. Depending on the severity of the situation, he can either assist both parties as a mediator to facilitate communication or advise a landlord to pursue legal action. If an eviction is required, Mr. Okonji will help ensure the swift removal of difficult tenants.

Civil Litigation
Although some clients may wish to avoid the hassles of small claims court, legal action is sometimes inevitable when dealing with uncooperative parties. Mr. Okonji is here to assist those who seek advice regarding civil litigation, providing clients with legal representation when necessary to ensure favorable results. His real estate law expertise makes him particularly adept at handling legal cases involving property disputes.