Mr. John Okonji, the founder and Managing Attorney of The Okonji Law Office, is one of the greatest eviction notice lawyers Richmond, TX around. He is one of the top real estate attorneys in the Greater Houston region, with extensive experience in fighting for landlords' rights inside and outside of court. When it comes to helping people with their property-related issues, Mr. Okonji is widely regarded as a top professional.
One of the Greatest Eviction Notice Lawyers Richmond, TX
The Okonji Law Office has three main practice areas: landlord-tenant disputes, real estate transactions, and contracts. The office is located in Katy, Texas and takes in clients through appointment only. Walk-ins are not allowed because Mr. Okonji takes on the cases himself at all times and wants to ensure every client has his full attention. Walk-ins can disrupt his process and be a disservice to his clients.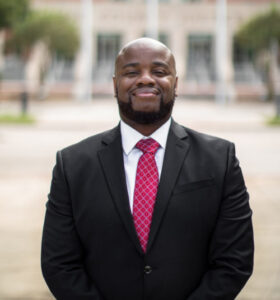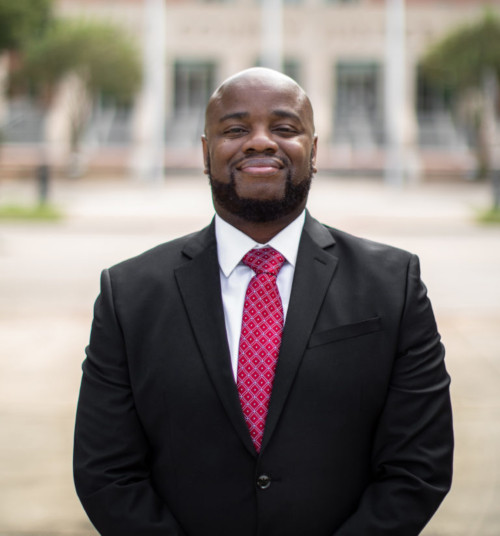 If you need help with property-related issues, give the office a call to set up a consultation. Mr. Okonji is always working diligently to stay up-to-date with changes in property law and the like. If you want to stay on the same page, you can always check out his blog where there are always updates concerning landlord rights, evictions, and more.
You can always trust that Mr. Okonji will do his very best to ensure you, as a landlord, always come out on top. He is highly educated in real estate law and has years of experience. Mr. Okonji passed the Texas bar exam after receiving degrees from the Thurgood Marshall School of Law and the University of Houston.
He is active in several pro bono organizations, including Lawyers for Literacy, Houston Volunteer Lawyers, and Lone Star Legal Aid. He is well-regarded by his peers, and the success of a person's projects increases when he joins their team. He has a strong desire to use his legal training to aid landlords in conflicts, civil lawsuits, and other matters.
Landlord-Tenant Dispute Assistance
As a landlord, it's likely you are well aware of the inevitability of experiencing issues with tenants. From disobeying community guidelines to failing to pay fees, a tenant can cause a lot of trouble for a landlord. It's crucial that every fee and guideline be included in your lease agreements to avoid disputes as much as possible.
Examples of issues you can experience with tenants are as follows:
Maintenance and cleanliness are typically the landlord's responsibility. However, certain responsibilities can be administered to tenants to ensure damages are always taken care of correctly. Either party's failure to comply with expectations can lead to issues.
Nonpayment of rent or other fees is one of the most common reasons disputes can arise.
Community codes such as pet restrictions and noise level guidelines must be followed. Penalties can be given to those who break the community rules, which can result in disputes.
However, such disputes are not always avoidable. If things get out of hand, you may be less to administer an eviction notice to your tenant, which can lead to one of the biggest disputes a landlord can experience. Evictions leave stains on renter histories, so whenever a person is evicted, they usually do all they can to fight against it.
It's recommended that you search for one of the best eviction notice lawyers Richmond, TX in your area to assist you in resolving eviction troubles. As previously stated, Mr. Okonji is very skilled in real estate, law, including landlord-tenant disputes. When it comes to making sure your evictions are carried out safely and properly, you should definitely reach out to him for help.
How Eviction Notice Lawyers Can Help You
In the eviction process, a landlord's attorney can be an invaluable resource, providing advice and representation in times of need. Having a firm grasp of the intricacies of eviction law in your jurisdiction is essential for eviction notice lawyers. Mr. Okonji is an amazing attorney for landlords, which means he can aid in the eviction process in several crucial ways.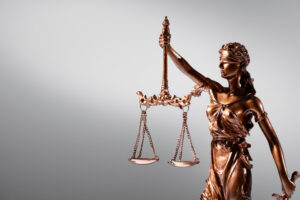 He has extensive knowledge of eviction procedures in the Greater Houston area and practices exclusively in the area of landlord-tenant law. He makes it a point to always update his knowledge of the law so that he can give sound counsel to his clients. When you seek his assistance, the eviction procedure will be carried out correctly and quickly.
The regulations governing evictions are not always uniform across jurisdictions or even neighborhoods. For this reason, it is essential for landlords to retain eviction notice lawyers who can guarantee that they will follow all local laws and procedures. This entails doing things the right way when serving eviction notices or filing eviction lawsuits in court.
Drafting Documents
One of the main practice areas of The Okonji Law Office is the drafting of contracts. When it comes to helping landlords deal with eviction issues and other disputes, Mr. Okonji can use his drafting expertise. Mr. Okonji and other eviction notice attorneys can assist with the drafting and review of the many legal documents that must be completed before an eviction can be finalized.
The process involves creating legal documents such as notices to vacate, letters for terminating leases, and complaints to be filed in court. Mr. Okonji's diligence guarantees that the eviction paperwork you submit is complete, correct, and legally binding.
Mediation
Sometimes out-of-court settlement of eviction disputes through means such as negotiation or mediation is possible. An attorney specializing in landlord-tenant law can serve as a mediator in these negotiations and represent your best interests as you seek a fair outcome.
Mr. Okonji has incredible negotiating skills and can talk to tenants or their own eviction notice lawyers to hopefully come to an agreement that will keep the matter out of court.
Court Representation
Having legal representation on your side as a landlord is essential if your eviction case ends up in court after failing to negotiate. Mr. Okonji will argue your case in court on your behalf. His assistance in this matter entails researching the law, drafting arguments, and collecting evidence.
He can also question witnesses and plead your case so that you can protect your rights as a landlord. Your chances of winning in court will be greatly increased by his experience as one of the best eviction notice lawyers Richmond, TX in your area.

Fun Facts about Richmond, Texas:
Richmond is the county seat of Fort Bend County.
In 1837, Richmond was established by Robert Eden Handy and his business partner, William Lusk.
The town was initially incorporated by The Republic of Texas in 1837.