The Okonji Law Office's Mr. John Okonji is a well-known landlord tenant law attorney Fulshear, TX who helps people with their legal problems. Mr. Okonji has years of experience in real estate law and is committed to protecting the rights of landlords. He helps clients find solutions to their legal problems by giving them his advice.
John Okonji is an experienced real estate lawyer who can help you if you need help with evictions, contracts, leases, or deed transfers. To learn more, visit his helpful blog or contact him to schedule an appointment.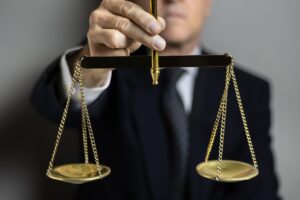 Understanding Landlord-Tenant Law With Help From A Landlord Tenant Law Attorney Fulshear, TX
There are a lot of different things to think about when it comes to landlord-tenant law. It's important to know what both sides' rights are if you want to make sure that all laws are being followed.
Also, Texas has laws like the Texas Property Code that tell tenants what their rights and responsibilities are. At The Okonji Law Office, we know all the details of landlord-tenant law and can give our clients the best legal advice possible.
Mr. John Okonji is a respected landlord tenant law attorney Fulshear, TX with knowledge and expertise in residential real estate law. He has a Juris Doctor from Texas Southern University and is a member of several legal groups. John Okonji has been a real estate lawyer for more than 20 years. He has won a lot of cases in that time and has won cases for his clients.
Hire Mr. John Okonji Today!
Mr. Okonji gives his clients good legal advice and helps them get the results they want as quickly as possible. He understands how complicated landlord-tenant law is and does his best to give our clients the best options.
John Okonji also gives his clients good legal advice that is made to fit their needs. As a lawyer whose practice areas are in landlord-tenant law and real estate law, he can ensure your rights as a landlord are protected, and your property is safe.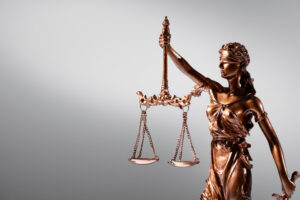 Common Problems Between Landlords and Tenants
Tenants and landlords often fight over matters like unpaid rent, repairs, who is responsible for damages, or unfair evictions. When this happens, it's important to find a legal solution that works and doesn't take too much time. Mediation and small claims court are two of the most common ways to settle disputes between landlords and tenants.
Mediation is a way to settle a dispute without going to court. It involves a neutral third party who helps the people in the dispute talk to each other. This is often the best choice because it is less formal and costs less than going to court.
Also, the mediator can help both sides come up with creative solutions that may be acceptable to both sides and help them come to an agreement. The main benefit of mediation is that it lets the landlord and tenant work together to find a solution that works for both of them.
If mediation doesn't work, you might be able to go to small claims court. People can go to this type of court without a lawyer to file civil cases. This is a good thing because it costs less than hiring a lawyer but still lets the court make a decision.
In small claims court, each side tells a magistrate their side of the story and can show evidence and call witnesses. The court's decision is binding by law and can help settle the dispute in an official way.
When trying to solve disputes between a landlord and a tenant, it's important to look at all of your options. Depending on the type of dispute, both mediation and small claims court can be helpful. With the help of a knowledgeable landlord tenant law attorney like Mr. John Okonji of The Okonji Law Office, you can decide which legal action is best for your situation.
Additional Real Estate Services
If you want to buy or sell property, Mr. Okonji can help you with all kinds of real estate transactions. There are many people involved in real estate transactions, such as buyers, sellers, landlords, and tenants. Most of the time, these deals are complicated and require a deep understanding of state and federal laws and rules.
It's important to hire a real estate lawyer with a lot of experience who can handle all the different parts of a transaction. Having a real estate attorney on your side can help you in many ways. First, they can give you important legal advice and guidance that could help you avoid problems in the future. Real estate lawyers know about the different legal issues that could come up in a deal and can predict problems and offer solutions before they happen.
Real estate lawyers can also help with negotiations by drafting contracts and other legal documents. They can look over all the paperwork to make sure it is correct and that all the rules are being followed. With their help, you can be sure that all the steps needed to make the transaction go as smoothly as possible will be taken.
A real estate lawyer can also represent you in court if there is a dispute. They know how complicated real estate litigation can be and can give you legal advice and help you through the process. This is especially important in complicated cases like evicting a tenant or settling a dispute over rent payments.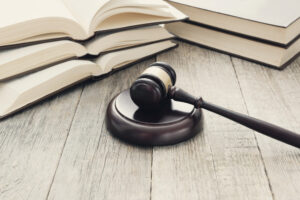 Resolve Your Real Estate Issues!
Mr. John Okonji of The Okonji Law Office can help you with your real estate problems, whether you are a landlord or a tenant. Because he has a lot of experience and a deep understanding of landlord-tenant law, he is a good person to go to for answers to legal questions.
Because of his experience, you can be sure that your real estate problems will be solved in the best way possible. If you live in the Fulshear, TX area and need a lawyer who knows about landlord-tenant law, Mr. Okonji is the best choice. Contact Mr. Okonji today, a fantastic landlord tenant law attorney Fulshear, TX, for an appointment at his Katy law office, and get started on solving your real estate problems.
Fun Facts About Fulshear, TX:
Fulshear is in the metro area of Houston, The Woodlands, and Sugar Land, and it is part of Fort Bend County.
As of 2020, there were 10,753 people living in Fulshear, making it one of the cities in Texas with the fastest growth.
Fulshear has two master-planned communities, Cross Creek Ranch and Fulbrook. It also has many places to shop, eat, and play, making it a great place for families and business owners alike.