Do you need a lawyer real estate near me Fulshear, TX to help you with a real estate problem? If so, Mr. John Okonji of The Okonji Law Office is the best real estate lawyer to consult. Mr. Okonji has been a lawyer for many years and knows a lot about the law. He can also help landlords who are in trouble with the law and need reliable representation.
Mr. Okonji's practice areas lie in landlord-tenant disputes and real estate disputes, particularly residential property law. His skills include negotiating, writing documents, and settling disagreements. He also knows a lot about landlord-tenant law and contract law.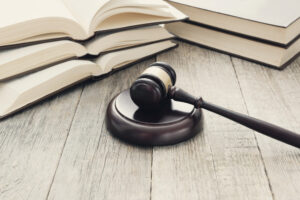 Meet Mr. Okonji, A Respectable Lawyer Real Estate Near Me Fulshear, TX
Mr. John Okonji is not only knowledgeable about all parts of real estate law, but he also has sterling credentials, earning his Juris Doctor from the Thurgood Marshall School of Law. Mr. Okonji has been successful in a number of cases, which shows that he can think outside the box to solve difficult problems.
The Okonji Law Office helps its clients with many different things, like evictions, lease agreements and contracts, title disputes, boundary line problems, title insurance, and much more. They work hard to protect their clients' rights and give them good legal advice.
Mr. John Okonji knows that each case is different and needs the most careful attention. He thinks that complex legal disputes should have custom solutions, and he has the experience to help clients with real estate issues find a solution.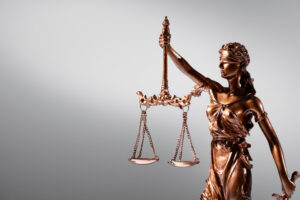 Real Estate Transactions
Real estate transactions can be complicated, so it is important to hire a trustworthy real estate lawyer to make sure your rights and interests are protected. A real estate lawyer knows the details of real estate law and will make sure that all legal requirements are met during the buying and selling of property.
The real estate lawyer will help with all parts of the transaction, such as preparing the necessary paperwork, researching property titles and mortgages, reviewing contracts, advising clients on the legal effects of their choices, and more. This level of professionalism is important if you want to protect your interests and make a real estate deal go smoothly.
When it comes to negotiating, it can be very helpful to have a real estate lawyer on your side. A lawyer can fully explain to their client what the counter-offers mean legally and what the terms of the deal are. They can try to get the best possible result for their clients, like getting a higher sale price or better contract terms. Having a real estate lawyer also lets you make decisions with confidence, knowing that your best interests are being looked out for.
Real estate lawyers know a lot about how to buy and sell property, which makes them an important part of any real estate transaction. By hiring a real estate lawyer with a lot of experience, you can make sure that all legal requirements are met and that you get the best result possible.
Mr. John Okonji of The Okonji Law Office has the knowledge and experience to help landlords in legal matters about real estate. You can be sure that your best interests will be represented and protected to the fullest extent possible because of his knowledge and commitment to personalized service. Contact Mr. Okonji right away to make an appointment at his Katy office.
Mr. Okonji Also Handles Landlord-Tenant Disputes
Landlord-tenant disputes can be about a lot of different things, like not taking care of the property or not paying the rent. Disagreements about the condition of the rental property, late rent payments, noise complaints, and changes made without permission are common causes of fights. Some disagreements can even be caused by illegal rental agreements or unethical ways of doing business.
When there is a fight between a landlord and a tenant, it is important to know what legal options are available. Mediation is one of these options. In mediation, a neutral third party works to help both sides reach a solution that everyone is happy with. This is often the cheapest way to settle these kinds of disagreements, and both sides can stay in charge of the situation.
On the other hand, you can also go to small claims court to settle a legal dispute. This is a good choice because the claim can be heard fairly quickly, and it is often less expensive than going to court. In small claims court, either side can show evidence and make their case to a judge, who will then decide what to do next.
As a landlord-tenant lawyer, Mr. Okonji has a lot of experience with negotiating and settling disagreements, which makes him a good choice to handle these sensitive issues. Get in touch with Mr. Okonji right away to find out how he can help you with your landlord-tenant dispute.
Hiring an experienced lawyer real estate near me Fulshear, TX like Mr. John Okonji for your legal needs is the best way to make sure that your rights are protected and that you get the best result possible. You can be sure that Mr. Okonji is the best choice for solving your legal problems near Fulshear, TX because he knows the law, has access to the latest information in real estate law, and works hard to give you personalized service.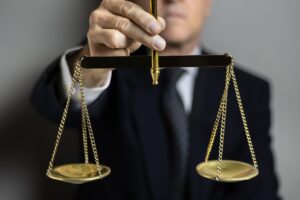 Call A Lawyer Real Estate Near Me!
Mr. Okonji works hard to give all of his clients personalized service. He works hard to get fair and good results for everyone involved in a case, and he always keeps his clients' best interests in mind.
He also tries to stay up-to-date on all real estate laws so that he can be fully informed and give the most up-to-date information when needed. He thinks that communication is the key to a successful resolution, so he will keep you up to date on everything that is going on.
If you need an experienced lawyer real estate near me Fulshear, TX, Mr. John Okonji of The Okonji Law Office is your best bet. Mr. Okonji can help you with all of your real estate legal needs because he has years of experience, a great education, and pays close attention to details. Get personalized service by getting in touch with an expert lawyer real estate near me Fulshear, TX.
Fun Facts About Fulshear, TX:
Fulshear is in Fort Bend County, about 34 miles west of downtown Houston.
Fulshear is thought to have about 13,000 people living there in 2020.
Fulshear is one of the oldest towns in the area. It was founded in the early 1800s.