Get an experienced real estate lawyer's help at an affordable Katy TX real estate lawyer cost.
If you're considering getting assistance from a real estate lawyer, but you're not sure because of the cost, then we have good news for you. There are lawyers in the Katy, Texas, area who are affordable and can ultimately still give you the proper help you need.
Many have the idea the services that a lawyer provides are a lot, which is true. But when they need a lawyer, they assume that they will be very expensive and they won't be able to afford them. And if a lawyer is affordable, they might not be as great at their job. This is not true at all, and many need to be informed about this.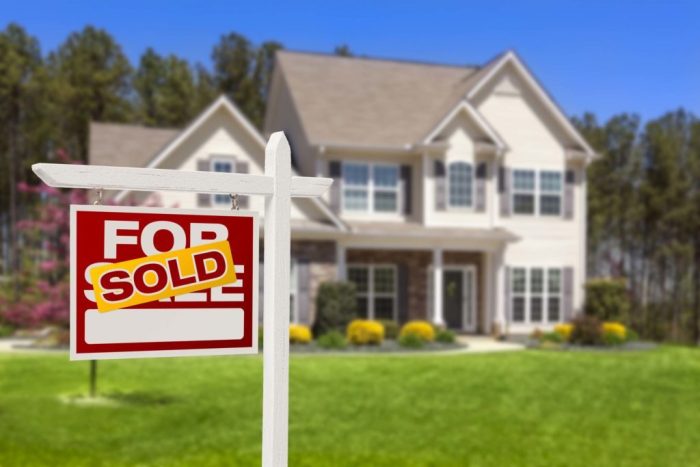 You can get great help from a great lawyer, and the cost can be affordable. This is what you're here for, and that is what you're going to get.
If you are in need of a Katy, TX real estate lawyer, look no further than at The Okonji Law Office. With years of experience in the industry, our lead lawyer offers affordable legal services to help you with your real estate needs. Whether you are buying or selling a home, we can help you through the process and ensure that everything goes smoothly.
Contact us today to schedule a consultation and get the experienced service you need. Then ask about the affordable Katy TX real estate lawyer coss.
Katy Tx Real Estate Lawyer Cost: How Much Are Real Estate Attorney Fees for in Katy, TX?
Real estate attorney fees can vary depending on the type of legal services you need. Whether you're buying a new home or selling your current one, it's important to know how much you'll be spending on real estate attorney fees. That is because you're probably already spending a lot of money purchasing your home. And if you're the seller, it's great to know what cut they get in the process.
In Katy, TX, the average cost of real estate attorney fees is $1, 500. However, this number can vary depending on the complexity of your case and the experience of your attorney. The average lawyer fee for both buyers and sellers is $1,000 in Katy, TX. If there are any other additional fees, that is up to your lawyer. But it's important to know that this is an average.

Get in touch with our real estate law office today for a full rundown of what you can expect to pay for legal services in this area. At The Okonji Law Office, the first consultation is free. This is where you get to speak to the lawyer, and they get a better understanding of the service that you need. During this initial meeting, you can ask about the Katy, Tx real estate lawyer cost for them assisting you in closing on a property.
And if you need their assistance for something other than a real estate transaction, such as landlord-tenant disputes or drafting a lease, let them know. Then they'll give you the quote accordingly.
Do You Need a Residential/Commerical Real Estate Lawyer?
Real estate law is a branch of civil law that covers the right to possess, use, and enjoy land and the permanent man-made additions attached to it. Real estate law includes a wide variety of legal issues, such as landlord-tenant law, zoning, land use, and eminent domain. So, real estate lawyers have knowledge in all these aspects of real estate in addition to much more.
When it comes to deciding whether or not your need a real estate lawyer, there are a couple of things you should think about. It's important to think about the entire real estate transaction process. And also, consider the benefits that a lawyer can bring to the process.
The reality is that in residential or commercial real estate, there is so much legally that goes on. And these legal aspects come in the form of documents. As much as you might like to convince yourself that you can read the documents and do your best and interpret what's best for you, it's not that simple. You might not know all the legal jargon, and if you ask your real estate agent, they can't give you legal advice.
So, in this instance, you should always consider the assistance of a real estate lawyer.

The Benefits of Hiring an Affordable Real Estate Lawyer
Real estate lawyers can be a great asset when buying or selling property. They can help to negotiate deals, draft contracts, and represent their clients in court if necessary. While the cost of hiring a lawyer may seem like an added expense, it is important to consider the potential benefits.
An affordable real estate lawyer can save you time and money in the long run. And if they have much legal experience, they can provide peace of mind knowing that your interests are protected.
Your real estate lawyer can help you save money. They can help you save money by making sure that the property is transferred correctly and all of the paperwork is in order. In addition, they can help you avoid any potential legal problems that may arise down the road.
The Okonji Law Office is a law firm that is ready to help clients like you with their real estate transactions. The process is so much easier with the help of our lead attorney John Okonji. With his years of experience practicing law, John Okonji has helped many clients, and they all say the same thing about him. He is passionate about what he does, and you can tell that in the way he deals with you. That is the kind of lawyer that you want to work with you.
So, schedule an appointment with John Okonji of The Okonji Law Office and get the assistance that you need. Know that by choosing The Okonji Law Office, you're choosing an affordable Katy, Tx real estate lawyer cost.
Facts about Katy, Tx
Over 21,000 residents live in the city of Katy, Tx.
The name of the city changed from Cane Island to Katy in 18986.
Visit the biggest shopping mall in the area, Katy Mills Mall.