Of all the excellent Katy, TX housing lawyers that can help you buy or sell your commercial property, nobody does it better than The Okonji Law Office! Headed by Mr. John Okonji, The Okonji Law Office is a law firm that provides legal representation for all real estate law matters. Mr. Okonji knows the ins and outs of real estate law and can help you resolve any issues involved with buying or selling property.
Buying a house is one of the soundest investments you'll ever make, and selling a home can also make good dividends. But the legal matters of buying real estate can be very complex. Getting a mortgage, drawing up an offer, finalizing closing costs, etc. can be tricky without a real estate attorney to make sure everything is in order.
A real estate lawyer can help you draft and revise contracts, interpret legal jargon, and file specific paperwork correctly. Mr. John Okonji is a talented, dedicated lawyer well-versed in residential and commercial real estate law, as well as landlord-tenant disputes. He can advise you accordingly and give you the representation you deserve.
One of the Best Katy, TX Housing Lawyers
Mr. Okonji is a local graduate of the Thurgood Marshall School of Law and the University of Houston. He has been admitted to practice law by the State Bar of Texas, North Carolina State Bar, and the United States Federal District Court. He is proud to serve our Katy, Texas communities, as well as the greater Houston area.
Mr. Okonji is superbly knowledgeable and imminently qualified to resolve all business law disputes. For more information, call The Okonji Law Office today and hire John Okonji as your real estate lawyer. As one of the best Katy, TX housing lawyers around, Mr. Okonji is committed to representing you with fairness, honesty, and integrity.
Explore Real Estate Transaction Services
A real estate transaction is the process of transferring the rights of a property from one person to another. Property can be a house, land, buildings, etc. The buyer and seller come together and make a formal agreement on the price and the terms of buying and selling. If a loan is involved, then so is a bank or mortgage lender, as well as a house inspector.
Buying or selling a house can be one of the most stressful and overwhelming of experiences. Not only is it expensive, but you have to contend with schedules, contracts, and loams and loams of paperwork. Without the legal services of an experienced attorney, you could be left navigating the labyrinthine paths of riddling contracts and dense legal jargon.
Although it is not mandatory in the state of Texas to hire a real estate lawyer for real estate transactions, there are countless benefits of having one at your corner.
For one thing, a real estate lawyer can ensure all the terms during the negotiation are met. They can assist in drafting and revising contracts, hammering out details to perfection. Real estate lawyers can interpret documents, which often involves translating legal jargon. Finally, they can prepare closing documentation and finish filing any necessary documents.
Usually, a bank or mortgage lender will assist in drafting contracts, but beware: most are not well-versed in real estate law and will often opt for pre-written contracts. A real estate lawyer can include specific language or clauses that are fit for your needs. Drafting any kind of legal document is a huge responsibility. You'd want to make sure that it would be done by a professional.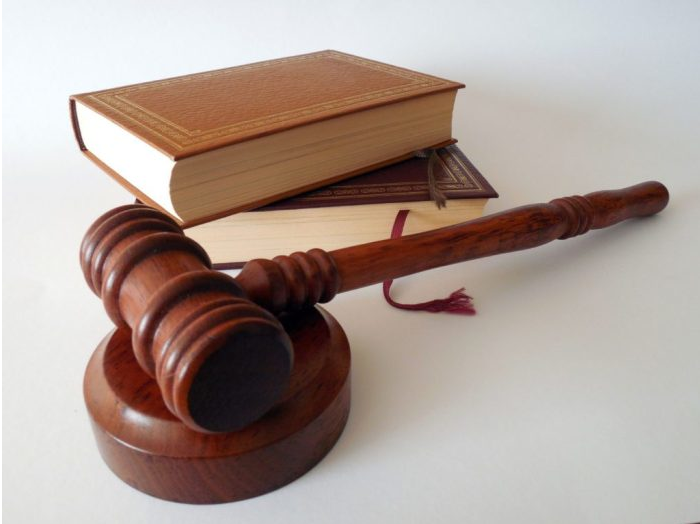 Landlord-Tenant Disputes
If you plan to rent your new home to tenants in the future, Mr. Okonji also provides representation for landlord-tenant disputes. Many contentious disputes crop up as a result of leasing a property. The most common issues often have to do with rental agreements, eviction, and tenant rights.
Tenants may refuse to pay rent or any additional expenses incurred through damages or used services. Tenants may be found in violation of specific community guidelines regarding pets, noise levels, and guests. When landlords finally hand them an eviction notice, they may refuse to leave and contest the notice.
When you rent a property, you are responsible for maintaining that property's infrastructure and keeping your tenants safe. You'd have enough on your plate as it is without having to contend with a recalcitrant tenant giving you trouble.
When that happens, you have two ways to get recourse: hiring a mediator or going to a small claims court. A mediator is a third party that helps solves any communication problems between you and your tenant. Mediation is a great option if you sincerely believe the tenant is a decent person and the issue at hand is a lack of communication. Mediation can also save you time and money by avoiding lengthy and expensive court battles.
If, however, the problem is not an issue of communication, then a small claims court is needed. Small claims courts only hears a restricted number of cases, which include rent increases, unpaid rent, and security deposits not returned. All these cases involve money in some form.
Whether you go for mediation or small claims court, however, you'd want a real estate attorney to ensure you and your interests are fully represented.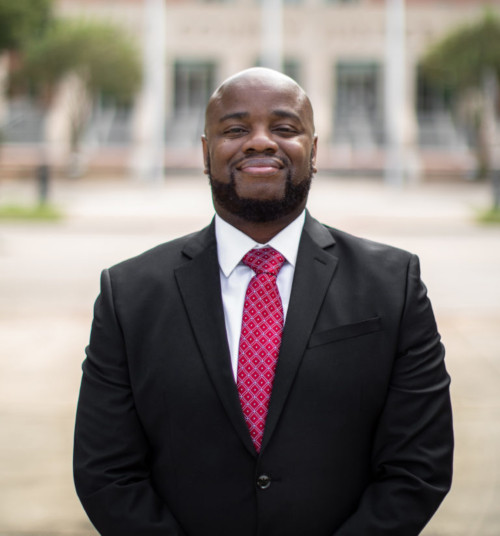 Contact John Okonji Today!
Buying and selling a home is expensive and time-consuming, with reams of paperwork and contracts filled with dense legal jargon. When the terms of a contract are not met or the correct paperwork is not filed, legal issues may occur.
Fortunately, John Okonji of The Okonji Law Office is here to help. He can provide you with expert real estate law representation. As a real estate lawyer, he will be there for you every step in the process. He is well-qualified to ensure all the terms of the negotiation are met and the correct paperwork is filed.
Don't settle for mediocre lawyers or inexpert mortgage lenders for your real estate business. Call Mr. Okonji today for your consultation! You won't be disappointed with him as one of the most expert Katy, TX housing lawyers in the area.
Fun Facts About Katy, TX:
In 1934, a gas field was discovered, making the oil industry one of the most important in Katy.
It was formally incorporated in 1945.
It was once known as Cane Island early in its history.