For a fantastic Katy, TX eviction lawyer near me, look no further than John Okonji of the Okonji Law Office! Mr. Okonji is a well-qualified real estate attorney that can provide passionate legal representation in all real estate and landlord-tenant disputes. For a landlord-tenant lawyer that can defend you and protect your property, Mr. Okonji will do the job for you.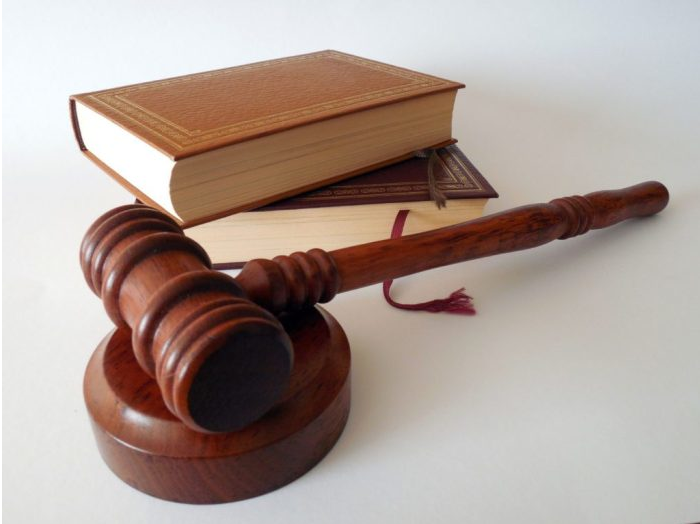 If you're a landlord, then you probably have known your fair share of issues with tenants. Whether your tenants are refusing to pay rent or additional expenses or refuse to leave the rental unit altogether, it can cause a lot of pain and legal trouble. Landlords have the responsibility to maintain the infrastructure of their rental property, making sure it is safe for tenants. The last thing you'd want on your plate is a recalcitrant tenant.
Fortunately, John Okonji can help. As head of The Okonji Law Office, Mr. Okonji knows the ins and outs of rental and real estate law. He has plenty of experience with issues involving rental agreements, eviction, and tenant rights.
If a tenant is giving you trouble, you can count on Mr. Okonji to help you sort it out. As the best Katy, TX eviction lawyer near me, Mr. Okonji is committed to giving you the best legal representation possible.
Meet John Okonji, The Best Katy, TX Eviction Lawyer Near Me
John Okonji is the talented, hardworking Managing Attorney of The Okonji Law Office, PLLC. He is a proud graduate of the Thurgood Marshall School of Law and the University of Houston. He was admitted to practice law by the State Bar of Texas, North Carolina State Bar, and the United States Federal District Court (Southern District of Texas).
He also generously volunteers his law expertise through Houston Volunteer Lawyers, Lone Star Legal Aid, and the Houston Bar Association. Mr. Okonji is proud to serve the greater Houston area, including Harris and Fort Bend County. His law firm is imminently qualified to deal with all matters of real estate disputes.
Mr. Okonji currently offers his services for real estate transactions and landlord-tenant disputes. He knows the ins and outs of rental law and real estate law and can represent you properly.

Explore Our Eviction Services
It is hard nowadays to be a landlord. In this very litigious age, a conflict that leads to legal recourse can be inevitable in many ways.
As a landlord, you have the responsibility to keep your property in good condition and ensure the building is safe for your tenants. When a recalcitrant tenant refuses to honor their side of their agreement, even more is added to your busy plate.
The most common issues in landlord-tenant disputes often involve rental agreement, eviction, and tenant rights. Some tenants cannot or don't pay rent or any additional expenses owed. Some may be found in violation of community codes regarding guests, pets, and noise levels. And when you finally serve them the eviction notice, many of them contest it or refuse to leave the rental unit altogether.
There is yet another complication in the form of an eviction moratorium. With the pandemic, the CDC has temporarily prohibited landlords from evicting their tenants. This prohibition has been extended to last until June 30th, 2022. With tenants now protected from paying rent, this makes it even harder for you to maintain your building.
When that happens, there are two paths of legal recourse open for you. You may opt for mediation or go to a small claims court.
A mediator is a third party available through private companies and the local bar association. Mediation can be great if you believe that a tenant is a decent person and the issue is primarily that of communication. Mediation can also save you a lot of money in the long run by avoiding a lengthy, expensive legal battle.
If, however, this is an issue that cannot be solved through communication, then going to a small claims court is advised. Small claims courts only hear a restricted variety of all cases, all involving money. The most common cases involve unpaid rent, rent increases, and security deposits not returned.
For both mediation and small claims court, a real estate attorney can help you with representation and legal advice. You can air your grievances and win the case against your tenant.
Real Estate Transactions
For homeowners renting, buying, or selling property, The Okonji Law Office also handles commercial real estate transactions. A real estate transaction is the process of transferring the rights of a property from one person to another. The buyer and seller come together and decide on a price. They then make a formal written contract and agree on the terms of buying and selling.
Although it is not mandatory in the state of Texas to have a real estate lawyer in the closing phase of the process, having one can be very beneficial. A real estate lawyer can file the correct paperwork, interpret documents, and ensure all the terms of the negotiation are met.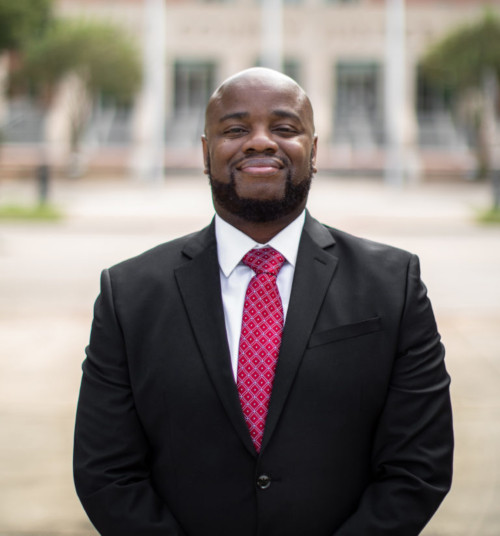 Contact The Okonji Law Office Today
Dealing with tenants can be difficult, especially if they refuse to honor your eviction notice. Complications especially arise when an eviction moratorium is in place, which temporarily prohibits evicting tenants. This can make evicting non-paying tenants particularly difficult.
Mr. Okonji of The Okonji Law Office is here to help you resolve your landlord problems. He has the knowledge and expertise of legal law needed to evict the tenant in a timely fashion. He can advise you on the proper course for litigation and even help you with less drastic means like mediation.
So what are you waiting for? Call The Okonji Law Office today for your consultation or drop by at its location. You won't be disappointed with hiring Mr. Okonji, the most professional Katy, TX eviction lawyer near me.
Fun Facts About Katy, TX:
It is a hub of three counties, Waller, Harris, and Fort Bend County.
In 1918, the Katy Independent School District was formed.
Katy began as a hunting ground of the Karankawa Indian tribes.