If you are seeking home lawyers Richmond, TX, John Okonji is your best bet to protect your interests. The Okonji Law Office specializes in real estate transactions and landlord-tenant law. The office is led by John Okonji, a certified attorney with a demonstrated track record of guiding clients through challenging real estate concerns.
The Thurgood Marshall School of Law – Texas Southern University is where John Okonji received his Juris Doctor degree. He graduated from the University of Houston with his undergraduate degree and continues to serve the greater Houston area with his legal services. With more than ten years of legal expertise, Mr. Okonji has become recognized as a top real estate attorney in Richmond, Texas, with an emphasis on offering his clients workable and affordable solutions.
As an excellent attorney, Mr. Okonji also understands the importance of volunteer work. He has been a part of Houston Volunteer Lawyers, Lone Star Legal Aid, and he has been a Lawyers for Literacy Committee Member from the Houston Bar Association.

Excellent Home Lawyers Richmond, TX Will Protect Your Interests
Here are five factors to think about if you're unsure why you might require a residential real estate attorney:
Buying or selling a home: A real estate lawyer can help you through the complex legal processes and paperwork involved in buying or selling a home. A lawyer can defend your interests and guarantee a smooth transaction by analyzing the purchase agreement and negotiating terms and conditions.
Title search and insurance: A real estate attorney can do a thorough title search to make sure the property you are purchasing has a clear title and is free of liens or other encumbrances. They can also assist you in acquiring title insurance, which safeguards you against any potential future title flaws.
Property disputes: If you're involved in a property dispute, such as one involving boundaries, easements, or zoning, a real estate lawyer can offer legal counsel and representation to assist you to settle the issue quickly and affordably.
Tenant disagreements: If you're a landlord, an attorney such as John Okonji can assist you with a variety of legal matters, such as lease agreements, evictions, and tenant disagreements. Additionally, they may assist you in drafting and reviewing rental agreements and making sure you are abiding by all applicable landlord-tenant rules and regulations.
Property tax assessment: A real estate attorney can assist you in contesting the assessment of your property and pursuing a fair and reasonable valuation if you feel that it has been unfairly valued for property tax purposes.
As you can see, having an expert real estate lawyer on your side can be incredibly beneficial when it comes to buying or selling residential real estate. Although it is not required by law to have a real estate lawyer in Texas, they can provide many benefits. There is a good reason why it is required to have a real estate lawyer present in other states. Home lawyers Richmond, TX such as John Okonji will protect your best interests.

Why The Okonji Law Office?
Now that you are aware of the many causes for your need for a real estate attorney, let's examine why John Okonji is the ideal candidate to be your real estate lawyer.
Mr. Okonji has a wealth of knowledge in residential real estate law. In Richmond, Texas, and the surrounding areas, he has assisted countless clients with the purchase, sale, and leasing of real estate. He is knowledgeable about all facets of real estate law, including contract drafting, title investigations, zoning regulations, and more.
Mr. Okonji understands mediation in depth. This indicates that he possesses the knowledge and experience required to assist clients in resolving conflicts through mediation rather than expensive and time-consuming litigation. Mr. Okonji's experience in this field can help customers save time and money because mediation is frequently a quicker and more affordable approach to settling conflicts.
You can depend on Mr. Okonji to have a comprehensive awareness of the Richmond, Texas, real estate market as well as the neighboring locations. He can help clients who are wanting to buy or sell real estate by offering insightful information and recommendations that will help them make wise financial decisions.
Furthermore, Mr. Okonji has a strong negotiating style. In real estate deals, he has a track record of securing beneficial terms and conditions for his clients. Mr. Okonji can assist you in negotiating the best possible bargain whether you are buying, selling, or renting a piece of real estate.
And lastly, Mr. Okonji enjoys a solid reputation among lawyers. He is renowned for his competence, morality, and commitment to his customers. He is well-regarded by both his peers and clients for his work as a real estate attorney and has won various honors and awards for it.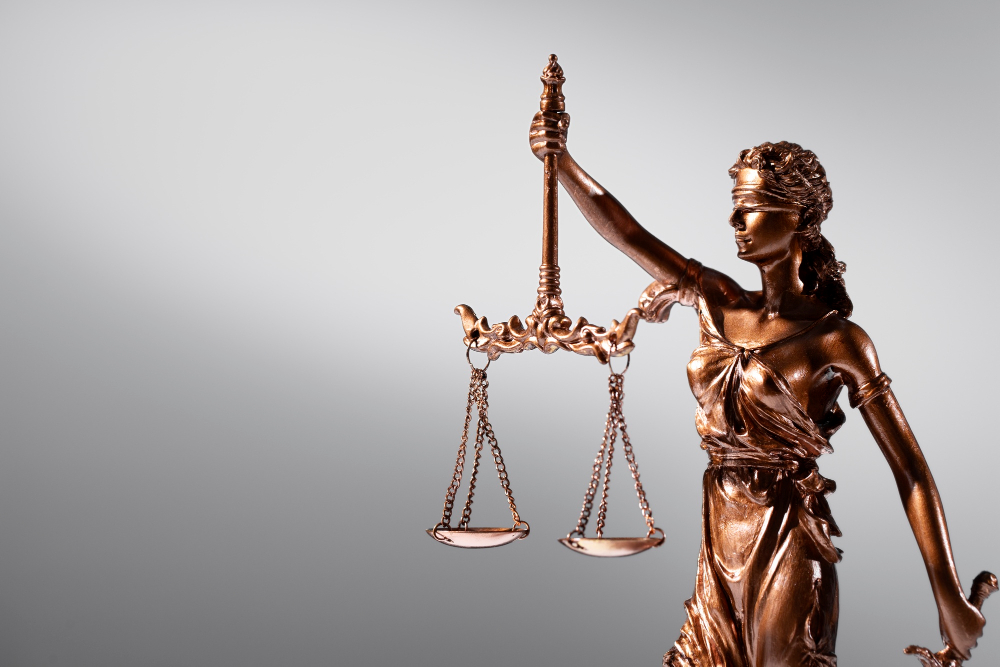 Visit The Okonji Law Office Today!
If you are a landlord in Richmond, TX, Mr. Okonji can also help you with landlord-tenant problems. In a variety of situations, including lease agreements, evictions, and security deposit disputes, he can offer legal counsel and representation as a landlord-tenant lawyer. In order to make sure you are adhering to all applicable laws and regulations, he can also assist you in drafting and reviewing rental agreements.
If you are seeking a residential real estate lawyer in Richmond, TX, The Okonji Law Office is the best choice for you. The law firm, which is run by John Okonji, a registered attorney with considerable real estate law experience, offers top-notch legal services to local homeowners, homebuyers, and landlords.
Mr. Okonji can assist you in navigating even the most complicated real estate concerns with confidence and comfort since he places a strong emphasis on practical and affordable solutions. To arrange a consultation and find out more about how we can assist you with your real estate needs, get in touch with The Okonji Law Office right away.
When you visit, you will know one of the best home lawyers Richmond, TX.
Fun Facts Richmond, TX
The George Ranch Historical Park, a living history museum that lets visitors experience life on a Texas ranch in the 1800s, is located in Richmond.
Richmond is referred to as the "Lil' Old Town With Huge Charm" because to its small-town atmosphere and welcoming neighborhood.
Fort Bend County, where Richmond is situated, is one of the fastest-growing counties in the country.