If you need to hire Houston TX foreclosure lawyers for your foreclosure case, call on The Okonji Law Office.
No one ever wants to be in a situation where their home is in foreclosure for any reason. The foreclosure process can be long and stressful if you are not sure of the lawyer that you're using. If you know that you have a valid case and are about to lose your home, take steps to find the right and the best foreclosure lawyer.
Real estate in the city of Houston, Texas is always booming, but you don't want your home to be on the market unless you're ready to sell. So, what you need to do is call The Okonji Law Office if you are facing foreclosure. You can get legal advice from a licensed real estate attorney. In addition to that, if you believe that your case is worth fighting for, don't give in to the mortgage company. Let Houston TX foreclosure lawyers help you out.

John Okonji is a foreclosure attorney, and he is undoubtedly is able to help you with your foreclosure case. Make an appointment t meet with him and get the legal advice you have been looking for. To speak with John Okonji, call 832-844-3689 and inquire about his foreclosure legal advice.
Who is and Foreclosure Lawyer
A foreclosure lawyer or attorney is a real estate lawyer that assists in foreclosure cases. Once you are someone facing foreclosure, you need to make the decision if the case is something that you want to fight. In order to make that decision, you have to look at the reasons that your home is being foreclosed.
Some of the foreclosure reasons include multiple missed mortgage payments, loan modification, reduced income or loss of a job, and much more. Sometimes some of these reasons are not valid enough to have a successful foreclosure case. In those cases, it is not recommended to hire Houston TX foreclosure lawyers. But the truth is you may not know if your case is one that you should fight for.
If this is the case for you, then you should get legal advice from Houston TX foreclosure lawyers at a real estate law firm.
How can Houston TX foreclosure lawyers help you?
When you decide to meet with Houston TX foreclosure lawyers, there are a variety of things that they can do for you. One of the first steps that they will take is asking you to tell your story. Client relationship in a situation is very important because the more they know, the more they can help.
So, take the time to tell your home purchasing story. The kind of loans that you applied for and the one you got. Then talk about the buying process, whether that was smooth for you or not. It is likely that they will be asking you questions along the way so that they have all the details. Then when you are done telling your story, they will use all the information given to give you the appropriate legal advice.
In this conversation, you will know whether or not you should follow through with fighting your foreclosure. For many depending on the details of their situation, they will be able to fight their foreclosure case. And if that is the case for you, you can hire the foreclosure lawyer that you got advice from. It is easier that way because they already know the details of your story and are indeed able to help you.

The Okonji Law Office
At the Okonji Law Office, we specialize in all real estate laws. These practice areas include real estate transactions, landlord-tenant disputes, and even contract drafting. In addition to these, there are more specific real estate cases that we are able to work on, just like foreclosure cases. So, keep that in mind as you think about using our real estate law firm.
Because customer service and positive client relationships are something that is essential to us, we have some house rules. The one that is the most important to us is the appointment-only rule. We ask that every client call and schedule an appointment before they head over to us. This is because we want our lead attorney to have their full attention on you.
We don't want a case where you are meeting with the foreclosure lawyer, telling him your personal story, and another client comes in. It is sure that the attention will be divided because he will be concerned about both clients. Making an appointment means the time scheduled is all yours. There are no interruptions or distractions.
So, please schedule an appointment with our lead attorney by calling 832-844-3689 today.
John Okonji the Foreclosure lawyer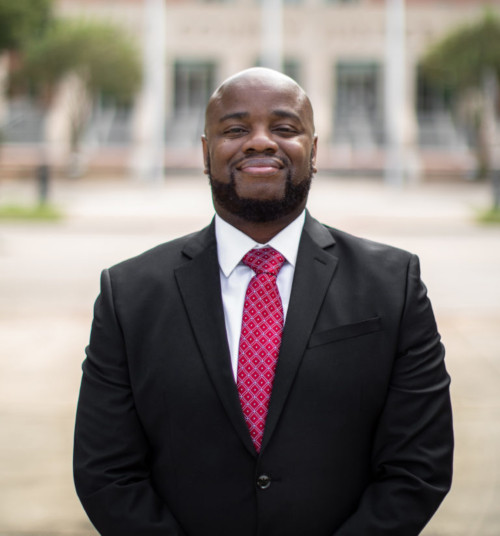 Mr. John Okonji is going to be your foreclosure lawyer. You might be thinking that the name of the law firm and the attorney are similar, and that is because they are. Mr. Okonji is the founder of The Okonji Law office, and he is the lead lawyer.
It has been his dream to own a real estate law firm for many years, and now he does. Being able to assist clients like yourself is what he's all about. Providing his knowledge and expertise to clients and giving them the best legal representation is what The Okonji Law Office is about.
Passionate legal representation is what Houston TX foreclosure lawyers should give. That is what Mr. Okonji does for all his clients, no matter how small or large their case is.
Houston TX foreclosure lawyers
Now that you have more information about Houston TX foreclosure lawyers and the ways in which they can assist you, make your decision. Think about your case and whether or not it is worth fighting for. If you are still unsure, you can get great legal advice from John Okonji at The Okonji Law Office.
So, call The Okonji Law Office and ask to speak with Houston TX foreclosure lawyers about your foreclosure case today.
Facts about Houston Tx
Houston has a virbrant downtown scene
Art pecies are all over the city, made my Houstonian artists
Visit the Museum District
Find more things to do in the area by visiting Houston's city website