John Okonji of The Okonji Law office is a Houston TX landlord lawyer near me.
The Okonji Law Office works thoroughly by appointment. This is because we want to focus all of our attention on you, our client, and the issue you come to us with. So, if you are ready to talk to a landlord lawyer, make sure to call our office today. You will be able to speak to the managing lawyer, who will be attending to your case.
So don't wait any longer; give us a call today.
John Okonji: A landlord lawyer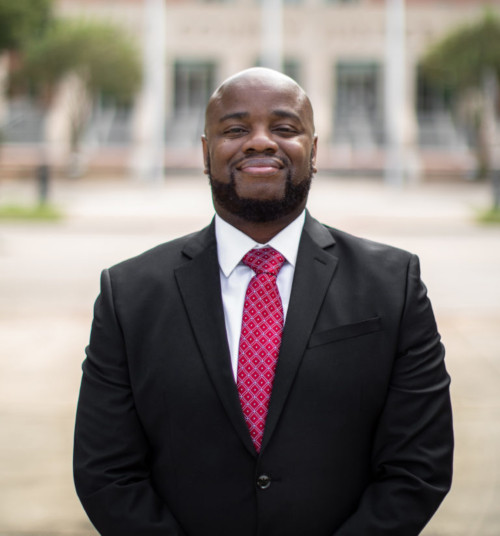 Who is John Okonji, and how can he be of help to you. Well, John Okonji is a real estate lawyer that shows his passion for real estate law on an everyday basis. As a real estate lawyer, he is able to assist you in all things real estate-related. He specifically went to school to learn how he can be of assistance to the landlords in the city of Houston.
He first attended The University of Houston and graduated with honors and a Bachelor of Arts degree. Once he was done with that, he continued to pursue his dream of becoming a real estate lawyer. He attended Thurgood Marshall Law school at Texas Southern University. When he graduated from law school, he also graduated with honors.
Lastly, he took and passed the Texas State Bar, officially making him a real estate lawyer. He is a talented and experienced real estate lawyer. So you can bring your landlord and real estate-related issues to him. Call John Okonji, a Houston TX landlord lawyer near me.
The Okonji Law Office: Real Estate Law firm
Like stated before, The Okonji Law firm was founded by Mr. Okonji. He has always wanted to own a practice in Houston because he knows that he can be of good use to the community. Another reason he decided to be based in the greater Houston Community is because real estate is booming and growing in Houston.
There are many, like you, who have purchased real estate property in the city and the communities around and are ready to be landlords. Some of them need assistance with things like drafting landlord-tenant contracts and much more. That is what we are here for. Our firm is ready to provide our assistance to many clients.
Something that our firm believes in is having a relationship with our clients. Why is this essential to us? We recognize that the clients we have are who make us the amazing firm we are today. Without you, we wouldn't be able to show the skill and talent that we have. In addition, we recognize that when you build a relationship with us and you trust us, you feel free to give us a call when you need it.

This is important because, in order for us to do our job effectively, you need to be able to talk freely with us about the issues you are having and the help that you need.
So, feel free to contact us. The Okonji Law Office is available to you whenever you need us.
The benefits of a landlord lawyer
We know that you may still be contemplating whether you need a landlord owner. The decision is yours quite frankly, and that is what is great about this. We get to present to you the evidence on how a Houston TX landlord lawyer near me can be beneficial to you. Then you can decide if you would like the services of a landlord lawyer.
The reality is there really is a variety of reasons that present themselves. Hiring a landlord lawyer is mainly to assist you and relieve some of the stress of dealing with legal real estate things. You may not be aware of all the terminology that is in contracts and agreements. That is absolutely okay because not everyone does.
The point of hiring assistance is because they understand the terms and all the conditions written in an agreement or contract. It is not your job to try and decipher these terms. With that being said, you have to keep in mind that we can give you advice and let you know our honest legal opinion as a lawyer. At the end of the day, you don't have to take this advice, but do know that the advice that we give can really help you either immediately or in the long run.
Everything that we do and every piece of advice that we give is always to benefit the client. We know what it means to be a landlord and have genuine inquires about what is going on. That is why we make sure to break everything down to you; understanding is key. Once you understand, we can then move on to other parts of the contract, start negotiating and get you a great result.
So, do think deeply about the benefits that a Houston TX landlord lawyer near me can give you. With The Okonji Law Office, you can be assured that you will be getting the best assistance.

Houston TX landlord lawyer near me
The Okonji Law Office is excited that you are considering our firm to become your Houston TX landlord lawyer near me. It is a privilege to be assisting you. We want to let you know that we, as a real estate firm, are sure that we can handle all your legal real estate issues. This is our job and specialization, and because of that, we do everything we can to assist you.
Mr. Okonji has built a lot of relationships over the years. He uses these relationships to help in your case. He also stays committed to learning and staying up to date with all the new laws and regulations in the real estate sector. By doing this, he is able to get you the best possible result truly.
So, if you are ready to start using one of the best Houston TX landlord lawyer near me then give The Okonji Law Firm a call today.
Facts about Houston Tx
Houston is a city made up of a diverse group and culture of people
You can have a taste of the different cultures by eating at a local cultural restaurant
Herman has a large green space for a picnic in the sun
Learn more about the city of Houston by visiting its website