On the lookout for a Houston, TX mortgage attorney near me? Look no further than The Okonji Law Office! He can get you the legal representation that you need.
If you are a homeowner in the Houston, TX area and are in need of a mortgage attorney near me, there are plenty of qualified professionals near you. However, Mr. Okonji is a well-qualified real estate lawyer that can provide you with passionate legal representation. When it comes to real estate and rental law, few can match his expertise and experience.
So, if you are looking for a mortgage attorney in your area, then you can rely The Okonji Law Office to give you quality legal services you can trust. For more information, call The Okonji Law Office today or drop by Mr. Okonji's office location in Houston, TX.
Meet Mr. John Okonji, An Amazing Houston, TX Mortgage Attorney Near Me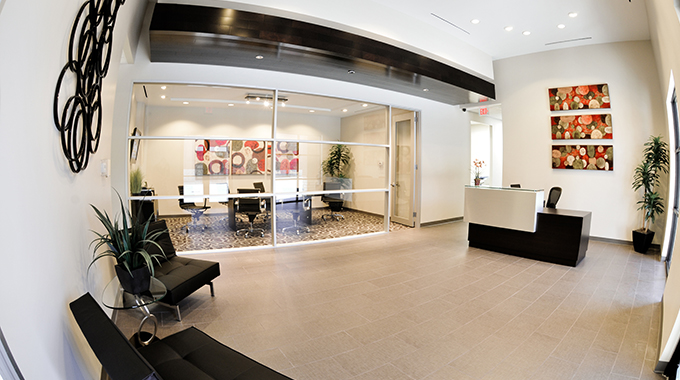 The Okonji Law Office is a top-rated law firm. It specializes in resolving legal issues that arise from real estate law transactions, as well as landlord-tenant disputes. Mr. Okonji is a knowledgeable and experienced attorney dedicated to providing the best possible service to his clients.
From providing legal advice about the mortgage process to negotiating on your behalf, Mr. Okonji can help. He is the right Houston, TX mortgage attorney near me to help you achieve your financial goals.
Mr. Okonji is a proud Texan local, well-known for his strong knowledge of laws and regulations in Texas. He is a proud graduate of the Thurgood Marshall Law School and the University of Houston. In addition, his reputation for quality legal representation has allowed him to expand our clientele over the years.
The Okonji Law Office also offers affordable legal services for landlords. If you are struggling to handle contentious tenant and want to resolve things peacefully, Mr. Okonji is the mortgage attorney near me who can help.
Help Mr. Okonji Help You
If you are in need of a mortgage attorney near me, Mr. Okonji is here for you. He was admitted to practice by the State Bar of Texas and the North Carolina State Bar, as well as the United States Federal District Court – Southern District of Texas. He is well-qualified to deal with any and all matters of real estate law. His practice areas are in landlord-tenant disputes and real estate transactions.
With his talent and expertise, there is no mortgage attorney near me quite like Mr. John Okonji. For more information about real estate law firms, real estate lawyers, Houston mortgage brokers, experienced lawyers, practicing law firms, legal issues, and more, then you can call us today.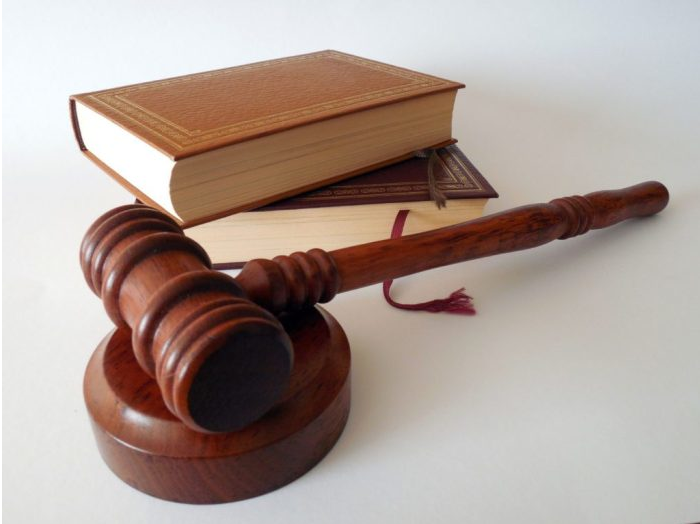 Why A Mortgage Attorney?
A mortgage attorney is a lawyer who specializes in representing people who are buying or refinancing a home. Mortgage attorneys help their clients navigate the complex legal process involved in obtaining a mortgage. Moreover, mortgage attorneys can represent their clients in court if necessary.
Hiring a mortgage attorney is ideal for many kinds of legal situations. For example, if you are buying a home, a mortgage attorney can help you negotiate the terms of your mortgage with the lender.
In addition, if you are buying a home with someone else and the person who is selling the home does not have all of the proper paperwork, a mortgage attorney can help you fill in the gaps.
On the other hand, if you are behind on your mortgage payments, a mortgage attorney can help you resolve your situation with the lender.
Explore Other Legal Services
Although it is not strictly mandatory in the state of Texas, hiring a real estate lawyer can be advantageous for real estate transactions. For example, if you are buying a property, a lawyer can help you negotiate the purchase price and terms of the sale.
If you are selling a property, a lawyer can help you draft the sales contract and ensure that all the necessary paperwork is in order. If you are involved in a dispute with a neighbor, an attorney can help protect your interests. They can do this by being present at meetings with the other party's lawyer.
An attorney can also help you negotiate a lease. And they can make sure that the agreement includes language that protects your interests. An attorney can also ensure that you understand the terms of any mortgage loan or lease option contract, translating dense legal jargon into laymen's English.
If you are involved in a title dispute, an attorney can help you establish who has the legal right to sell or lease your property. In many instances, an attorney will work with the other side's lawyer to try to settle the dispute before going to court. Settlements are generally faster, less expensive, and less stressful than going to trial.

Landlord-Tenant Disputes
Mr. Okonji also offers legal services for landlords and homeowners who lease rental units to tenants. There are many reasons why landlords may need to hire a lawyer to help them with disputes with their tenants. Landlords may need help evicting a tenant who is not paying rent. Conversely, they may need help enforcing the terms of a lease agreement broken by the tenant in question.
In some cases, landlords may need to go to court to resolve a dispute with a tenant. This is an emotional process, so it is important to have an attorney by your side who is experienced in these types of matters.
Now with the recent eviction moratorium, effectively banning landlords from evicting tenants, an attorney who specializes in landlord-tenant law is more important than ever.
When an attorney represents a landlord, they can help the landlord understand their legal rights and which legal arguments will work in court. They can also help the landlord gather evidence to use in court and provide expert witness testimony if need be. If a landlord is represented by an attorney, they are much more likely to be successful in court.
Call Mr. Okonji For An Excellent Mortgage Attorney Near Me
If you are in the market for a new home or looking to refinance your current one, you will need to find a mortgage attorney near me. Houston is a great place to start your search. This is because there are many experienced professionals in the area who can help you get the best deal possible.
When it comes to choosing a mortgage attorney, it is important to find someone who is knowledgeable and experienced in the field. That is why Mr. John Okonji is the best lawyer to resolve all your legal complications. He provides high-quality and passionate legal representation to all of his clients. With him, you will be sure to dominate the day in court.
Do not wait until your mortgage legal problems worsen. Call Mr. John Okonji of The Okonji Law Office today! He proudly serves his Houston, Texas communities. For a Houston, TX mortgage attorney near me, nobody can provide better or more effective legal representation than Mr. Okonji.
Fun Facts About Houston, TX:
Houston is the fourth most populous city in the U.S.
Several of Houston's teams have won several championships, including the Houston Astros.
Its total size is over 600 square miles.