Looking for a reputable Houston TX property attorney? Get in touch with John Okonji today! John Okonji is a graduate of the University of Houston, where he received his bachelor's degree; he then went on to Thurgood Marshall School of law and received his Juris Doctor Degree. Mr. Okonji received honors awards from both institutions.
More than this, Mr. Okonji is very serious about continuing his education as a real estate lawyer. He is an active member of the State Bar of Texas, Houston Bar Association, Fort Bend County Association, and The Katy Bar Association. The associations allow him to stay up to date on all current dealings with the law. Moreover, he is able to keep up his law education by staying an active member of these associations.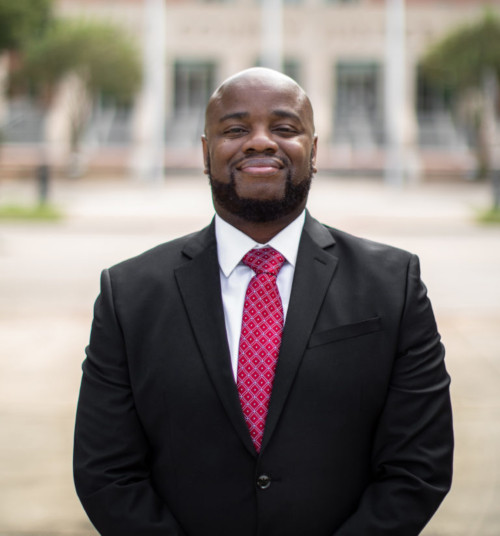 Finally, his volunteer work is extensive as well. Mr.Okonji currently volunteers with the team of Houston Volunteer Lawyers, Lone Star Legal aid, and the Houston Bar Association. Volunteering is an important part of being a lawyer as it is their job to branch out and help clients in various communities who may need it.
Mr. Okonji uses his vast legal experience in order to ensure that all of his clients receive the best possible legal representation they can find in Houston. The eviction process can be hectic. As a landlord, you may understand tenant disputes, but still lack the legal knowledge necessary to know how to proceed properly. Therefore, you need an experienced Houston TX property attorney like John Okonji to help guide you through the process.
What is an eviction/property attorney?
Eviction attorneys like John Okonji specialize in properly handling landlord and tenant eviction disputes. Mr. Okojni, however, specializes in helping the landlords specifically. Any landlord having issues with tenants who are failing to uphold the terms and agreements of their leasing contact can benefit from using Okonji's services.
It is his goal to ensure that every landlord has the absolute best protection regardless of how the situation presents itself. The eviction process is not easy and can certainly be stressful if the situation escalates and can easily cost both you and the tenant lost of money.
Knowingly, many landlords are hesitant to pursue any legal action against their tenants for monetary reasons alone. While the process can be expensive for you as the landlord, it is far more expensive for the tenant; they can easily lose thousands of dollars over this process.
On the other hand, you are also losing thousands of dollars as a landlord if your tenant is causing you serious issues. In some cases, tenants are causing others to not want to resign their lease, which makes you lose valuable money. You still need to be able to pay your own bills, so get in touch with the reputable Houston TX property attorney, John Okonji and see what he can do for you.
Severity of the Case
The severity of your specific eviction case will depend on the tenant's decision. They can either decide to comply and leave within their 3-day notice, or they can choose to appeal the eviction and take you to court. If your tenant chooses the latter, then we will have to work to prepare you for court.
Your case will go before the judge, and since this is a civil case, it will be held in civil court–unless the tenant has been charged with criminal activity. If this is not the case, then it will just be a lawyer, judge, and opposing counsel.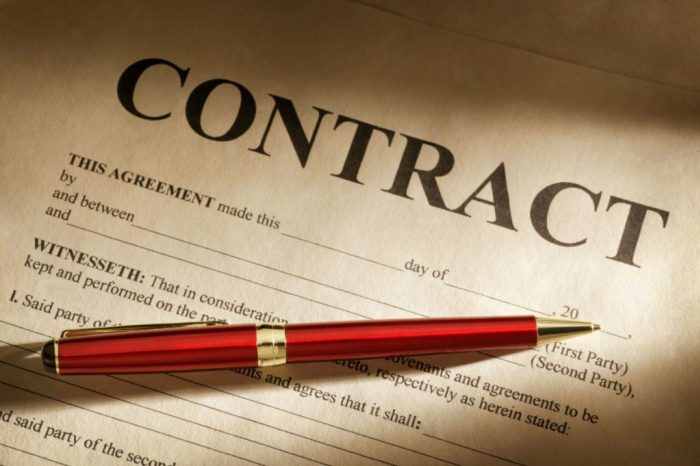 Your Houston TX property attorney will always be there to help assist you with any legal matters. In most events, they will argue the case for you while asking for your remarks. However, there is no need to panic as this is the worst-case scenario. Many tenants refuse to appeal as it will cost them more money than it's usually worth.
In any event, this process will take a lot of paperwork and contracts. It is our job to help make sure that everything is filled out properly and that any burdens are off of your shoulders. It is also our job to disclose all possible avenues that you can pursue. Whatever avenue you pursue, we are here to provide full support every step of the way.
What is eviction, how to proceed
An eviction is basically a lawsuit filed by a landlord against a tenant that asks the tenant to remove themselves and their belongings from the property. Every eviction that is given out should have a 3-day notice in order to give the tenants time to make other arrangements. In the State of Texas, evictions are actually named "forcible entry and detainer." This means that if your tenant fails to comply with the eviction, they can be forcibly removed by law enforcement.
All in all, we want to help make sure that you and your property are protected. However, you do need to make sure that you are going about this properly and for the right reasons. Failure to do so will bring a lawsuit your way as well.
Here are the most common reasons for eviction:
Failure to pay rent–this can range from one month of missed rent to multiple months of missed rent
Property damage– this applies to the rental unit or damage to the landlord property
Any actions that endanger the safety or health of other tenants, including but not limited to heinous acts and crimes.
Consistent noise complaints and distruction
Failure to vacate the premises after the lease agreement has ended
No matter the reason you choose to evict your tenant, you still need to proceed in the right manner. Choosing the right Houston TX property attorney with help you with the legal process that you are unable to understand.

Choose Okonji Law!
Making the decision to evict your tenants is not easy; however, sometimes, it simply needs to be done. You need to make sure that you're taking all of the proper and right steps to protect yourself. Afterward, you need to get in touch with the Okonji law firm now. John Okonji will assist you with the legal process and verify your reasoning for eviction.
So if you're ready to proceed with the process, give his office a call today at 832-844-3689. You can schedule an appointment to get your situation settled. He is the best Houston TX property attorney you will find in the Houston area.
Houston TX Fun Facts:
The Texas Medical Center is the largest in the world.
In the late-1830s, Houston was the capital of Texas.
Houston has an underground tunnel system.
For more information about Houston, TX, visit the city's website.