When it comes to handling the complicated world of Texas real estate law, it is very helpful to have legal property lawyers Fulshear, TX by your side. A legal property lawyer, also known as a real estate lawyer,  has the knowledge and skills to help people and companies with different real estate issues and make sure that their rights are protected at all times.
It is important to understand the role of legal property lawyers, why you might need one, why it is important to hire a skilled lawyer, and some common problems that need their help. At The Okonji Law Office, John Okonji is a highly skilled legal property lawyers Fulshear TX. He is here to help all his clients understand their rights and help represent them in negotiations, selling their property, handling disputes, and even in court if need be.
If you want to know more about how John Okonji at The Okonji Law Firm can help you, give him a call today. He is located in Katy and proudly services the surrounding areas.

What You Need to Know About Legal Property Lawyers Fulshear, TX
Real estate lawyers focus on real estate law, which covers a wide range of legal issues connected to both homes and businesses. These lawyers work with many different parts of property law, such as real estate deals, contracts, leasing, zoning, land use, property conflicts, and more. Because of their experience, they can give buyers, sellers, landlords, tenants, developers, and other people interested in real estate matters full legal advice and representation.
There are many times when it would be a good idea to hire a formal property lawyer. For example, when you buy or sell a house, an attorney can look over the contract, help you discuss the terms, and make sure the deal meets all legal requirements. In case of a disagreement, a property lawyer will look out for your best interests and speak for you in talks or court.
Landlords and renters may need a lawyer to help them with lease agreements, evictions, or lease disputes. Also, developers and investors can use a property lawyer's skills to deal with zoning problems and land use permits and make sure they follow local rules.
Property law is complicated, and without a good lawyer, people and companies can make costly mistakes and get into trouble. By choosing a legal property lawyer, you can take advantage of their vast knowledge and experience in real estate law. This will make sure that all legal matters are handled correctly and quickly.
Attorneys like John Okonji at The Okonki Law Office know a lot about the rules and laws about property in Texas. This gives clients peace of mind during real estate deals.
A Quick Look at Texas Property Law
The law about property in Texas is based on a mix of state laws, common law concepts, and local rules. In Texas, there are usually disclosure rules, title searches, inspections, and closing processes for real estate deals.
If you do not know much about the law, it can be hard to understand these rules. You should talk to a property lawyer to help you through the process.  Property issues can be heard in district courts.
Common problems that need a legal property lawyer's help:
Disputes over contracts: A legal property lawyer can settle arguments over real estate contracts and make sure that everyone gets a fair deal.
Boundary disputes: land lawyers help settle disputes about landlines, easements, encroachments, or rights of way.
Title problems: Lawyers help fix problems with the title, like liens or claims, so that the transfer of ownership goes smoothly.
Zoning and land use: Property lawyers help people and businesses understand zoning rules, get permits, and follow land use laws.
Landlord-tenant disputes: Lawyers who specialize in real estate law help landlords and tenants deal with problems like lease violations, eviction processes, or disagreements over security deposits.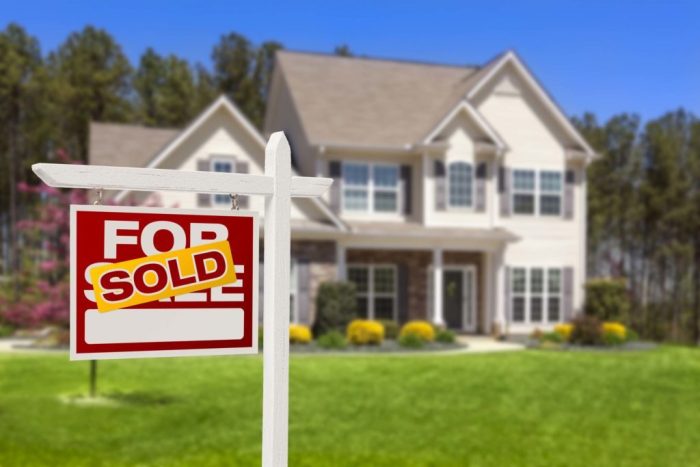 Questions to Ask Legal Property Lawyers:
What does a property lawyer do for you?
A property lawyer can help with things like buying and selling real estate, writing and reviewing contracts, settling property disputes, making lease agreements, and giving legal information about different property-related issues.
Do I need a lawyer to help me buy a house?
Getting a property lawyer is a good idea when buying a home because they can make sure the deal is legal, look over contracts, and handle any legal problems that may come up.
How can a real estate lawyer help with business property?
A property lawyer can help you write and negotiate business lease agreements, settle disagreements between landlords and tenants, deal with zoning and land use issues, and make sure you follow local laws.
How can a property lawyer help settle a disagreement over a piece of property?
Property lawyers use their knowledge to look at the legal aspects of the dispute, talk to the other side, and, if necessary, go to court to defend your interests and try to reach a good solution.
John Okonji is the Lawyer You Need
John Okonji is a skilled real estate lawyer at The Okonki Law Office, which is located in the Katy, TX area. He is committed to giving clients in Texas high-quality legal services. Mr. Okonji knows a lot about property law. He has a lot of courtroom experience, so he can handle a wide range of real estate issues, from simple residential deals to complicated business litigation.
He has a license to practice law in Texas and is a member of the Southern District of Texas district court. In court, he has successfully defended buyers, sellers, landlords, tenants, and investors. His practice areas consist of real estate transactions contracts, landlord-tenant disputes, and law. Mr. Okonji works hard for his clients and even provides helpful blogs.
In the complicated world of real estate law, a legal property lawyer is an important friend to have. If you need help with real estate deals, settling property disputes, or figuring out how to follow complicated rules, hiring an experienced attorney like John Okonji will protect your rights and interests. The Okonki Law Office has one of the best legal property lawyers Fulshear, TX ready to help you with all of your residential real estate needs.

Fun Facts for Fulshear, TX
The community had only 400 residents in 2003.
Fulshear's growth boomed in the 2000s due to its proximity to Houston.
Around 700 people lived in the hamlet in 2008.