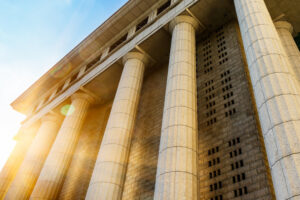 If you find yourself in search of reliable and experienced legal property lawyers Richmond, TX, look no further than Okonji Law Office. We understand that property matters can be complex and daunting, requiring expert guidance and assistance. At Okonji Law Office, we are committed to providing professional and dedicated services to clients in their time of need.
Our team of highly skilled property lawyers possesses a deep understanding of the legal intricacies surrounding property transactions, disputes, and acquisitions.
We pride ourselves on delivering personalized attention to each client we take on, ensuring that their unique needs and concerns are addressed effectively. Trust in Okonji Law Office to provide you with the expert legal support you deserve when it comes to property matters.
Legal Property Lawyers Richmond, TX
When it comes to legal property matters, the Okonji Law Office is your ultimate destination for expert guidance and assistance. Led by Mr. Okonji, a highly skilled and experienced property lawyer, our firm excels in a wide range of areas, including landlord-tenant disputes, real estate transactions, and general landlord-tenant legal matters.
Suppose you find yourself caught in a landlord-tenant dispute. In that case, whether as a tenant facing eviction or a landlord dealing with non-compliant tenants, Mr. Okonji's expertise in this area is unmatched. He possesses an in-depth understanding of landlord-tenant laws, ensuring that your rights are protected and that a fair resolution is reached.
The Okonji Law Office is well-versed in handling complex real estate transactions. Whether you're buying or selling property, our team can provide comprehensive legal support, ensuring that your interests are safeguarded throughout the process. We meticulously review contracts, conduct due diligence, and negotiate on your behalf to secure the best possible outcome.
Our expertise extends to various property-related fields, such as property development, zoning issues, and land use regulations. We can assist you in navigating the intricacies of local laws and regulations to ensure compliance and smooth project execution. At the Okonji Law Office, we take pride in our client-centered approach.
We understand that every case is unique, and we provide personalized attention to each client. We listen to your concerns, offer clear and practical advice, and tailor our strategies to meet your specific needs. Rest assured that by choosing the Okonji Law Office, you are selecting a team of dedicated professionals who care deeply about delivering exceptional results. We are committed to ensuring that your legal property matters are handled with the utmost care, professionalism, and expertise.
When you require the assistance of legal property lawyers, look no further than the Okonji Law Office. Contact us today to learn more about what legal property lawyers Richmond, TX, can do for you.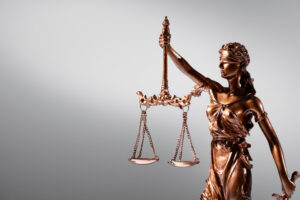 Stay Informed
At the Okonji Law Office, we think it's important to give our clients as much information as possible about the law, especially when it comes to property law. Because of this, we have a blog tab on our website that tells you how a property lawyer can help you, gives you good legal advice, and talks about a wide range of connected topics.
People looking for information and advice about property law will find our blog to be a useful resource. Whether you're in a landlord-tenant disagreement, thinking about buying or selling real estate, or just want to know what's new in the law, our blog has you covered.
Through our blog posts, we try to explain complicated law ideas in a way that is simple to understand and easy to relate to. We talk about what a property lawyer does in different situations and show how they can successfully fight for your rights and protect your interests.
Also, our blog has tips and information to help you deal with different law problems. From understanding lease agreements and negotiating contracts to settling property issues and making sure zoning rules are followed, our pieces can help readers in many ways.
We also write about a wide range of related issues to keep our readers updated. In our blog posts, we may talk about recent case studies, changes in property rules, new trends in the real estate market, and other topics that are important. By keeping up with the latest changes in the law, we make sure that our clients have access to information that is current and useful.
Through our blog, we want to make our clients feel like they are a part of our business and that they can talk to us. We encourage readers to leave comments, ask questions, and talk about their own experiences. This way, we can build a community where people can share information and ideas.
If you go to the Okonji Law Office website and click on the "blog" tab, you can find a lot of stories that are both interesting and thought-provoking. We are dedicated to giving you useful tools that will help you make smart choices and confidently navigate the complicated world of property law.
We Are Here To Help
The Okonji Law Office is the place to go if you need a lawyer who knows about property law. When you have Mr. Okonji by your side, you can be positive that your needs will be met. With his knowledge and experience, Mr. Okonji will make sure you get the best legal help possible.
At the Okonji Law Office, we know that property issues can be hard to understand and handle. Because of this, we work hard to give our clients services that are skilled and effective. Mr. Okonji has the information and skills to help you through a landlord-tenant dispute, a real estate deal, or property growth.
When you choose the Okonji Law Office, you get a team of lawyers who care about your progress. We put your needs first and work hard to look out for your best interests. With a client-centered approach, we give you individualized care by listening to your concerns and coming up with strategies that work for you.
Don't be afraid to call the Okonji Law Office if you need help with property law. We're here to help you and make sure you get the best result possible. Trust our knowledge and let Mr. Okonji fight for your rights and interests. Be sure to call us or even visit our location to learn more about legal property lawyers Richmond, TX.


Richmond, TX, Fun Facts
Richmond, TX, is a city located in Fort Bend County, Texas, United States.
Richmond serves as the county seat of Fort Bend County.
The city is known for its rich history, with landmarks such as the Fort Bend Museum and the George Ranch Historical Park, showcasing its cultural heritage.