Find a property dispute lawyer Cinco Ranch, TX you can trust! Problems with property can be very stressful for renters and lead to legal issues when it comes to rental homes. If you are involved in a property dispute case in the Cinco Ranch area, you need to immediately get professional help and advice from a reliable property dispute lawyer.
Mr. John Okonji of The Okonji Law Office is the only person you need to talk to. He is a very experienced lawyer whose practice areas include landlord-tenant disputes and real estate transactions. Property law is complicated, and Mr. Okonji has a history of success. He is the lawyer you should talk to about property issues because he knows how to handle them well.

Why Hire A Property Dispute Lawyer Cinco Ranch, TX?
If you are a Cinco Ranch, TX owner who is having trouble with a tenant, you can trust Mr. John Okonji as your lawyer. With his deep understanding and years of experience, he is an expert at providing solution-focused legal representation tailored to your needs.
As a landlord-tenant lawyer as well, Mr. Okonji only works with landlords. This means that he can use all of his skills to help you as a property owner through the complicated process of a landlord-tenant dispute.
A Complete Knowledge of Property Law
As a property conflict lawyer with a lot of experience, Mr. Okonji knows a lot about all parts of property law. He knows a lot about the legal details that can make or break your case, whether it is a dispute between a landlord and a renter, a breach of lease agreement, a property damage dispute, or an eviction action.
Mr. Okonji can look at your situation, find possible risks, and put in place effective plans to protect your interests because he is very good at analyzing things and paying close attention to details.
Customized Solutions to Meet Your Needs
At The Okonji Law Office, Mr. Okonji knows that each residential real estate case is different and needs a custom method. He takes the time to carefully review your case's details to ensure he knows all of its complexities and dynamics.
In this way, he can give you legal solutions that are tailored to your wants and goals. Mr. Okonji thinks that good communication is essential for a good lawyer-client relationship. That is why he works closely with you to keep you informed and involved in the whole legal process.
A History of Success
For those in Cinco Ranch who need a property dispute lawyer, it is important to pick someone who has a history of success. Mr. John Okonji has a long history of getting good results for his clients in a wide range of residential real estate issues.
Because of his skill and hard work, he has a strong name in the community as a reliable lawyer for landlords. By giving Mr. Okonji your case, you can rest easy knowing that a skilled lawyer is fighting for your rights and working hard to get the best possible outcome.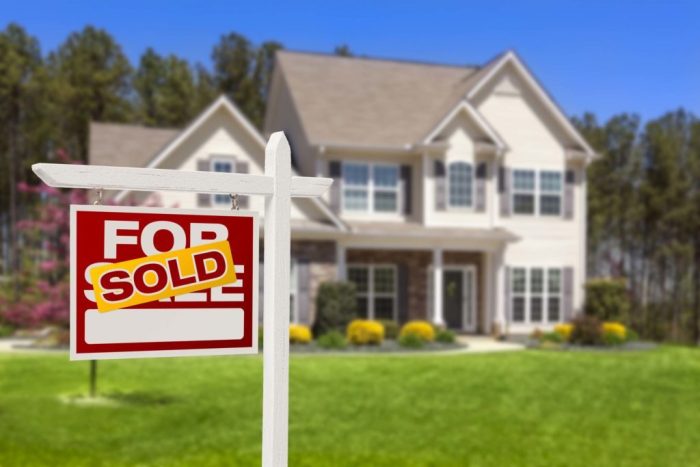 What Are Real Estate Transactions?
Real estate transactions are complicated because they involve many people and complicated laws. To make sure a deal goes smoothly and successfully, you need to know a lot about the law when you are buying, selling, or renting property.
Hiring an experienced real estate lawyer can be very helpful throughout the process. They can help you avoid problems and look out for your best interests. This piece will talk about the people who are usually involved in real estate deals and why hiring a real estate lawyer to help you through the process is a good idea.
Who is involved in these transactions?
The buyers and sellers are the main people involved in a real estate deal. The buyer, who is usually a real estate agent, wants to buy a house, and the seller, who is also usually a real estate agent, wants to sell a house. Both sides have clear goals, like getting a good price, negotiating terms, and finishing the deal on time.
On the other hand, real estate brokers help buyers and sellers find each other. They help market homes, set up showings, negotiate deals, and make the buying and selling process easier. Real estate agents can be helpful but are not qualified to give legal advice. That is why you need a real estate lawyer.
Third, buyers often need loans to finish a real estate deal. Lenders, like banks or mortgage companies, give people the money they need to buy a house. On the other hand, mortgage brokers help buyers find good loan choices and get through the process of applying for loans.
Inspectors and appraisers are very important in the real estate business. Inspectors look at the building and find any structural problems, flaws, or code violations. On the other hand, appraisers figure out how much the property is worth on the market, which helps both buyers and loans decide on a fair price.
Why should you hire a real estate lawyer?
Purchase agreements, contracts, and disclosures are just a few of the complicated legal papers that are used in real estate deals. A real estate lawyer knows a lot about these papers and can make sure they are properly written, reviewed, and signed. They give you good advice throughout the process and can help you determine your rights and responsibilities as a buyer or seller.
A complete title search is one of the most important parts of buying or selling a house. This search ensures that the land has no liens, encumbrances, or legal problems that could affect who owns it. Lawyers who work with real estate can do thorough due research on your behalf, making sure that you are fully aware of any risks or problems that could affect the deal.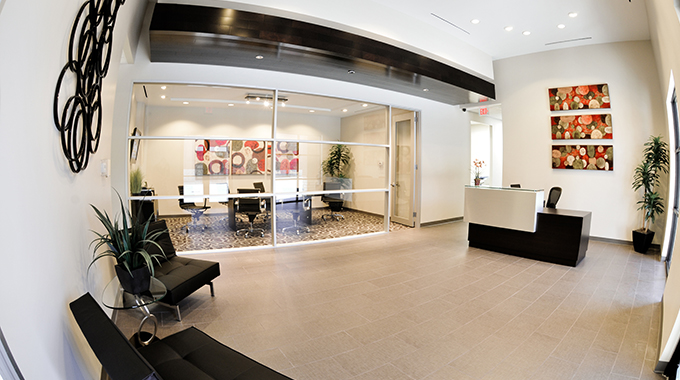 Call Mr. Okonji Today!
To protect your rights as a landlord, you need to hire an experienced property conflict lawyer to help you settle residential real estate disputes. In Cinco Ranch, Mr. John Okonji of The Okonji Law Office is a reliable property dispute lawyer Cinco Ranch, TX who works hard to help landlords understand the complicated laws that affect property and find good solutions.
Mr. Okonji is the best lawyer in the Cinco Ranch area for property issues because he has a lot of experience, a personalized approach, and a history of success. Do not let a problem with your home get in the way of your life. Call Mr. Okonji right now to set up an appointment at his Katy office; for more information, feel free to browse his blog.
Fun Facts About Cinco Ranch, TX:
Cinco Ranch is a planned neighborhood in Fort Bend County.
The community is spread out over about 8,000 acres.
The area is covered by the highly regarded Katy Independent School District, known for its excellent academics and many extracurricular activities.