Hoping to find a Cinco Ranch, TX real estate lawyer near me? Contact The Okonji Law Office, the best law firm for real estate law. The Okonji Law Office provides passionate legal representation in real estate law matters and landlord-tenant disputes.
For a real estate attorney that you can trust, call Mr. John Okonji of the The Okonji Law Office! You can also drop by his office in Houston.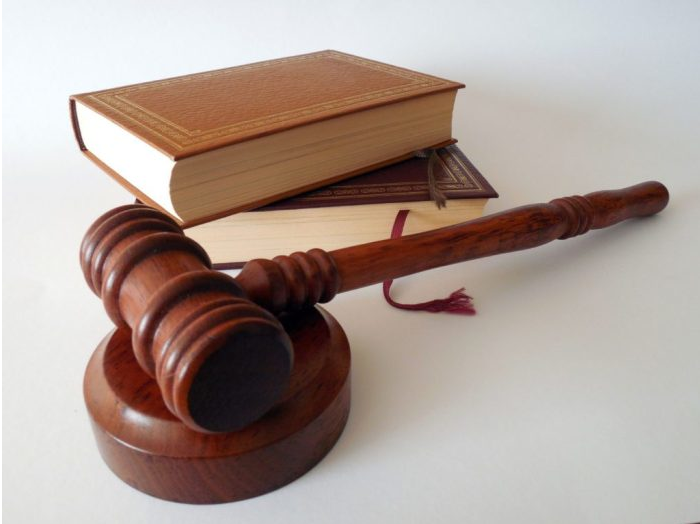 Why The Okonji Law Office?
We live in a litigious age, with plenty of sources for conflict and misunderstandings. Whether you're a landlord struggling with a recalcitrant tenant or a landowner wanting to buy or sell property, having a real estate lawyer on your corner can help you save tons of time. Most importantly, it can also save you money in the long run.
Sometimes a tenant doesn't or can't pay rent or any additional expenses you require. Sometimes a tenant is found in violation of community rules or guidelines. A renter can even contest your eviction notice and refuse to leave the rental unit.
These are most commonly the problems landlords face with their tenants. Add to this the huge responsibility in maintaining the building's infrastructure, and it can all get overwhelming very quickly.
If you should decide to sell your house or commercial property, that can come with its complications as well. If a loan is involved, then you'd have to content with the bank or mortgage lender. You'd want to make sure all real estate transactions and the process of transferal of rights in general to go as smoothly as possible.
Fortunately, The Okonji Law Office can help! Mr. John Okonji is licensed to practice real estate law and resolve all manner or real estate law disputes. He was admitted to practice law by the State Bar of Texas, North Carolina State Bar, and the United States Federal District Court (Southern District of Texas). He is a proud graduate of the the Thurgood Marshall School of Law and the University of Houston.
Mr. Okonji knows the ins and outs of rental law and real estate. He is proud to serve the greater Houston area as your Cinco Ranch, TX real estate lawyer near me.
Find Outstanding Services With Your Cinco Ranch, TX Real Estate Lawyer Near Me
If you're in need of legal services, no one can do it better than John Okonji. He offers excellent legal advice for landlord-tenant disputes and real estate transactions. He can resolve all problems related to rental agreement, eviction, tenant rights, and the buying and selling of a house or commercial property.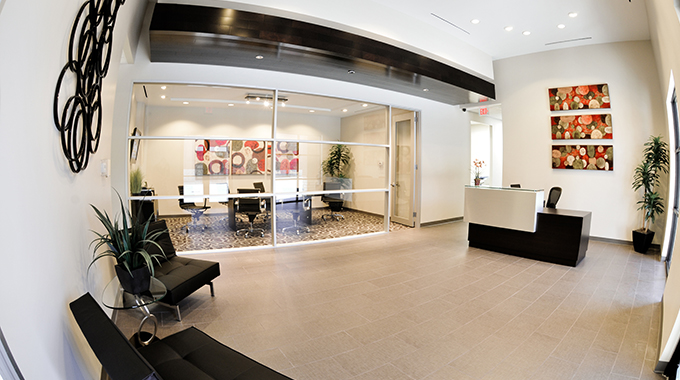 Landlord-Tenant Disputes
Arguments and fights between landlords and tenants are extremely common and are sadly almost inevitable. Because many of the problems stem from contact issues and miscommunication, resolving these disputes can be tricky. A real estate lawyer like John Okonji, however, can help resolve your rental property disputes peaceably.
The most common issues for landlords regarding tenants are nonpayment, community code violations, and resisting eviction. A tenant may fail to pay rent or other expenses, violate some community rule or guideline, and even contest an eviction.
An eviction notice goes into a tenant's rental history and will follow them for a significant length of time. It's no wonder, then, that most tenants would dispute an eviction notice fiercely if it happens to them. They may even refuse to leave the rental unit altogether, causing you great difficulty. These problems can cause the most stress and headaches for landlords.
Moreover, while a landlord has the responsibility to maintain the physical structure and infrastructure of a rental property, once a renter moves in, the responsibility goes to them. If a tenant fails to keep the place in good condition, it can be a significant source for a dispute.
When faced with a recalcitrant tenant, a solution would be to hire a mediator. A mediator is a third party available through private companies and the local bar association. Mediation can be the best solution for people who believe the other party is a decent person and can be reasoned with. Mediation can also help avoid lengthy legal battles that put a drain on your wallet.
Sometimes, however, simple communication is not enough, and a more legal decision needs to be made. That's when you can go to a small claims court, which only hears a restricted variety of cases, all involving money. These courts commonly deal with rent increases, unpaid rent, and security deposits not returned.
For both mediation and small claims court matters, it can be good to hire a real estate lawyer. Mr. John Okonji has the knowledge and expertise of all manner of landlord-renter disputes and can aid you immediately.

Real Estate Transactions
A real estate transaction is the process of transferring the rights of a property from one person to the other. What happens is that the buyer and seller come together and make a formal agreement on the price, as well as the terms of buying and selling. This is usually done through the help of a real estate agent or broker.
If you have decided to sell a house or a rental property, calling a real estate lawyer to be present throughout the negotiations is a good idea. Although it isn't strictly mandatory, hiring a real estate lawyer can be highly beneficial.
A real estate lawyer can ensure that all the terms during the negotiation are being met and can assist in drafting and revising contracts. Real estate lawyers can interpret documents and even translate jargon. Finally, they can prepare closing documentation and finish filing any necessary documents.
Call The Okonji Law Office Today!
Conflict is everywhere in life, and more so when it comes to real estate. Property disputes are ubiquitous whether you are a landlord struggling to evict a tenant or a landowner buying and selling property.
Whatever your legal needs, John Okonji is here to help you out. As a managing attorney of a real estate law firm, Mr. Okonji has the legal expertise you need to resolve your disputes quickly and peaceably. You can trust him as your best Cinco Ranch, TX real estate lawyer near me!
Fun Facts About Cinco Ranch, TX:
It was once a working cattle ranch.
It includes eight schools in the Katy Independent School District.
The name comes from the Spanish word cinco, meaning five.