If you are looking for a great tenant eviction attorney near me Fulshear, TX, you should know about The Okonji Law Office. The Okonji Law Office is the only place you need to go when you run into disputes with troublesome tenants. Our law firm has a good track record of solving legal problems linked to real estate. It is led by an experienced lawyer named John Okonji.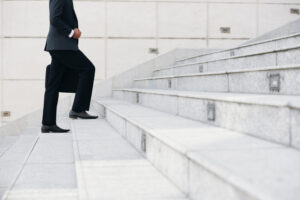 Work With a Great Tenant Eviction Attorney Near Me Fulshear, TX
John Okonji is an
excellent landlord-tenant lawyer
. He has a Juris Doctorate from the Thurgood Marshall School of Law. He is also qualified in Residential Real Estate Law by the Texas Board of Legal Specialization. Mr. Okonji has been a lawyer for more than ten years and has built a reputation for giving his customers great legal services.
Here are five reasons why you might want to hire a lawyer who specializes in issues between landlords and tenants:
Expertise in the Law: Laws about landlords and tenants can be complicated and vary from state to state. A qualified tenant eviction attorney near me Fulshear, TX who focuses on this area of law will know the relevant laws and case law and can give you skilled legal advice and represent you in court.
Your Legal Rights:
If you are an owner, state and federal laws protect your rights. A lawyer who focuses on
landlord-tenant issues
can help protect your rights and make sure you don't get taken advantage of.
Help With the Legal Process:
Legal disputes can take a lot of time and wear you down mentally.
An experienced lawyer
can walk you through the legal process, explain your choices, and help you decide how to move forward based on what you know.
Negotiation and Mediation: Instead of going to court, landlord-tenant disputes can often be fixed by talking to each other or by going through a third party. A skilled lawyer can help guide these conversations and try to find a solution that works for both sides.
Representation in Court: If you can't settle your disagreement through talks, you may need to go to court. A landlord-tenant lawyer can defend you in court, argue for your rights and interests, and present your case to a judge or jury.
Why Choose John Okonji?
John Okonji is thought to be the best tenant eviction attorney near me Fulshear, TX for a number of reasons:
Experience: John Okonji has been helping people with landlord-tenant issues and evictions for many years. He has helped many people get their rights protected during the eviction process.
Education and Certifications: John Okonji is a highly educated lawyer. He has a Juris Doctor degree from South Texas College of Law and a Bachelor of Arts in Political Science from the University of Houston. He is also a member of the Houston Bar Association and has a license to practice law in the state of Texas.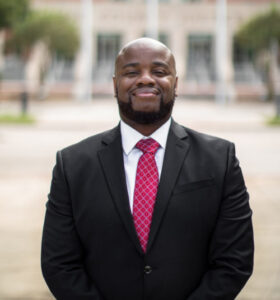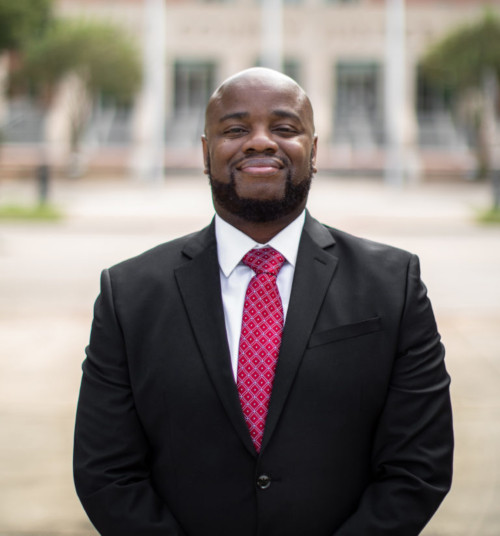 Attention to Detail: John Okonji is known for his attention to detail and his thoroughness in legal issues. He takes the time to understand what his customers want and needs, and then he makes legal plans that are unique to their situations.
Communication: John Okonji is a good communicator, and he keeps his clients updated as the legal process goes on. He listens to his customers' questions and concerns and explains legal issues in a way that is easy to understand.
Client-Focused Practice: John Okonji's law business is more focused on helping landlords than tenants, but he is committed to giving all of his clients high-quality legal services. He works hard to make sure that his clients' rights are protected and that their best interests are always looked out for.
John Okonji is thought to be one of the best tenant eviction lawyers near Fulshear, TX, because he has a lot of experience, schooling, attention to detail, good communication skills, and a practice that is centered on the client. John Okonji and The Okonji Law Office are ready to help you if you need help with a landlord-tenant argument or an eviction case.
If you live in Fulshear, TX, and need a lawyer to help you get rid of a renter, John Okonji is the right choice. Even though most of his clients are landlords and not renters, he has a lot of experience helping people on both sides of
landlord-tenant disputes
. Mr. Okonji knows how complicated it can be to get kicked out of your home, and he knows how to protect your rights in the court system.
We Can Help With Residential Real Estate Transactions
John Okonji is not only a skilled lawyer for evicting tenants, but he is also an experienced real estate lawyer who can help with legal matters related to buying or selling a home. He has a lot of experience helping people with buying and selling properties, lease agreements, property disagreements, and other real estate issues.
John Okonji is a skilled
tenant eviction lawyer
with a lot of experience. He is also a skilled real estate lawyer who can help with legal matters related to residential real estate deals. Whether you are buying or selling a house, John Okonji can help make sure that the deal goes quickly and that your best interests are looked after. Don't be afraid to call The Okonji Law Office to set up a consultation if you need legal help with a residential real estate issue.

Get in Touch With the Okonji Law Office Today
Don't be afraid to call The Okonji Law Office if you need help with a landlord-tenant dispute or a real estate deal. We offer a free first meeting and will work with you to come up with a legal plan that fits your needs.
Get in touch
with The Okonji Law Office right away to find out how Mr. Okonji can help you.
His office
helps protect the interests of landlords all around Texas. The Okonji Law Office is the best place to turn to if you need a
tenant eviction attorney near me Fulshear, TX
.
Fulshear has some of the best places to watch birds in Texas, and there are many rare bird types to see there.
Katy Independent School District, which includes Fulshear, is one of the best public school systems in the state.
Fulshear has a long past that goes back to when it was part of Stephen F. Austin's colony in the early 1800s.