Are you looking for a landlord tenant law attorney Cinco Ranch, TX expert in all matters of landlord-tenant law? Look no further than The Okonji Law Office's famous Mr. John Okonji. Mr. Okonji is known as the best landlord tenant law lawyer in the area because he has been practicing for almost 20 years.
Mr. Okonji is an expert in real estate law. He focuses on protecting the rights of commercial and residential landlords in Cinco Ranch, TX. He knows a lot about landlord-tenant law and can give clients the legal advice and direction they need to settle their real estate disputes.
In addition to knowing the laws about real estate, Mr. Okonji is also committed to giving each of his clients the attention they deserve. He takes the time to answer questions and give detailed information so that his clients can make smart decisions throughout the legal process.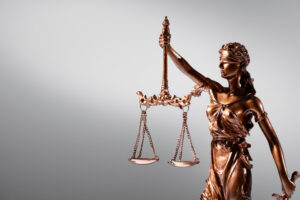 Meet Mr. Okonji, A Fantastic Landlord Tenant Law Attorney Cinco Ranch, TX: Educational Profile
Mr. Okonji has an impressive educational background. He went to the Thurgood Marshall School of Law at Texas Southern University, graduating with a Bachelor of Arts At the University of Houston. He was admitted to practice law by the North Carolina State Bar, the United States Federal District Court – Southern District of Texas, and the State Bar of Texas. Moreover, he holds memberships with the Fort Bend County Bar Association and the Katy Bar Association.
Mr. Okonji is committed to excellence in all of his practice areas. He has represented clients in landlord-tenant law cases, leasing disputes, eviction cases, neighborhood dispute negotiations, and other cases. He is especially good at helping his landlord clients solve problems in a way that lets them keep their legal rights. Mr. Okonji is known as one of the most reliable and effective lawyers in the Cinco Ranch, TX area because he is willing to go the extra mile for his clients.
Landlord-Tenant Disputes
There are many things that can go wrong when a landlord and a tenant fight. There could be disagreements about the rent, the terms of the contract, the state of the rental property, and other things. When dealing with these problems, communication is key, and tenants should always talk to their landlords about their problems. But if you cannot come to an agreement, you can use the law to get what you want.
Mediation is one of the most common ways for landlord and tenant disputes to be solved. In this process, a neutral third party is brought in to help the parties come to an agreement that works for everyone. Mediation can be helpful because it often takes less time and costs less money than going to court.
Small claims court is another place where landlord-tenant disputes can be solved. In some situations, you may need to go to small claims court to get money from a landlord or tenant. One of the benefits of going to court is that the court has the power to enforce the decision and can make decisions about the issue at hand.
No matter what kind of legal action you decide to take when you have a problem with your landlord or tenant, it is important to talk to a qualified lawyer. Mr. John Okonji of The Okonji Law Office is an experienced landlord-tenant law attorney who can give clients the personalized advice and guidance they need to protect their rights. He can help clients decide whether mediation or going to court is the best option for them.
Because he knows a lot about landlord-tenant disputes, Mr. Okonji is the lawyer that people in Cinco Ranch, TX go to when they need help with a real estate dispute. Get more information today by calling The Okonji Law Office.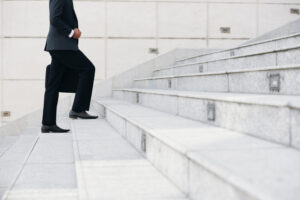 Real Estate Transactions
Hiring a real estate lawyer can be very helpful when you buy or sell property. A good real estate lawyer knows the laws and rules that apply to real estate transactions and will make sure that your transactions are done in accordance with those laws.
Real estate lawyers know how to negotiate contracts and can help you understand what the terms of any agreement mean. They can not only help you make sure you know what you are getting into, but they can also help you look into other options to get a better result.
When you buy or sell property, a real estate lawyer can help you protect your rights. They can also help make sense of complicated legal issues like zoning rules, problems with the title, questions about financing, and more. In addition to these services, a real estate lawyer can help you come up with a plan to protect your investments and interests in real estate.
Having an experienced real estate lawyer on your side during a real estate transaction can help you avoid problems and make sure you get the best possible result. Mr. John Okonji is an experienced real estate lawyer at The Okonji Law Office, as well as an expert landlord tenant law attorney Cinco Ranch, TX protecting landlords' rights. Contact The Okonji Law Office today to find out more about how Mr. Okonji can help you with your real estate needs.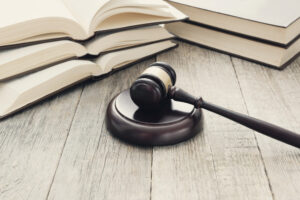 Contact A Sterling Landlord Tenant Law Attorney Today!
Mr. Okonji knows that when it comes to landlord-tenant law, the situation is often very emotional. Mr. Okonji can help landlords protect the rights to their property and get the justice they are looking for both inside and outside the courtroom as an excellent landlord-tenant lawyer.
No matter what your real estate problem is, you can count on Mr. John Okonji to give you personalized legal advice and represent you. During the court process, Mr. Okonji will work hard to protect your rights and interests. Contact Mr. Okonji right away to set up an appointment at his Katy office; find out more about how Mr. Okonji can help you as an expert landlord tenant law attorney Cinco Ranch, TX!
Fun Facts About Cinco Ranch, TX:
Cinco Ranch, Texas is in Fort Bend County and is part of the Houston–Sugar Land–Baytown metropolitan area.
In 1993, Cinco Ranch was first built as a master-planned community by Johnson Development Corporation.
Cinco Ranch is made up of 24 different villages, each with its own homes and lots of amenities like beaches, swimming pools, tennis courts, parks, and more.