If you're a landlord in Cinco Ranch, TX and you need help evicting a tenant, you should contact The Okonji Law Office for a Cinco Ranch, TX tenant lawyer. We can help you negotiate with your tenant, and if necessary, take them to court. So, If you're having problems with your tenant, feel free to reach out to The Okonji Law Office for an excellent Cinco Ranch, TX tenant lawyer today!
Why You Need a Cinco Ranch, TX Tenant Lawyer
Okonji Law Office is a great choice for anyone in need of legal assistance. The firm has a team of experienced lawyers who are knowledgeable in a variety of legal areas, so you can be sure that you will receive the best possible representation. In addition, the firm offers competitive rates and provides a free initial consultation, so you can get an idea of what to expect without having to commit to anything.
Furthermore, Mr. Okonji himself is a master lawyer who is well-experienced in practicing law. He passed his bar exam with flying colors and has been admitted to practice law in several locations across the United States, such as The State Bar of Texas, The North Carolina State Bar, and the United States Federal District Court-Southern District of Texas.
Mr. Okonoji utilizes his vast experience and skills in law to get results for his clients each and every time. He has won a multitude of cases, even some that seemed impossible to win. He is a multi-talented and diligent Cinco Ranch, TX tenant lawyer who serves people throughout Houston including Fort Bend and Harris County.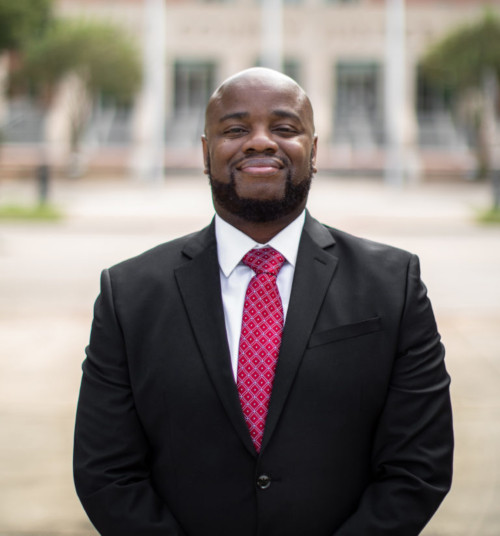 John Okonji Can Help With Landlord-Tenant Disputes
When a landlord and a tenant are involved in a dispute, it can often be difficult to resolve the issue without legal intervention. In some cases, a tenant may feel that they are being harassed or discriminated against by their landlord, or that their rights are being violated.
On the other hand, a landlord may feel that the tenant is just making blatant excuses to get out of paying their rent on time. These types of disputes are very common from time to time however, if the situation cannot be resolved between the tenant and landlord, it may be necessary for a lawyer to step in and help resolve the issue.
Some common disputes that are prevalent are maintenance and cleanliness, not paying rent on time, community codes, and eviction. In many cases, landlords and tenants are able to resolve their disputes without involving lawyers.
However, there are some instances where legal assistance may be necessary. When this is the case, lawyers can help to mediate a resolution between the two parties. In some cases, they may also represent their clients in court.
If you're a tenant, it's always crucial that you follow the rules set in stone by your landlord. You're living on their property after all so it's only fair that you uphold your end of the deal. Pay your rent on time, follow the rules on the contract you signed with your landlord, keep your home in good condition, and overall just be a good tenant.
The process of evicting a tenant from a rental property is typically initiated by the landlord. The landlord must first provide the tenant with written notice of their intention to evict, and then file a lawsuit against the tenant if they do not comply. If the landlord prevails in court, the tenant will be ordered to vacate the property within a certain timeframe.
Eviction
Eviction is always a tricky process for a landlord to deal with simply because tenants usually refuse to leave quietly and peacefully. They put up a massive fight to find a reason to continue staying and the longer the situation persists, the more difficult it is to finally remove them from the property.

During the pandemic, the CDC put in place the eviction moratorium which protected tenants from being evicted. The policy was in place since March 2020 and had been extended several times. The most recent extension was set to expire on January 31, 2021. However, on January 29, 2021, the Centers for Disease Control and Prevention (CDC) issued an order extending the eviction moratorium through March 31, 2021.
The CDC's order applied to all evictions for nonpayment of rent and provided protection for tenants who were unable to pay their rent due to financial hardship caused by the pandemic. To be eligible for protection, tenants had to declare in writing to their landlord that they have a COVID-19-related financial hardship and are unable to pay their rent.
The order does not relieve tenants of their obligation to pay rent, and landlords still charged late fees or pursue other legal remedies for nonpayment. However, the order did prohibit landlords from evicting tenants for nonpayment of rent during the covered period.
This caused numerous tenants to start taking advantage of landlords and some even protested against their landlords to force them to allow tenants to stay in their homes for free. Now that the moratorium is over, however, tenants are back to the drawing board once again and have to face eviction like normal.
From a tenant's perspective, it's never a good feeling to be told that you have to leave your home. Whether you're being evicted because you can't pay your rent or because your lease is up, it's always a stressful and difficult experience. If you're a landlord dealing with an eviction situation with your tenant, there are a few things you can do to try and ease the process.
While it's simple to get rid of bad tenants who are unreasonable and problematic, good tenants don't deserve the same treatment. Therefore, you should try to talk to them and see if you can work something out. If they're behind on rent, see if there's a way to work out a payment plan with your tenant.
If their lease is up and you're asking them to leave, see if there's any flexibility in the situation first before putting them out. It's easy to be a good person and assist people who need the most help.
Allow The Okonji Law Office To Be Your Attorney
John Okonji has put his heart and soul into his law firm because he wants it to be held to exemplary standards nationwide. You can have faith that Mr. Okonji has what it takes to help you win your cases. Call or visit our location today and get yourself a faithful, stalwart, and meticulous Cinco Ranch, TX tenant lawyer!

Cinco Ranch, TX Fun Facts:
In 2003 Newland Communities bought 1,828 acres of land for Cinco Ranch.
Cinco Ranch has 11 community pools!
The history of Cinco Ranch starts before Texas was a republic.