Looking for a great Katy, TX mortgage lawyer? Look no further than Mr. John Okonji of The Okonji Law Office!
Mr. Okonji provides excellent, passionate legal representation to local communities in Katy, Texas, as well as the greater Houston area. He has many years' worth of legal experience in real estate law and can help you out in all matters of real estate law. Moreover, Mr. Okonji provides legal aid for landlord-tenant disputes.
Mr. Okonji is a Katy, TX mortgage lawyer that meets you where you are. He works tirelessly so that your legal interests and needs are met. As a proud Houstonian local, he has extensive experience in Texan real estate law. He can assist you in revising contracts, filing specific paperwork on time, and so much more.
So what are you waiting for? Contact Mr. Okonji today for a consultation or drop by his office location. For excellent legal aid, nobody can provide it better than Mr. John Okonji.
Meet Mr. John Okonji, The Best Katy, TX Mortgage Lawyer
Mr. Okonji is the managing attorney for The Okonji Law Office, PLLC, a real estate law firm. He is profoundly well-qualified to handle even the thorniest of real estate cases.
Mr. Okonji has been licensed to practice law by State Bar of Texas, North Carolina State Bar, and the United States Federal District Court – Southern District of Texas. Moreover, he graciously volunteers his legal services via Houston Volunteer Lawyers, Lone Star Legal Aid, and the Houston Bar Association.
Moreover, Mr. Okonji is a proud local graduate of the Thurgood Marshall School of Law and the University of Houston. As a proud Texan mortgage lawyer, he can provide high-quality legal representation to his local Texan counties, including Fort Bend and Harris County.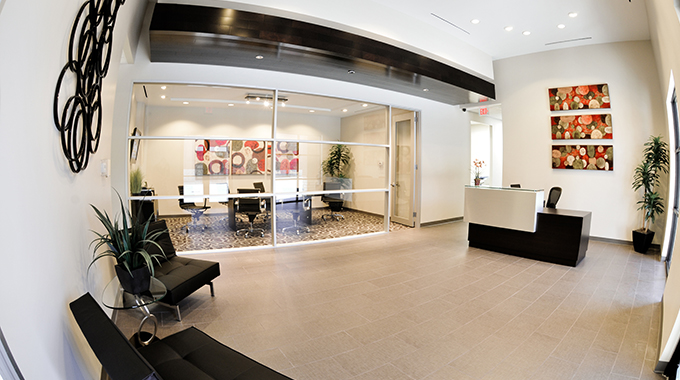 Hire A Mortgage Lawyer For Your Real Estate Law Issues
A house is one of the smartest long-term financial investments you can make, and one that can reap tons of benefits. That said, keeping a house comes with a lot of responsibilities, including a hefty mortgage you may struggle to pay. Moreover, many things can go wrong during the process of buying or selling a home and drawing up the contract.
A real estate transaction is the process of transferring the rights of a property from one person to the other. The buyer and seller come together and make a formal agreement on the price, as well as the terms of buying and selling. This property typically includes a house, but it could be land, buildings, and so forth. If a loan is involved, then your bank or mortgage lender will be involved, as well as a house or land inspector for the property in question.
Hiring a good real estate lawyer is the next best step in avoiding any mistakes or unforeseen complications that may occur. Although a real estate lawyer is not strictly mandatory in the state of Texas, having one around can be a great asset.
For one thing, a good real estate lawyer can ensure all the terms during the negotiation are met, as well as provide assistance in drafting and revising contracts. Moreover, real estate lawyers can interpret documents and translate legal jargon so you can understand what you're dealing with. Finally, real estate lawyers can prepare closing documentation and finish filing any necessary documents.
Typically, a bank or mortgage lender can assist in drawing contracts. However, most are not experts in real estate law and so come up with a pre-written contract that may not represent your interests. A good real estate mortgage lawyer can include specific terms and conditions most favorable to you.
Other Legal Services
Mr. Okonji also handles any landlord-tenant disputes. If you're a homeowner or landowner renting out a property, then you probably have had your fair share of tenant troubles and doldrums. Mr. Okonji knows the ins and outs of rental and real estate law, and can best represent you when your tenant situation really becomes dire.
Most landlord-tenant disputes stem from rental agreement, eviction, and tenant rights. Tenants may not be able to or even refuse to pay rent and additional expenses. They may be found in violation of community guidelines regarding pets, noise levels, and unruly guests. If you have served up an eviction notice to a tenant, they may have contested the decision or even refused to leave the rental unit altogether.
When that happens, Mr. Okonji can help. He can provide legal advice and representation for the two options available to you: Mediation or small claims court.
Mediation involves a third-party mediator meant to facilitate communication. Mediation is a good choice if you wish to avoid a lengthy, legal court battle that will ensue. Moreover, if you honestly believe your tenant is a decent person at hard and the problem stems from a lack of communication, mediation is the way to go.
Sadly, not all disputes can be solved through communication alone. If so, then going to small claims court is the solution. Small claims court only hears a select variety of causes, all of which involve money such as rent increases, unpaid rent, and security deposits not returned.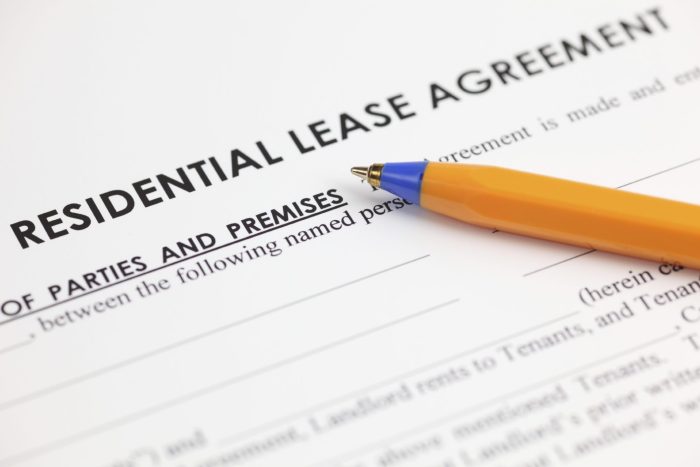 Call The Okonji Law Office Today!
When mortgages are involved, a lot can go wrong. Not everyone knows what they need to know regarding real estate law, which can leave you vulnerable to exploitation and predation. A good mortgage lawyer can ensure your voice is heard and your interests are met throughout the process. Moreover, should worst come to worst and you must seek legal recourse, a mortgage lawyer will be able to provide a strong defense in your favor.
Mr. Okonji is the real estate lawyer that can handle any legal issues regarding your mortgage or your real estate contract. He can revise contracts, file the correct paperwork on time, and so much more. Moreover, he can provide excellent legal representation if you're a landlord or homeowner renting out a unit to a non-paying tenant.
Don't hesitate to seek out legal help when you need it. For truly stellar legal representation, contact Mr. John Okonji, an excellent Katy, TX mortgage lawyer, today or drop by his office.
Fun Facts About Katy, TX:
Early settlement was once known as Cane Island.
Katy's main industry was farming, as well as peanuts and cotton.
It was incorporated in 1945.