For Cinco Ranch, TX housing lawyers you can trust, contact The Okonji Law Office! The Okonji Law Office is a real estate law firm that provides passionate legal representation. John Okonji can help you in all real estate matters and landlord-tenant disputes.
Mr. Okonji is a hard-working, talented real estate attorney that can get you the results you want. He is proud to serve the greater Houston area, including Harris and Fort Bend County. For more information, call The Okonji Law Office or schedule a consultation at our location near you.

Meet John Okonji, One of the Best Cinco Ranch, TX Housing Lawyers
John Okonji is the managing Attorney of The Okonji Law Office, PLLC. He was admitted to practice law by the State Bar of Texas, North Carolina State Bar, and the United States Federal District Court (Southern District of Texas). He is a proud graduate of the Thurgood Marshall School of Law and the University of Houston.
He also generously volunteers his services through Houston Volunteer Lawyers, Lone Star Legal Aid, and the Houston Bar Association. Moreover, he is a member of the Houston Bar Association, the Fort Bend County Bar Association, and the Katy Bar Association.
If you're a landlord struggling with a tenacious tenant or have real estate difficulties, John Okonji is the real estate lawyer for you. He is imminently qualified to resolve all real estate disputes. You can be assured you will win the day with Mr. Okonji at your corner.
Discover Okonji Services
With Mr. Okonji as your passionate legal representation, you can resolve all of your housing issues in a timely fashion. Mr. Okonji will ensure that you get the best deal possible from resolving your dispute.
Mr. Okonji knows the ins and outs of rental and real estate law and can help you out. He can file the correct paperwork, provide assistance in drafting contracts, advise you on the level of arbitration, and so much more. Out of all the Cinco Ranch, TX housing lawyers you can find, he has both the knowledge and the expertise to be your greatest advocate.
Real Estate Transactions
Buying and selling a house is one of the most complicated of financial transactions. Most disputes in fact come from unclear contracts and unintentional (and intentional) breaches. A real estate lawyer present throughout the process will ensure that your transaction goes smoothly.
A real estate transaction is the process of transferring the rights of a property from one person to another. The buyer and seller come together to agree on a formal agreement on the price and the terms of selling and buying. Property, in this case, includes houses, land, buildings, etc. A formal written contract, once signed, is binding.
Although having a real estate lawyer in the closing stage – or indeed, any stage – of the process is not mandatory, there are real benefits to having a real estate lawyer. A real estate lawyer can ensure all the terms during negotiation are met. He can assist in drafting and revising contracts and can interpret documents, translating tricky legal jargon. More importantly, he can file specific paperwork correctly and finish filing any necessary documents.
If a loan is involved, then a bank or mortgage lender may get involved, as well as a property surveyor. However, mortgage lenders are not experts in real estate law, and may simply opt for a prewritten contract. A real estate lawyer can include specific clauses in your contract according to your needs.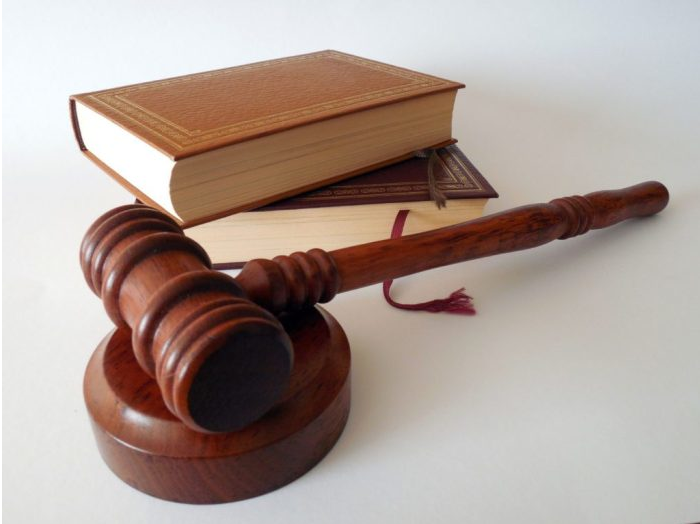 Landlord-Tenant Disputes
A lot of homeowners nowadays are renting out their property to tenants. If you're a homeowner renting a property and a tenant is giving you trouble, Mr. Okonji also handles landlord-tenant disputes. Usually, in landlord-tenant conflicts, the issue stems from rental agreements, eviction, or tenant rights.
Common issues landlords face when dealing with recalcitrant tenants are refusing to pay rent, including additional expenses. They may have broken community codes regarding pets, noise levels, or guests. When you finally serve them an eviction notice, they may contest the notice and even refuse to leave your property. Eviction is included in a renter's history and will follow them for a long time, so it's no wonder some would prefer to contest the decision.
When this happens, you have some options. If you truly feel that the renter is a good person, then you may just request mediation. A mediator is a third party that assists in communication, available through private companies and the local bar association. Mediation can be great when you wish to avoid lengthy (and expensive) court battles.
If, however, the conflict is not primarily based on communication, then you may go to a small claims court. A small claims court only hears a restricted variety of cases, all involving money. Some common issues they deal with are rent increases, unpaid rent, and security deposits not being returned.
For both mediation and small claims court, having a real estate lawyer at your corner is highly recommended. They can help resolve the thorniest of disputes, as well as the most stubborn of tenants.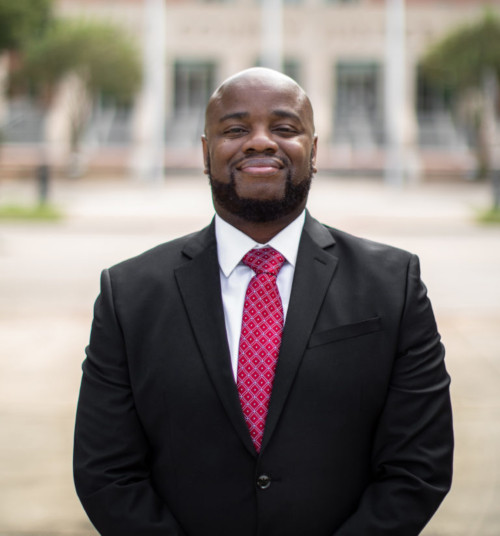 Call The Okonji Law Office Today!
We live in a litigious age, and some kinds of conflict are all but inevitable, eventually playing out in the courtroom. When you buy or sell property, it's crucial that all parties be on the same page when it comes to the contract and the interpretation of that contract.
Most contracts are not written in language easily understandable to homeowners, so you may want an interpreter. In addition, the landlord-tenant relationship can be one rife with dissension, usually on issues such as rental agreement, eviction, and tenant rights.
Fortunately, The Okonji Law Office can help! Mr. Okonji is here to answer any and all questions regarding your real estate disputes and provide expert legal representation at any stage. He is a talented, hardworking attorney attuned to your specific needs and promises to meet them accordingly.
So what are you waiting for? Contact The Okonji Law Office today! For Cinco Ranch, TX housing lawyers that can help you with your real estate doldrums, none can get the job done like Mr. John Okonji.
Fun Facts About Cinco Ranch, TX:
It was settled by Stephen F. Austin, granted permission by the Spanish government.
The name comes from the Spanish word cinco, meaning "five."
The early ranch was involved in cattle and rice farming.