John Okonji is Houston TX best real estate attorney near me. You're in search or at least considering hiring a real estate attorney for, of course, the purposes of real estate. In your search, you are making it clear that you want the best of the best. Someone you know will handle your case professionally, show an avid interest in your case, and is sure to get you the overall results you are looking for.
Well, if that is your list of requirements for the best Houston real estate attorney, then we have good news for you. The Okonji Law Office has this amazing person you're looking for. John Okonji is a practicing real estate attorney serving the Greater Houston area with a law firm of his own. He has a reputation for professionalism, integrity, and excellent results.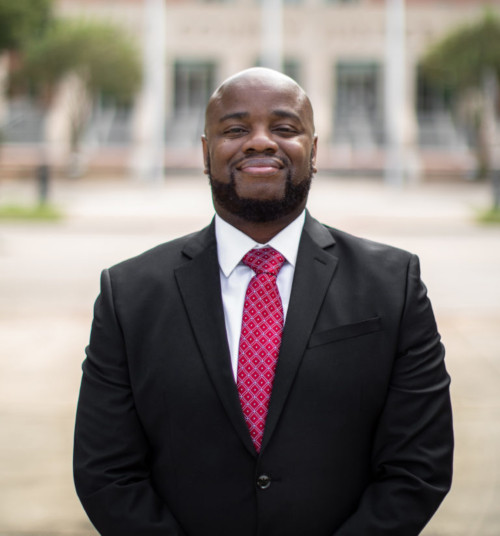 If you need a real estate attorney immediately, John Okonji is the attorney for you, and we are sure of it. If you are still looking or thinking about whether or not you want an attorney, we give you a couple of reasons why Mr. Okonji is beneficial and how much he can really assist you.
To schedule an appointment with the man himself, give our office a call at 832-844-3689. Mr. Okonji will be glad to sit and have a discussion with you concerning the area or areas in which you need him.
Who is John Okonji
Get to know and get familiar with Houston, TX best real estate attorney near me. As said before, John Okonji is the founder of The Okonji Law Office. In addition to that, he also the managing and head attorney. This means he takes care of and handles every client that comes in. This is an awesome service.
Yes, he owns the firm, and yes, the clients are his responsibility, and he loves that about his job. He understands that all clients are the fact that they call him for assistance is the reason why he has such a successful law firm today. It is a big commitment and responsibility to handle a client's case, give them the proper representation, and follow through with the results they are looking for.
But this isn't a problem for Mr. Okonji. In fact, he has such a great system that he is able to focus on every client individually, address their issue and eventually get them the result that is needed. One of the ways he does this is by only taking appointments.
You may be thinking, why only appointments and no walk-ins? Well, part of the answer has to do with being able to focus on the client entirely and giving them his undivided attention. Imagine being in an appointment giving all the information to an attorney, and having someone else walk in. The concentration of the attorney might switch from being fully focused on you to thinking about how to finish your session and attend to the next client.
Mr. Okonji doesn't want to have a situation like this. That is why he works by appointment only, and with that, he has had and continues to have very successful outcomes.
The Journey to Becoming a Real Estate Attorney
John Okonji has always had a passion for law and real estate. He thought the best way to embrace these two passions is by becoming a real estate attorney. The journey to becoming a real estate attorney for anyone is a lot of dedication and commitment. But for Mr. Okonji, he took it a step further and opened his own law firm. This is how he got there.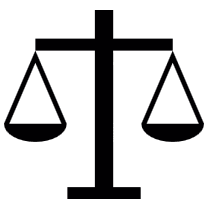 One of the first steps to becoming an attorney is attending and graduating from university. To complete this requirement, he went and graduated with honors from the University of Houston Downtown. The next step is to attend law school and, of course, graduate. So, he graduated with honors from Thurgood Marshall Law School based in Texas Southern University. The final step to becoming an attorney is to pass the state bar, and indeed he passed the Texas State Bar and is now a practicing attorney who has opened his own real estate firm.
Real Estate Attorney Benefits
Now that you have gotten to know a little more about Houston TX best real estate attorney near me, we will tell you how he can be beneficial to you.
A real estate attorney has a lot of knowledge about the state's real estate regulations and laws and the city they are practicing. So for Mr. Okonji, he is knowledgeable in all the real estate laws of the state of Texas and the city of Houston. This is important when it comes to being able to assist clients in whatever situation they bring.
When an attorney has knowledge of the current rules and regulations, it is actually easier for them to assist their client. They can easily let a client know if their reasoning behind an eviction is legal or if a client has gone through all the proper steps to let a tenant know they are in breach of contract and much more.
The reason for hiring and making use of a real estate attorney is to have them for legal advice. Real estate has so much behind, and there are so many steps to things like purchasing property and drafting a contract for a tenant. You don't want to have to go through this process alone. This is why you hire Houston TX best real estate attorney near me.

Houston TX best real estate attorney near me
You know have a little more information about real estate attorney's benefits and, more specifically, about Houston TX best real estate attorney near me. With that being said, you can now take the bold step of contacting MrOkonji. You no longer need to contemplate hiring an attorney because you already are aware of how much Mr. Okonji can help and assist you.
So make an appointment today with Houston TX best real estate attorney near me.
Facts about Houston Tx
There is a lot of visual arts venues in Houston; you can watch and be a part of an outstanding performance today
Visit the Galleria mall for a whole day of shopping
Get a taste of some of the different cultures that make up the city by eating at a restaurant
Learn more about Houston by visiting its website