Do you need a Houston TX lease lawyers near me to help draft your lease or look over a pre-existing one? If so, you've met your match with John Okonji. He is a board-certified and ABA-approved lawyer in the State of Texas. More than this, he took the extra mile to get additional certifications that have made him even more qualified for the position. Mr. Okonji also worked as a paralegal, years proper to get his job as an attorney. So, he has years of experience doing the job he loves.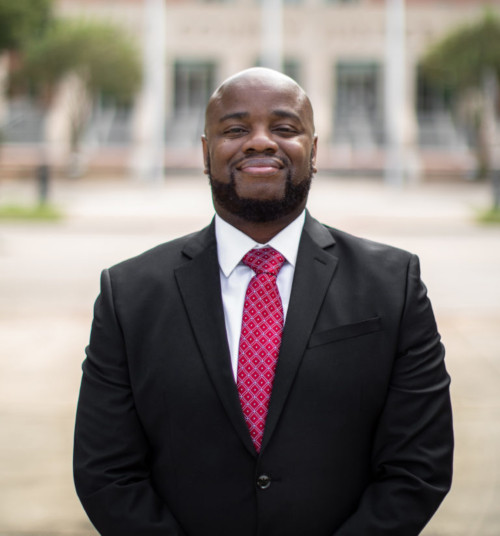 It is through hard work and talent that he is able to keep his service expectations high. As an attorney, he brings his services to the Fort Bend, Harris, and Katy counties. More than this, he keeps his legal education up to date by actively participating in volunteer work through volunteer associations in the Greater Houston area.
Volunteer Experience
Volunteer companies like the Houston Volunteer Lawyers, Lone Star Legal Aid, and the Houston Bar Association are great companies for Okonji to volunteer at that enable him to stay up to date on pertinent issues within the community.
Finally, he is also actively immersed in legal issues, so you can trust that he knows what's going on every step of the way. It is important for people like him to stay up to date so that when they help you, they are feeding you current information that pertains to your case.
His involvement and accolades allow him to do more than ever before. Even though you are a landlord, and we trust that you know your laws fairly easily, you still need the absolute best Houston TX lease lawyers near me to help you sort out leasing issues that may arise.
What is a leasing attorney?
A residential lease is a contracted agreement that your tenant signs when they decide to rent property from you, the landlord. This lease contains terms and agreements, as well as conditions of the lease, and how often your tenant will need to pay their rent. Furthermore, this lease is an agreement that provides guidance for both landlord and tenant regarding legal duties and obligations of parties that have signed. Residential leases are binding, although it is stated within the lease that the landlord cannot interfere with the residents unless it is deemed absolutely necessary.
There are many different types of leases, and for this reason and the reasons above, it is important that you draft a lease correctly to avoid legal issues and concerns on your end. The job of your Houston TX lease lawyers near me will be to help you draft the contract so that it complies with all legal obligations.
Moreover, your lawyer can help you avoid breach of contract issues. If your tenant decides to infringe upon your rights as a landlord, then it is your lawyer's job to help you out. You will want a lawyer to review the terms and conditions of your lease before it ever goes out to your residents. Your lawyer can also brief you on potential consequences that you might face should the extreme decide to occur.
What limitations/provisions are there on a lease?
Every lease given to residents must contain certain elements. Namely, it should always include the name of the parties included, length of the rental tenancy, amount of rent due every month, and other things that are related. Some of the following that should be included in your lease include:
Pet rules: no pets, limit to pets, pet weight, pet breed restrictions?
Illegal activity restrictions
Will the tenant or the landlord be responsible for any repairs and maintenance?
Will your tenants need to get their own rental insurance policy?
Rules containing smoking policies and other activities
Requirements about lease renewal options

Having a lawyer at your side will help ensure that all of this is included in your leasing agreement. More than this, they can review your terms to make sure that nothing is violating your resident's rights. This is extremely important as your tenant can sue you for infringing on their rights.
What happens if my tenant breaks their leasing agreement?
If your tenant breaks their lease in one way or another, then they can face a number of legal consequences. In your position as the landlord, you can effectively terminate their lease and evict them from your property. However, evictions are a much more serious matter as your tenant's home is at risk of being lost. You can also sue your residents for any outstanding payments or keep the senates security deposit as a reprimand for not paying the rent.
Furthermore, if your tenant's lease has expired and not moved out by the time their lease has ended, then you can lawfully have them removed from the premises. However, you must be certain that they have violated the lease, or again, you might be affected by legal mediation. Overall, a lawyer can help explain your rights to you in a way that you can understand.
There are no better Houston TX lease lawyers near me out there than John Okonji. Let his expertise guide you through your leasing agreements today. Certainly, you want to avoid any potential legal ailments coming your way. Mr.Okonji wants to help in any possible way that he can. Get in touch with a lawyer today before it is too late.
Contact Okonji Law Today!

If you are in need of Houston TX lease lawyers near me, John Okonji is your guy. He is well-rounded and can help get you through any legal woes that come your way. However, please note that Mr.Okonji only takes in new clients by appointment. This is because he is a private practice attorney and needs adequate time to dedicate his specialty to anyone who needs it.
Give his office a call today at 832-844-3689. From there, you can schedule an appointment to meet with him and person and speak about your needs in person. After all, you don't want to wait until it's too late to enlist help. Give the best Houston TX lease lawyers near me a call today!
Houston Tx Fun Facts
The Texas Medical Center is the largest in the world.
In the late-1830s, Houston was the capital of Texas.
Houston has an underground tunnel system.
For more information about Houston, TX, visit the city's website.