If you are the owner or manager of a condo and do not have Houston TX lawyers condo management, then you need to call The Okonji Law Office.
Property owners are aware of the fact that they have a big responsibility. Having to manage and take care of something as large as a condo building is a lot of work. There are so many different factors that go into keeping the facility running and having all of the tenants satisfied. Such a big responsibility needs to be protected legally, and you need to make sure that it is. If you still don't have a lawyer representing you and your property, what are you waiting for?
Chose a lawyer and a real estate firm that will provide you the best representation. In addition to that, choose a lawyer with knowledge and experience so that no matter what happens, you can have peace of mind and rest assured in the fact that your property is in good hands.

All you need to do is choose John Okonji and The Okonji Law Office. We assure you that you, as a condo manager or owner, will have peace of mind.
Why should you have a condo management lawyer?
As the condo management, you become the person that every tenant comes to for anything. Since all these tenants have signed a contract or agreement document, you are obligated to assist them with anything that concerns the condo. With that being said, while you are trying to have tenants that are understanding and follow through with their side of the agreement, some don't.
What are the next steps that you can take to ensure peace on your property in a case like this? Instead of handling things personally, you can hire Houston TX lawyers condo management. The condo management lawyer can get tenants to comply with the terms they have signed so there is no lawsuit.

If a tenant still refuses to comply, then you have every right to file a lawsuit. In this case, that is where the condo management would be of help. Their job would be to go through the initial contract and find the area in which it states the tenant's act refusing to comply with. Then they will help you gather information and evidence that proves the tenant is not in compliance. Once that is done, they will take you through the necessary steps for filing a proper lawsuit.
If this is the service you need right now, call The Okonji Law Office. It is possible that you may not be in need of this service at this very moment, but it is good for a condo owner or manager to retain Houston TX lawyers condo management.
Tenant to Landlord
The table can also be flipped. You may be a tenant in a condo whose owner or manager is just uncooperative. They don't handle or get things fixed promptly, they have shown not to be understanding, and after complaining over and over, nothing has changed. If this is the way you and several other tenants feel, you all have the right to take action legally.
It is important to remember that you are a tenant. This means you are paying to say there. In addition to that, you also signed a document with the management. They have a responsibility and an obligation to keep to their side of the bargain. If they are not, that calls for reason to seek legal action.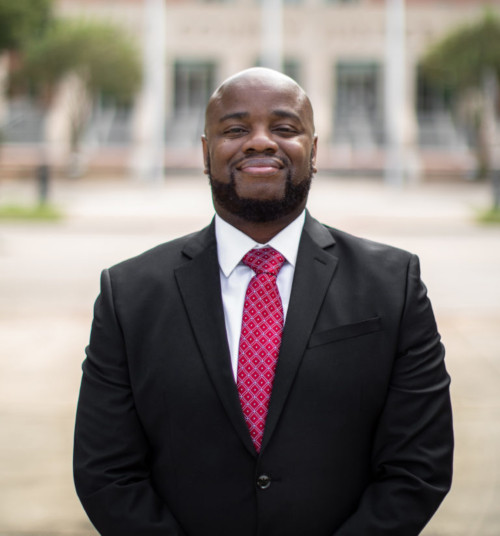 Since there is more than one tenant complaining, the case has a better chance of winning. You all have the right to be represented. By hiring a Houston TX lawyers condo management, you are able to get that representation. So contact The Okonji Law Office today for more information on how a condo management lawyer can assist you.
Who is John Okonji?
Since you are looking for a specific lawyer, we are glad to let you know that John Okonji does handle all condo management cases. Mr. John Okonji is a Houston real estate agent. This means that he is licensed to practice all things real estate law in the state of Texas. With that being said, a practice area that Mr. Okonji is familiar with is condo management.
Mr. Okonji believes in the representation of landlords and tenants alike. He understands that sometimes there are things like misunderstandings that can easily be fixed with just a conversation. In addition, he also understands that occasionally specific legal actions need to be taken, or there will be no change.
This is why he is rendering his services to clients like you. He has gained years of experience handling the cases of landlords, property owners, and much more. In these years of experience, he has built relationships and uses these to the advantage of all his clients. His main job is to ensure that you, as a client, get the overall result that you are looking for.
So, when you choose John Okonji as your Houston TX lawyers condo management, you won't need to worry about handling legal issues or situations alone. Make an appointment with Mr. John Okonji today so that he can begin helping you.
Your new real estate law firm
The Okonji Law Office is the base firm of John Okonji. He shares his passion for real estate and law every day with all of his clients. He brings that same passion into the cases that he picks up and in the way he treats his clients.
As a law firm, we believe that the best way to keep our clients satisfied is also by building trust and a relationship. Since we will be in charge of handling such important cases, we want you to feel free to speak with us and come to us with questions and other information we may need. The best way to do that would be by building a relationship.
So, by hiring and working with us, you can expect more than just a client-lawyer relationship.
Houston TX lawyers condo management
Feel free to call us today with any questions concerning the assistance you can get from Houston TX lawyers condo management.
Facts about Houston Tx
Visit the Museum of Natural Science to discover the world in a different way
Experience the Houston Symphony, one of the best Symphonic Orcreatras in the US
The theater district has 8 performing art organizations
Learn more about Houston Tx by visiting their website