Talk to Mr. John Okonji if you need the best real estate law lawyers Cinco Ranch, TX. Investing in residential real estate can be a fun business, but it also comes with a lot of complicated legal issues that need to be taken care of quickly.
In this situation, you need the help of one of the best real estate law lawyers, who will guide you with care and a plan. Mr. John Okonji of The Okonji Law Office steps up to this call with confidence. To learn more about his services, visit his helpful blog today.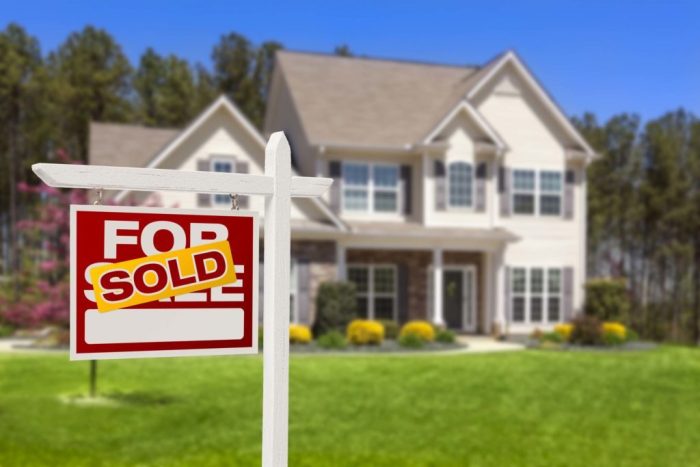 Learn Real Estate Law From One of the Most Reliable Real Estate Law Lawyers Cinco Ranch, TX
Protecting investments is one of the most important things for any owner to do. As important people in the real estate business, landlords often have to deal with a lot of legal issues, concerns, and processes.
Mr. John Okonji's practice areas lie in real estate transactions and landlord-tenant disputes. His in-depth knowledge of this area of law gives property owners the tools they need to deal with complicated home real estate issues. This is because Mr. Okonji adds an unmatched level of skill to the table, which he got from his extensive education and years of experience in the field.
Education and Experience Sans Pareil
Mr. Okonji has a lot of experience and schooling in real estate law, which has helped him learn a lot about it. He got his law degree from one of the top 50 law schools in the United States, the University of Houston Law Center. After getting this education, he worked at well-known real estate law firms to gain more hands-on experience. Only then did he start his own law business.
Mr. Okonji knows everything there is to know about representing landlords thanks to his excellent education and work experience. He knows that every case is different, so his law office offers personalized services that are made to fit the needs of renters.
Why Choose Mr. John Okonji Among Other Real Estate Law Lawyers?
One thing that makes Mr. Okonji stand out is that he only does law. As a landlord-tenant lawyer as well, he has a deep and personal knowledge of the day-to-day problems landlords face and is better able to handle landlord-tenant disputes.
Mr. Okonji stands out from other real estate lawyers Cinco Ranch, TX because he takes a smart and bottom-line approach to his work. To deal with real estate disputes, you need to know more than just the rules. Strategy is a key part of getting good results, and this is where Mr. Okonji really shines. He uses his logical skills to come up with good plans that help his clients solve problems quickly.
Real Estate Transactions: A Quick-Start Guide
Transactions happen all the time in the fast-paced world of real estate. These can be as simple as buying and selling or as complicated as lease agreements, rent-to-own deals, or property swaps. Real estate deals are important to the business, but they are often complicated and involve a lot of legal requirements and paperwork. At this point, you cannot do without a good real estate agent.
How do real estate transactions work?
Real estate deals usually involve a number of steps, such as negotiations, the writing of contracts, inspections, appraisals, funding, title searches, and finally the closing. Each step has its own legal considerations that, if not taken into account, could stop the deal from going through and lead to lawsuits or financial losses.
Why should you hire a real estate lawyer for your transactions?
By hiring a real estate lawyer, you can protect your capital and make sure the transaction goes smoothly and without any problems. Having a good lawyer on your side is helpful whether you are a seasoned real estate trader or just starting out. Some reasons to have a lawyer include:
Expert legal advice: Each real estate deal is different and has its own legal requirements and effects. A real estate lawyer with a lot of experience can give you information and help that is specific to your situation. This will help you avoid legal problems and take advantage of any possible benefits.
Protection of Interests: Whether you are buying, selling, or renting, you are making a big financial investment in a real estate deal. A lawyer looks out for your best interests, making sure that the terms of the deal are fair and that your rights are protected.
Risks: Because of the large amounts of money and the complexity of property rules, there is a high chance of a dispute in real estate deals. Hiring a real estate lawyer can help reduce these risks by handling any conflicts of interest, dealing with legal uncertainties, and resolving disagreements in a fair way.
Streamlined Process: When buying or selling property, there is a lot of paperwork that needs to be read, filled out, and filed properly. An experienced real estate lawyer can make this process easier and make sure that all the paperwork is handled in a professional way and on time.

One of the Best Real Estate Law Lawyers Can Help
Investing in real estate is a great way to make money, but if you want the best results on your investments, you need to stay out of trouble with the law. Fortunately, you do not have to do this by yourself.
With the help of one of the best real estate law lawyers Cinco Ranch, TX, you can focus on how your investments are growing and making money while your legal needs are taken care of. Hire Mr. John Okonji, a professional with a lot of experience, to help you navigate the court system and protect your best interests as a landlord.
Call Mr. John Okonji today at his Katy office to exercise your right to the best legal advice. As important as it is to have a roof over your head, you also need a professional to help you through any legal issues you have with your home. There are a lot of real estate law lawyers, but Mr. John Okonji stands out as the brightest of them all.
Fun Facts About Cinco Ranch, TX:
Located in the Greater Katy area of Houston, Cinco Ranch is a master-planned community.
Cinco Ranch is in the Katy Independent School District, which is one of the best school systems in Texas.
Cinco Ranch has a variety of homes, such as single-family homes, townhouses, and high-end homes.