Mr. John Okonji is the best rental contract attorney Richmond, TX, and he is a sign of experience, dependability, and honesty in residential real estate law. He is known as an expert in the field because he is always willing to help renters.
He has consistently raised the level of practice in his field by putting a strong focus on helping landlords. To learn more, visit his blog; if you are ready to schedule an appointment, call Mr. Okonji at his Katy office.

What Can A Rental Contract Attorney Richmond, TX Do For You?
First and foremost, you need a rental contract lawyer when the relationship between the tenant and the owner is complicated. Mr. Okonji is known as a pioneering rental contract attorney.
His practice areas include real estate transactions and residential real estate problems, such as evictions, writing contracts, settling disputes over repairs, figuring out what the lease terms mean, and getting money for property damage.
With his help, landlords can deal with renters and do business with them in a safe and easy way, knowing that they are getting the best legal results they can.
Mr. Okonji's Expertise
To stay in the private real estate business, you must have a thorough understanding of landlord-tenant disputes and law. Since Mr. Okonji has a lot of experience and knowledge in this area, he stands out.
The removal process: A landlord's success depends on being able to get rid of a tenant quickly and legally. Mr. Okonji has a deep understanding of how complicated eviction law is, which helps him get good results and keeps the owners' losses to a minimum.
Lease agreements and contracts: Good contracts are the basis for good relationships between tenants and landlords. As an experienced rental contract attorney, Mr. Okonji knows how to write clear, strong lease agreements that protect the rights and interests of the owner.
Problems and solutions: As a landlord, you will have to deal with problems like disagreements, problems with repairs, renters who do not pay rent, and getting money for damage. Mr. Okonji handles these problems well and comes up with legal answers that get things done.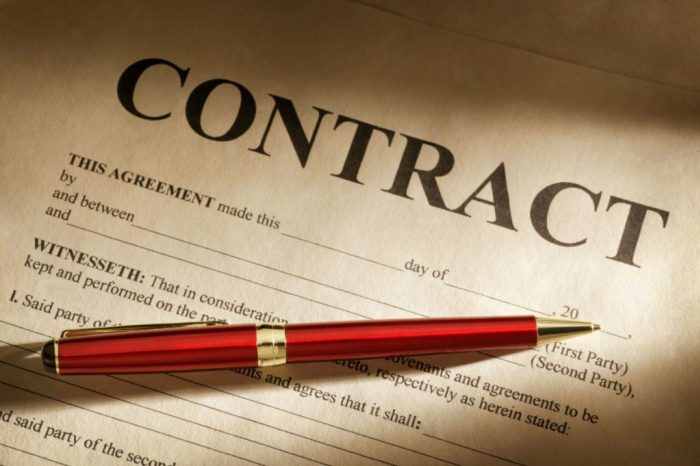 Mr. Okonji's Excellent Educational Background
Mr. Okonji is a great private real estate lawyer because he has a great education and has worked hard at his job for a long time. He got his Bachelor's degree from the University of Houston and got his Juris Doctor at Texas Southern University.
Mr. Okonji's schooling gave him a unique understanding of the many legal problems landlords from different strata face. This gives him the ability to give excellent legal advice and representation.
It can be hard to find an expert who will look out for your best interests. But the answer is clear when it comes to landlord representation. Mr. Okonji has a unique mix of a good education, a lot of experience, and the fact that he only works for landlords. His work as a rental contract attorney in Richmond, TX, proves beyond a doubt that he is skilled and dedicated to representing and protecting his clients's best interests.
Why are common issues that arise from rental contracts?
In residential real estate, rental contracts often cause problems for owners. But with the help of a skilled rental contract lawyer like Mr. John Okonji, these problems can be solved in the most effective way possible. Even though renting contracts are meant to make sure that the landlord and the tenant are on the same page, common problems often come up.
Not paying rent: renters not paying rent on time is one of the main reasons why landlords and renters get into fights.
Upkeep and Repair Disputes: It can be hard to agree on who is responsible for property upkeep and repairs.
Rental Agreement Misunderstanding: Rental contracts that are not clear enough can lead to mistakes and fights.
Security Deposit Disputes: There are also often disagreements about keeping or giving back a security deposit.
What are the benefits of hiring a good rental contract attorney?
Hiring a good rental contract lawyer, like Mr. John Okonji, can help landlords deal with these problems in a number of ways.
Expert Drafting and Review of Rental Contracts: To avoid conflicts caused by unclear terms, a rental contract attorney will make sure that your lease or rental agreement is complete, clear, and legal.
Landlord Rights: Landlords also have rights that need to be protected. A rental contract lawyer will protect these rights and make sure you do what the law says and do not break your tenant's rights.
Correctly interpreting the law: State rules about the relationship between a tenant and a landlord can be complicated. A lawyer who specializes in rental contracts can help you figure out how these laws apply to your case.
Resolution of Disputes: If there is a disagreement, having a rental contract lawyer on your side can help you negotiate or go to court to get a fair solution.
Representation in eviction proceedings: Getting rid of a tenant can be a complicated legal process. A rental contract lawyer can help speed up and simplify the process.
Rental contracts are full of possible problems that can make it hard for landlords and tenants to get along. Hiring a rental contract lawyer like Mr. John Okonji can help you keep track of contracts, avoid disputes, protect your rights, understand the law, and defend yourself in eviction proceedings or other legal matters.

Call Mr. Okonji
Mr. John Okonji is the best choice for landlords who need a rental contract attorney because he is smart, has a lot of experience, and is always committed to helping landlords.
As the best choice for private real estate law, Mr. Okonji makes sure that the law protects landlords' businesses. Mr. Okonji's knowledge and experience make sure that landlords get the best possible results when he writes a lease contract, handles an eviction, or settles a rental disagreement.
Mr. Okonji's skill as a rental contract attorney Richmond, TX, has been proven over the years by his excellent service. Now is the time to choose a lawyer who will do a good job. Let Mr. Okonji at The Okonji Law Office help you solve your home real estate problems in a professional and trustworthy way.
Fun Facts About Richmond, TX:
Richmond is best known as the place where the "Lone Star Flag," the state flag of Texas, was created.
Richmond is in the U.S. state of Texas, in the county of Fort Bend.
Richmond is still growing and changing quickly, with many industries, like education, healthcare, and real estate, doing well.