Contact The Okonji Law Office for the best Katy, TX litigation lawer in town! The Okonji Law Office is a real estate law firm providing passionate legal representation. Headed by Managing Attorney John Okonji, The Okonji Law Office can give you the legal advice you need to solve all of your real estate disputes.
Are you a landlord having problems with tenants refusing to pay rent? Are you a landowner considering in selling or buying property? A lot of real estate law issues involve these types of disputes. You may be in need of a real estate lawyer to help you out.
Mr. John Okonji has the legal training, experience, and expertise in real estate law to handle even the thorniest of your real estate issues. He is committed to serving Katy, TX and Houston, TX as the best litigation attorney you can get. For more information, call or drop by his office! You can also follow him online through Facebook, Instagram, Linked In, and Twitter.

Why The Okonji Law Office?
Our world is rife with conflict. In many ways, it's an inevitable, ubiquitous part of life. That is doubly true for real estate law.
Arguments, contentions, dissensions about property and contracts are some of the most common problems in litigation. For landlords and tenants, buyers and sellers, these differences can build up to a truly onerous legal battle. The Okonji Law Office handles all landlord-tenant disputes and real estate transactions.
Landlord-Tenant Disputes
If you're a landlord, you probably already have experience handling difficult tenants. In fact, the most common issues often involve rental agreements, eviction, and tenant rights.
Some tenants refuse to pay rent or additional expenses. Some may be found in violation of community guidelines and rules regarding pets, noise levels, or guests. Others may fail to keep their rental unit in good condition or even cause damages.
When you do give an eviction notice to these troublesome tenants, they may decide to contest the notice or refuse to vacate the rental unit altogether. Eviction can go into your rental history and stick around for a long time. It's no surprise that your tenant would want to contest the eviction, even if they are in the wrong.
For a tenant problem that won't go away, there are some steps you can take. One solution would be to hire a mediator. A mediator is a third party, usually available through private companies and local bar associations. A mediator is used to facilitate communication if that is the issue.
Mediation is ideal when you believe the other party is a decent person that can be reasoned with. It can also help prevent a lengthy legal battle that would leech away your hard-earned money.
Some things, however, are not fundamentally a problem of communication. When you need a more legally-binding decision, then you must go to small claims court. Small claims court will only hear a restricted variety of cases, all involving money. Some common problems they handle are rent increases, security deposits not yet returned, and unpaid debt.
For both mediation and small claims court, getting a real estate lawyer can prove beneficial and even necessary. Mr. Okonji is expert at handling landlord-tenant disputes, especially eviction and rental agreements.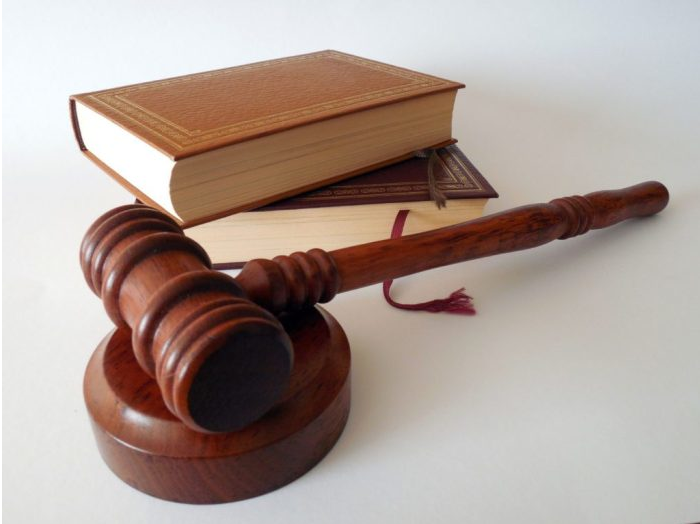 Real Estate Transactions
A real estate transaction is the process of transferring the rights of a property from one person to another. How does it work?
First the buyer and the seller come together and make a formal agreement on the price and the terms of selling and buying. If a loan is involved, usually the bank or mortgage lender will be involved, as well as the inspector of the property in question. Major real estate transactions include selling a home, land, buildings, etc.
Having a real estate lawyer in the closing stage or even during the process is not mandatory in Texas. However, if you have decided to sell a house or commercial property, then having a real estate lawyer present throughout the process can be highly advantageous.
For one thing, a real estate lawyer will ensure all the terms during negotiation are met. They can assist in drafting and revising contracts, as well as interpret documents. They can file specific paperwork correctly, as well as prepare closing documentation.
Many bank and mortgage lender will and can assist you in drafting these contracts. However, they are not experts in real estate law. For simplicity's sake, they usually choose pre-written contracts and suggest only the basics. A real estate lawyer can include items in your contract specific to your needs.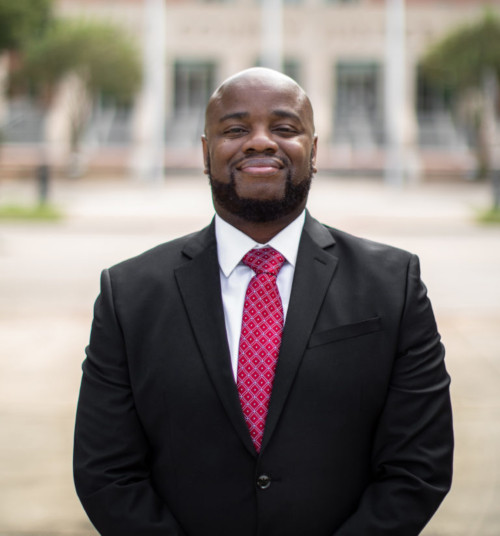 Meet John Okonji, the Katy, TX Litigation Lawer You Can Trust
Mr. John Okonji is one of the most accomplished real estate attorneys for real estate matters and civil litigation. He is a proud graduate of the Thurgood Marshall School of Law and the University of Houston.
Mr. Okonji has been admitted to practice law by the State Bar of Texas, North Carolina State Bar, and the United States Federal District Court (Southern District of Texas). He also provides volunteer work at Houston Volunteer Lawyers, Lone Star Legal Aid, and the Houston Bar Association.
Mr. Okonji is a talented, hard-working attorney offering passionate legal representation in real estate law. If you're looking for a Katy, TX litigation lawer that can give you results, John Okonji is the one for you. He knows the ins and outs of rental law and real estate and can help.
Contact The Okonji Law Office Today!
When it comes to real estate, conflict is rife, even inevitable. Whether you're a landlord struggling with a tenacious tenant or a landowner eager to sell, you are definitely privy to Murphy's Law: Anything that can go wrong, will.
Eliminate the stress and guesswork out of real estate doldrums and hire a local law attorney today! Mr. Okonji has the experience and expertise in real estate law to handle a broad range of disputes. You won't regret choosing Mr. John Okonji from The Okonji Law Firm as your Katy, TX litigation lawer.
Fun Katy, TX Facts:
The city was founded on rice farming.
It sits within Harris, Fort Bend, and Waller County.
It is a member of the Board of Governors of the Katy Area Economic Development Council, established in 2003.