If you are Googling Cinco Ranch, TX litigation lawer, then you have come to the right place. The Okonji Law Office is headed by John Okonji, the Managing Attorney. He has been certified and granted the right to practice law under the State Bar of Texas as well as the Federal U.S. District Court-Southern District of Texas.
Mr. John Okonji has been practicing law for several years; therefore, you can be sure that you have a highly educated and experienced lawyer to handle your case.
He is an expert in handling landlord-tenant disputes and well as real estate transactions. He knows just how to help you if you have a civil suit filed against you or need to file a suit against a tenant.
If you feel you need a Cinco Ranch, TX litigation lawer, then make sure you get the best. The very best can be found with The Okonji Law Office. Call today to have our certified lawyer represent you in court.

Defining a Cinco Ranch, TX Litigation Lawer
A litigation lawyer is a type of lawyer who represents clients in court. These lawyers may work on behalf of either the plaintiff or the defendant in civil cases, or they may represent the accused in criminal cases. In either situation, their job is to advocate for their client and to try to get the best possible outcome in court.
A certified lawyer who specializes in litigation can provide a number of benefits if you find yourself in court.
First, they will be familiar with the specific laws and procedures that apply to your case, which can give you a significant advantage.
Second, they will be able to effectively advocate on your behalf, making sure that your interests are represented.
Finally, having a lawyer can help to reduce the stress and anxiety that comes with going to court. If you are facing legal proceedings, it is well worth considering hiring a certified litigation lawyer.
When finding a lawyer, you want to make sure they are legally certified. Believe it or not, there are people who try to practice law without being certified illegally.
When you hire Mr. John Okonji, you will be able to easily see and verify that he is certified and can legally practice law.
Bar Certification
A bar certification is a process by which a lawyer is certified by a state bar association to practice law in that state. In order to be certified, a lawyer must generally pass a written exam administered by the state bar. The bar exam tests a lawyer's knowledge of the law and their ability to apply it. Once a lawyer has passed the bar exam, they are considered to be "admitted to the bar" and can begin practicing law.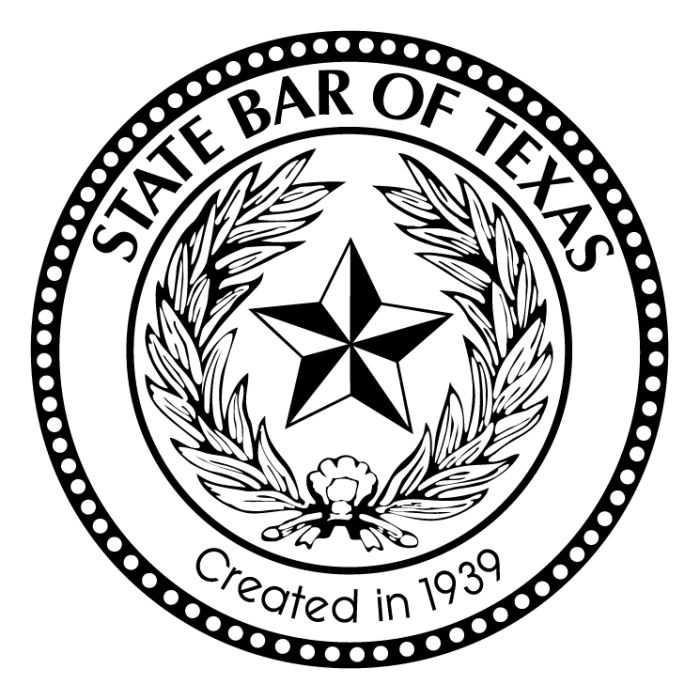 Each state typically has its own state bar certification. The state bar is what certifies an attorney as able to practice law in a specific state. Attorneys can be certified in multiple states and may have a national practice, but usually, they focus on one or two states that they are most familiar with.
In order to be admitted to the bar, there is usually an exam an attorney has to pass in addition to being certified by their state board.
The Texas state bar includes a wide range of legal services, from family law and criminal defense to business law and real estate. Litigation lawyers are one type of lawyer that is included in the state bar. Litigation lawyers handle disputes between parties and often represent clients in court. Other types of lawyers that are included in the state bar include corporate lawyers, tax lawyers, and estate planning lawyers.
As previously mentioned, Mr. John Okonji practices law under real estate matters and landlord-tenant disputes. He's an expert in civil suit cases and will provide the much-needed legal services to help you resolve your case. With the right kind of experience and the right amount of knowledge, he can help you identify any legal loopholes and give you the best possible advice.
When you need a lawyer, it is imperative that you find one that is bar-certified. Bar-certified lawyers must have completed an examination and held a professional license. They are also expected to adhere to ethical guidelines set forth by the bar association.
When you call on Mr. John Okonji, you can be sure that he will follow the guidelines and laws to ensure you come out on top in your case. There is no better litigation lawyer you can trust than Mr. John Okonji.
Landlords who need to file a civil suit
If you are a landlord and you need to file a civil suit, you will need to hire a litigation lawyer. A litigation lawyer can help you navigate the legal system, represent you in court, and fight for your rights. If you are facing a civil suit, you should consult with a litigation lawyer to discuss your options and decide how to proceed.
If you win your case, the tenant could be responsible for paying your lawyer's fees. It is important to consult with a litigation lawyer to determine the best course of action for you.
The first step in filing a lawsuit against a tenant is to send them a notice to vacate. This notice should state the reason for the eviction and give the tenant a specific date by which they must vacate the premises. If the tenant does not vacate by the specified date, the next step is to file a complaint with the court. The complaint will state the reason for the eviction and ask the court to order the tenant to vacate the premises.
Once the complaint is filed, the court will set a date for a hearing. At the hearing, both the landlord and the tenant will have an opportunity to present their case. If the court finds in favor of the landlord, an eviction order will be issued. The landlord will then be able to have the tenant removed from the premises by the sheriff.
If you need to file a lawsuit against a tenant, be sure to hire a Cinco Ranch, TX litigation lawer from The Okonji Law Office.

Fun Facts for Cinco, TX
There is a lot of history in Cinco Ranch dating back before Texas became a republic.
Moses Austin was given permission by the Spanish government to settle 300 families in the area in the 1820s.
However, his son, Stephen F. Austin, was the one to see Moses's plans to fruition and establish a Mexican government.