Do you need a
tenant eviction attorney near me Katy, TX
? The Okonji Law Office is the only place you need to go. It is run by John Okonji, a very skilled and experienced lawyer, and he is committed to helping landlords deal with the often complicated world of landlord-tenant disputes.
John Okonji got his Juris Doctor from the Thurgood Marshall School of Law at Texas Southern University and is qualified to practice law in the state of Texas. He is a part of the Fort Bend County Bar Association, the Houston Bar Association, and the Texas Young Lawyers Association. John Okonji has been practicing
real estate law
for many years, so he has a lot of information that he can use to help his clients in the best way possible.

Partner With an Excellent Tenant Eviction Attorney Near Me Katy, TX
When managing their properties and renters, landlords can run into a number of legal issues and problems. For this reason, they may want to hire a tenant eviction attorney near me Katy, TX. Here are some reasons why an owner might want to hire a lawyer who specializes in
landlord-tenant law
:
Evictions: If a landlord needs to kick out a renter for not paying rent, breaking the lease, or other reasons, a landlord-tenant lawyer can help him, or her do it legally. This is especially important to make sure that the eviction is done right and officially so that the tenant doesn't sue you.
Lease Agreements:
A
lawyer who works with landlords
and tenants can help write, review, or change lease agreements to make sure they follow local, state, and federal laws. This can help keep the owner from getting into legal trouble with the tenants or getting fined for not following the rules.
Security Deposits: Laws about security deposits can be hard to understand, and if renters don't follow them, they could get in trouble with the law. A landlord-tenant lawyer can help make sure that security deposits are treated correctly, such as when the deposit is returned or when money is taken out for damages or unpaid rent.
Tenant Disputes: Landlords and tenants can fight over a number of things, such as rent increases, repairs, and upkeep. A landlord-tenant lawyer can help negotiate or mediate these kinds of disagreements and, if necessary, go to court to defend the landlord's rights.
In short, landlords have to deal with many legal issues when they are in charge of their properties and renters. A landlord-tenant lawyer can help make sure that owners are following all laws and rules, handle evictions and tenant disputes, and write or review lease agreements. Hiring a landlord-tenant lawyer can help protect your interests and avoid possible
landlord-tenant legal disputes
or fines.
Reasons Why The Okonji Law Office is the Best Place to Turn
Now, why is John Okonji the ideal lawyer for you to use if you are a landlord or a tenant? John Okonji has a great reputation for helping his clients in court in a good way. He knows a lot about real estate law and has a lot of experience with disagreements between landlords and renters. His job is to help landlords, but he has also done a good job representing renters in a number of cases.

At The Okonji Law Office, we know that owners and renters each have their own unique problems. Our team works hard to give each client a unique and effective legal defense. We work hard to protect the interests of our clients and help them reach their goals.
The Okonji Law Office can help if you are a landlord facing a hard eviction. Our team has the skills and information to give you the best legal representation possible.
Assistance With Residential Real Estate Law
John Okonji is an
expert in landlord-tenant law
, but he also helps people with problems related to private real estate. He has a lot of experience in this area of law and is committed to helping his clients deal with the complicated legal problems that come up in real estate deals.
Buying and Selling a Home: If you are buying or selling a home, John Okonji can help you through the legal process. He can help look over contracts, discuss terms, and make sure the deal is done right and within the law.
Property Disputes: Disputes between people who live in the same house can be complicated and stressful. John Okonji can help settle or take to court disagreements about landlines, easements, and other things.
Title Issues: Title problems can come up during a real estate deal, which can slow things down or even put the sale at risk. John Okonji can help clients find and fix title problems so that the deal goes smoothly.
Foreclosures: If a client is facing default, John Okonji can help them by giving them legal advice and representing them throughout the process. He can help clients negotiate with lenders, look into ways to avoid foreclosure, and, if necessary, defend them in court.
Land Use and Zoning: Laws about land use and zoning can affect how homes can be used, built, or changed. John Okonji can help clients figure out how to follow these rules and laws so that they are in compliance and can get what they want.
In short, John Okonji's legal services go beyond landlord-tenant law and also cover residential real estate issues.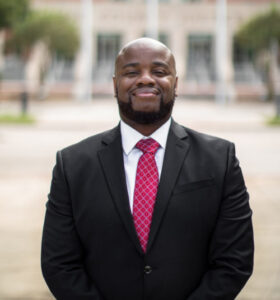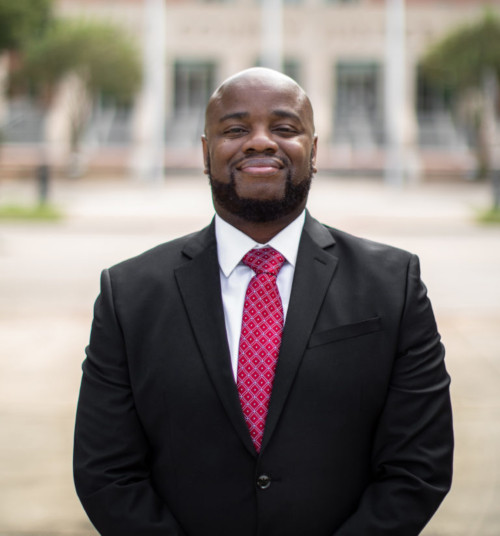 Contact The Okonji Law Office Today!
In conclusion, The Okonji Law Office is the place to go if you need a tenant eviction lawyer near me in Katy, TX. Our team, which is led by John Okonji, is committed to giving our clients high-quality legal help in all real estate law issues.
We are the best choice for anyone who needs a good lawyer because we have years of experience and deep knowledge of landlord-tenant disputes.
Get in touch with us
right away to find out more about our services and how we can help you reach your goals.
Our office
serves many parts of Texas and has the best
tenant eviction attorney near me Katy, TX
.
Academy Sports & Outdoors, Igloo Corporation, and FMC Technologies all have their offices in the city of Katy.
At the yearly Katy Rice Harvest Festival, people can learn about the area's history in farming.
Katy is called the "Buckle of the Energy Belt" because there are so many oil and gas companies there.