Hire an attorney for selling house Richmond, TX. It can bring you great benefits and make the process much easier to handle. John Okonji from The Okonji Law Office is an excellent real estate attorney that knows how to negotiate, draw up contracts, and keeps his client's interests in mind when it comes to selling their homes. He has over fifteen years of experience and is one of the top lawyers in the greater Katy area. Give him a call today to schedule an appointment with John Okonji.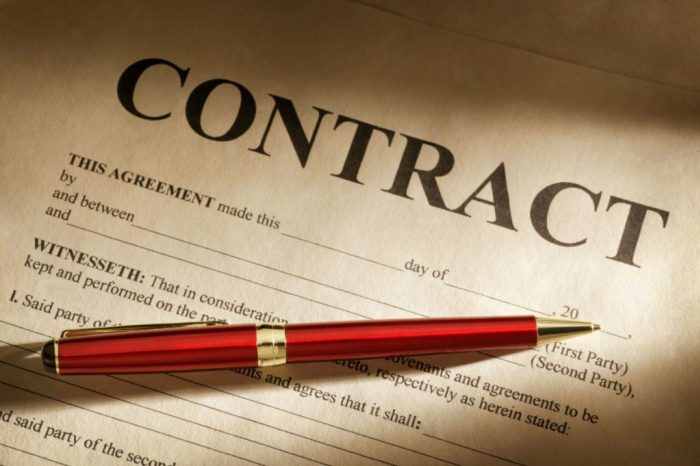 What is the Role of an Attorney for Selling House Richmond, TX?
Whether you are selling your house for the first time or you've done it before, the process can be complicated and scary. A real estate lawyer is a key person who can make this process easier. Understanding what an attorney for selling a house does in the process of selling a home can give you useful information and help you find your way to a successful sale.
An attorney who helps people sell their homes is like a legal guide who gives advice and information throughout the whole process. As soon as you think about selling your home, legal problems could come up. When selling a home, there are neighborhood and state laws that need to be followed. An experienced lawyer will know these laws and make sure you follow them, protecting you from any possible legal problems.
Writing and going over the sales agreement is a very important part of selling a house. This is not just another piece of paper; it is a legally binding deal between you and the buyer. It shows the price, the closing date, and any conditions that both sides must meet. A lawyer will make sure that this deal is not only fair but also legal, which will protect your rights and interests.
Also, many homeowners find it hard to understand the legal terms used in real estate deals. A small miscommunication or misunderstanding can lead to big losses. A lawyer will explain these complicated legal terms to you in a way that you can understand. They will also answer any questions you have, which will make the process clearer and less stressful for you.
During the last step of the house sale, closing, an agent will finish the deal. They make sure that all the paperwork is filled out and filed, and they handle the transfer of money and property title. They work well with the other people involved, like the buyer's lawyer, real estate agents, and mortgage lenders, to make sure the closing goes smoothly.
Are There Any Benefits of Hiring a Real Estate Attorney While Selling Your Home?
When it comes to selling your home, the decision to hire a real estate attorney can significantly influence the ease and success of the transaction. With their expertise and experience, these professionals offer several benefits that can streamline the entire process.
One primary benefit of hiring an attorney for selling your house is ensuring legal protection. Regardless of how straightforward you expect the property sale to be, there are numerous laws and legal considerations to navigate. From property disclosures to closing procedures, an attorney will help you meet all necessary legal obligations and avoid potential pitfalls that could jeopardize the sale.
Real estate attorneys can also save you considerable time. Selling a house involves numerous tasks, such as preparing a sales agreement, negotiating contract terms, handling closing procedures, and more. An attorney takes responsibility for all these tasks, freeing you to focus on other aspects of your move.
Another benefit is the comprehensive review of all contracts and documentation associated with the sale. A real estate lawyer is adept at understanding legal terminologies and ensuring all paperwork is accurate, fair, and protective of your rights. Any legal irregularities are spotted and rectified in a timely, avoiding potential future disputes.
Negotiation is another area where attorneys prove invaluable. They can negotiate prices, closing dates, contingencies, and other crucial factors on your behalf. Their objective advice and skilled negotiation techniques ensure you get the best possible deal for your property.
Lastly, a real estate attorney provides mental peace. Knowing that a professional is diligently handling the legal aspects of your property sale, you can ease your stress and focus on the exciting aspects of your move.
The benefits of hiring a real estate attorney when selling your home are immense. Whether it is legal protection, saving time, meticulous document review, expert negotiation, or peace of mind, an attorney contributes significantly to a smooth, efficient, and satisfactory home selling process.
John Okonji of The Okonji Law Office: Resolving Real Estate Concerns with Adeptness and Precision
John Okonji is a shining example of skill and reliability in the tricky world of real estate. John Okonji works out of The Okonji Law Office in Katy, Texas. He offers a wide range of legal services, which makes him a great choice for people who want to sell their homes.
John Okonji is a very good lawyer with a lot of experience in real estate law. He has a great academic background and got his law degree from the Thurgood Marshall School of Law. Mr. Okonji started practicing in the law field and quickly moved up the ranks. His clients respected and trusted him because of how hard he worked and how much he knew.
Mr. Okonji's real estate services include giving legal advice, writing contracts, negotiating terms, reading sales contracts, taking care of closing procedures, and getting permits. With John Okonji on board, sellers can expect a carefully managed process that protects their legal rights and takes care of all possible concerns. This makes sure that selling a home is stress-free and profitable.
One thing that makes John Okonji stand out is how hard he works and how committed he is to his clients' needs. John thinks that everyone deserves personalized, detail-oriented, and cost-effective help, whether they are selling a home, buying land, or signing a business lease.
John Okonji's real estate services are unmatched because he knows a lot about the law, puts his clients first, and is a great negotiator. John Okonji of The Okonji Law Office is the best choice if you want to sell your home and need an attorney who can get results while looking out for your best interests. He stands out in the field of real estate law because of how hard he works to get the best results for his clients and how well he knows the law.

Fun Facts for Richmond, TX
Richmond was founded in 1837
It was given its name in honor of Richmond, England.
It was one of the first 19 cities to be organized by the brief Republic of Texas.