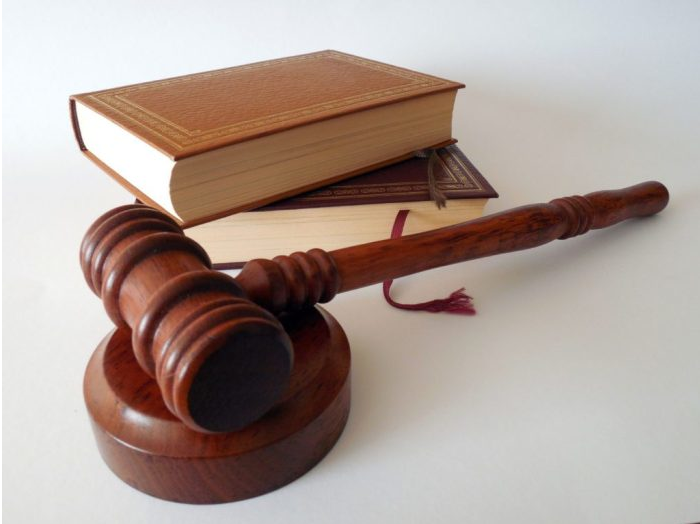 Look no further than Mr. John Okonji for a Katy, TX civil litigation lawyer you can trust! Mr. Okonji is the managing attorney of The Okonji Law Office, a law firm that provides excellent legal representation for all real estate transactions and landlord-tenant disputes. He serves the greater Houston area and can give you the legal services you need for all your civil litigation disputes.
Mr. Okonji is proud to serve local communities in Katy, TX, as well as Houston, TX including Fort Bend and Harris County. For a consultation, call The Okonji Law Office today or drop by the office. You won't regret having Mr. Okonji at your corner.
Meet Mr. John Okonji, An Expert Katy, TX Civil Litigation Lawyer
John Okonji is a proud local graduate of the University of Houston, as well as the Thurgood Marshall School of Law. He has been licensed to practice law by the State Bar of Texas, North Carolina State Bar, and the United States Federal District Court (Southern District of Texas). He also graciously volunteers his services through Houston Volunteer Lawyers, Lone Star Legal Aid, and the Houston Bar Association.
When you hire Mr. Okonji, you're hiring a local who understands the city and can meet your needs. As a Katy, TX civil litigation lawyer, he is the best qualified and the most talented to represent you in court.
Explore Our Civil Litigation Services
As an expert in real estate law, Mr. Okonji often represents clients engaged in civil litigation disputes. Civil litigation is any legal dispute between two or more parties, usually seeking monetary compensation for damages. One of the most common civil litigation involves landlord-tenant disputes, often surrounding rental agreement, eviction, and tenant rights.

Landlord-Tenant Disputes
If you're a landlord renting a property, you have probably have had your share of stubborn tenants. They may refuse to pay rent or fail to pay additional expenses. They may be caught violating community rules and guidelines regarding pets, party noise levels, unruly guests, and more.
When that happens, you may have served them an eviction notice, but even that may not have resolved your problem. Eviction can enter a tenant's rental history and stick for a long time. As a result, some renters would prefer to contest the eviction and even refuse to leave the rental unit altogether. Now with the pandemic, the CDC has extended an eviction moratorium, which prohibits landlords from evicting non-paying tenants.
When that happens, you have two options available: Hire a mediator or go to small claims court.
A mediator is a third party used to facilitate communication. They are available through private companies and local bar associations. Mediation is a good choice if you sincerely believe that your tenant is a decent person and the issue has been a lack of communication. Mediation can also save you time and money by avoiding a lengthy legal battle in court.
Alas, sometimes legal court battles are inevitable. If that is the case, then you could go to the small claims court. A small claims court only hears a restricted variety of cases, all involving money. They usually involve disputes surrounding rent increases, unpaid rent, and security deposits not returned.
Having a real estate lawyer at your corner for both mediation and small claims court is highly recommended. Mr. Okonji can provide legal representation for all civil litigation disputes. He can help get you the rent money owed.
Real Estate Transactions
Mr. Okonji also offers legal services for real estate transactions. A real estate transaction is the process of transferring the rights of a property from one person to another.
Here is how it works. The buyer and seller come together and make a formal agreement on the price and the terms of buying and selling. Property can include a house, land, buildings, etc. If a loan is involved, as is often the case, then your bank or mortgage lender may be involved, as well as a house or property inspector.
If you're a homeowner struggling to buy and sell property or facing foreclosure by your bank or mortgage lender, Mr. Okonji can help.
Although having a real estate lawyer is not mandatory in the state of Texas at any stage of the process, there are many advantages to having one. A real estate lawyer can assist in drafting and revising contracts and ensure all the terms during the negotiation are met. Real estate lawyers can interpret documents, translating dense legal jargon. Finally, they can file specific paperwork correctly and prepare closing documentation.
Although your bank or mortgage lender can draft up a contract, most are not experts in real estate law. They usually come up with pre-written contracts that may not take your needs into account. This can lead to problems later on when your bank or mortgage lender tries to foreclose your property, claiming lack of monthly mortgage payments.
A home is one of the best, most expensive investments you'll ever make. Don't risk losing that investment by trusting lenders that don't have your best interests at heart. A real estate lawyer can include clauses and conditions advantageous to you. He can also make sure your lenders meet the terms of the negotiation and hold up their end of the bargain.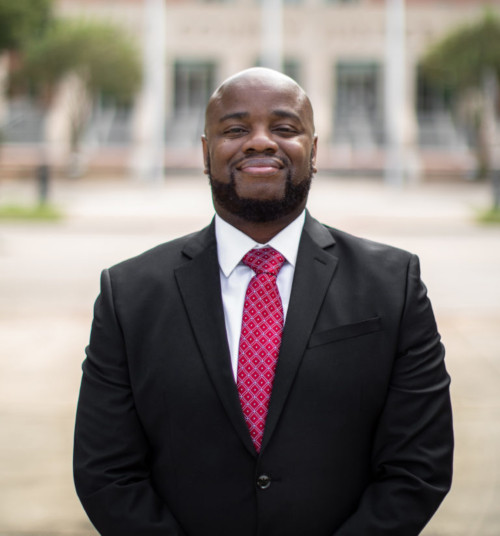 Call Mr. John Okonji Today!
To resolve your civil litigation disputes, nobody does it better than Mr. John Okonji! He has the legal knowledge and expertise of rental and real estate law to help you plead your case. He can help on any matters regarding rental agreement and eviction, as well as real estate transactions and contracts. More than any other civil litigation attorney, he can resolve a broad range of disputes relating to property damage and personal injury.
So what are you waiting for? Call today for your consultation! For a Katy, TX civil litigation lawyer you can trust, there is no one quite like Mr. John Okonji of The Okonji Law Office!
Fun Facts About Katy, TX:
Katy includes three counties: Harris, Fort Bend, and Waller.
The earliest settlement was once known as Cane Island, for Cane Island Creek.
It was formally incorporated in 1945.