Searching for housing lawyers near me Fulshear, TX does not have to be difficult once you are aware of the incredibly results-driven lawyers available in the area. The Okonji Law Office specializes in this field. Particularly if you need legal representation for landlord-tenant disputes or if you plan on selling a piece of property.
John Okonji is the Managing Attorney of The Okonji Law Office and always provides top-quality legal representation to clients who utilize his services. If you are hoping to find an attorney to help you in these matters, do not hesitate to contact Mr. Okonji, as he is sure to get the results you are looking for in your legal case.

Results-Driven Housing Lawyers Near Me Fulshear, TX
When choosing a lawyer, you want to go with someone that you can trust. Someone with proven experience in the real estate field is the best option for you to solve the legal issues you have. Whether you are seeking help for real estate purchase and sale or someone experienced in landlord-tenant law, John Okonji will be able to assist you in getting the outcome you hope for.
Mr. Okonji is admitted to practice law through the North Carolina State Bar, the State Bar of Texas, and the United States Federal District Court – Southern District of Texas. He is a hard-working attorney who always delivers the best results for his clients.
He is a proud local graduate of the University of Houston and the Thurgood Marshall School of Law. Though these are achievements on their own, John Okonji always strives for excellence and graduated with honors at both educational institutions. Mr. Okonji continues to thrive in the area by providing legal services to the greater Houston area. This includes Harris and Fort Bend counties.
John Okonji is not only a successful lawyer with proven results, but he also understands the vital importance of serving the community. He has completed various volunteer work, utilizing his skills as a lawyer. Mr. Okonji has been a part of Lone Star Legal AId, Houston Volunteer Lawyers, and is a Lawyers for Literacy Committee Member recognized by the Houston Bar Association.
When selecting a lawyer, you want to be confident that they care about the work they provide. One excellent signifier that this is the case is when a lawyer has completed volunteer work to help the community. Mr. Okonji is a lawyer who truly cares about the community and his work.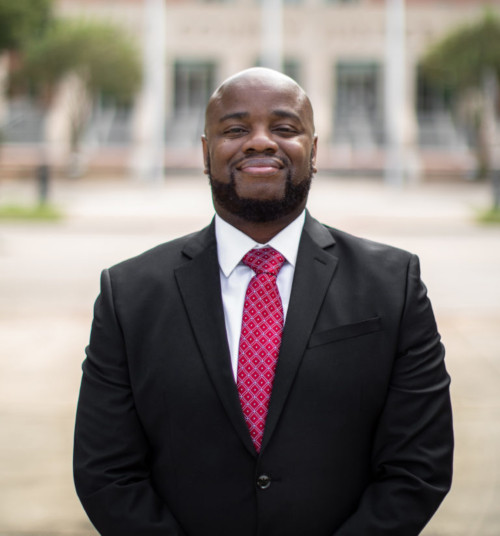 Landlord-Tenant Disputes
As nice as it would be for everyone to peacefully enact rental agreements exactly how they are stated in the contract, that is not always the case in reality. If you are a landlord, you likely know how common landlord-tenant disputes are.
Many disputes between landlords and tenants can be solved with a conversation. If everyone knows about the legal issues pertaining to the landlord and tenant, these disputes could be solved before any problems ever escalate. However, a mediator must step in when a conversation is not enough.
This mediator is most often going to be a small claims court. Money is always involved in these legal issues. If you have reached the point of a landlord-tenant dispute that requires legal interference, then it is necessary to select from the best landlord-tenant attorneys. John Okonji is one of the top-quality housing lawyers near me Fulshear, TX.
Contact The Okonji Law Office today to learn about your options to settle these landlord-tenant disputes.
Real Estate Transactions
The second practice area that Mr. Okonji specializes in is real estate transactions. Texas is one of the states that do not require an attorney to be present when selling a property. However, many benefits come with utilizing legal services once you decide to sell a house or commercial property.
Transferring the rights of a property from you to another person appears to be a simple process, but there are a few key considerations to keep in mind regarding your best interests. Hiring a real estate lawyer can help you get the best deal out of this situation. Some benefits include the following:
Negotiation – When selling a house, the buyer will have a broker to help them negotiate. It will be in your best interest to have a professional lawyer help with your side of the negotiation as well. A real estate lawyer will help with this part of the process.
Drafting – Drafting a legal document is an immense responsibility. Generally, mortgage lenders and banks draft contracts in Texas. However, having a real estate lawyer you have hired for the job will prepare it and ensure it is completed in your best interest.
Filing – A real estate lawyer will file all documents in their correct places. You do not want to misplace any of these documents should you require them at a later date.
Interpretation – Legal documents can be challenging to interpret for the untrained eye. Hiring a lawyer to interpret these for you will be much simpler than trying to complete them on your own.
Closing – Your real estate lawyer will be with you in every step of the process, including closing the deal.
John Okonji is highly experienced in real estate transactions and will help you get the best results out of your sale. Even in a state where it is not required to have a lawyer present for your sale, hiring one can reap benefits you would not otherwise receive. Check out our blog if you are interested in learning more about real estate law.

Contact The Okonji Law Office Today!
Now that you are aware of all the benefits that can come from hiring a real estate lawyer, contact the best one. The Okonji Law Office is located in Katy, TX and proudly serves the greater Houston area, including Fulshear, TX.
Your search for the best housing lawyers near me Fulshear, TX is over now that you have found John Okonji.
Fun Facts Fulshear, TX
This city was established in 1824.
There was a population of 250 in 1898. As documented in 2020, Fulshear had a population of 16,856.
It features the highest per capita income and educational attainment in Fort Bend County.