Find one of the best Cinco Ranch, TX lease lawyers out there at The Okonji Law Office. Lease lawyers are attorneys who specialize in leases and other landlord-tenant law. They help landlords and tenants understand their rights and responsibilities under the law and can represent either party in court if necessary. Of course, each lawyer has their own specialty within landlord-tenant law, so you want to find someone who has experience handling your type of legal case.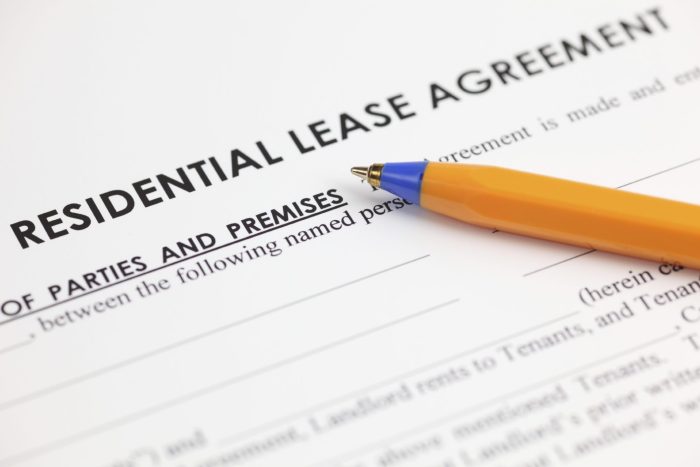 Although most people believe that the tenant is often the "victim" in landlord-tenant disputes, that is usually not always the case. Like landlords, tenants also have their own rights and responsibilities they must uphold. If you are a landlord and you find yourself being pressured by your tenant into taking legal action, you have the right to an attorney.
Of course, if you have been a landlord for a while, you will have ample experience handling such disputes yourself. However, sometimes the situation may escalate into a full-blown legal conflict with your tenant. At that point, you may want to contact an attorney to represent you.
If you are looking for a lawyer that can assist you out of your legal situation, you want someone who knows how landlords feel. Come to The Okonji Law Office today. The Managing Attorney is someone whose expertise is in helping landlords settle their landlord-tenant disputes. Schedule a consultation and get the legal advice you need.
The Expertise Cinco Ranch, TX Lease Lawyers Offer
Lease lawyers can do much more than represent you in court in a dicey situation. Their legal expertise can also help you in several other ways because they are attorneys who specialize in leases and lease agreements. They can help landlords negotiate and draft leases. Not to mention, they can also advise you on your rights and obligations under the leasing agreement.
When you are drafting up a new lease agreement or reviewing your current one, a leasing lawyer can review it to ensure it follows all legal regulations. They can remind you what to include or how to word certain stipulations so that it does not contradict any local rental property laws. As a landlord, you may want a leasing lawyer to preview your leasing agreement draft to ensure that no potential problems can occur from the agreement.
Of course, even if one does review it, issues may still occur from it. A lease lawyer like John Okonji from The Okonji Law Office can also help resolve disputes that occur due to the leasing agreement. He can negotiate with your tenant about any changes you want to make on your lease or compromise with your tenant with your best interests in mind.

Although lease lawyers specialize in the legal connotations and contents of a leasing agreement, overseeing that is not the only way they can help landlords. They can also represent you in court or handle legal matters that occur due to the leasing agreement.
Other Responsibilities of a Lease Lawyer
The legalities do not end after you and the tenant sign the leasing contract. If anything, that is the beginning of your long-term business relationship. In a sense, rental property contracts are a niche form of a real estate transaction. In another sense, Cinco Ranch, TX lease lawyers are one type of lawyer specializing in a specific industry aspect.
Other than drafting up a concise leasing agreement, a leasing lawyer can help you evict tenants who violate the terms of the contract. These lawyers can also help landlords negotiate leases with tenants and mediate any disputes before they get taken to court. Of course, if it does escalate to the courtroom, they can also represent your best interests.
One of the most important and vital legal services lease lawyers may offer is helping with evictions. Evictions are a lengthy process, and they should only be used as a last resort. Usually, it only occurs when the tenant fails to pay rent or damages the property in any major way. An eviction lawyer can help with all of the legal paperwork and the entire legal process.
Do You Need Help? Turn to John Okonji.
When you are looking for a leasing lawyer to help you out of your bind, turn to John Okonji from The Okonji Law Office. As the law firm's Managing Attorney, he has been permitted to practice law by the State Bar of Texas, the North Carolina State Bar, and the US Federal District Court – Southern District of Texas. With years of experience using his expertise to help landlords out of their predicament, you can put your confidence in him.
His practice areas include real estate transactions and landlord-tenant disputes. If you have legal issues pertaining to either matter, he is someone you want to help you. He understands what issues landlords go through and sympathizes with them. Using his expertise and experience, he can help you with drafting your lease and any legal concerns that come with it.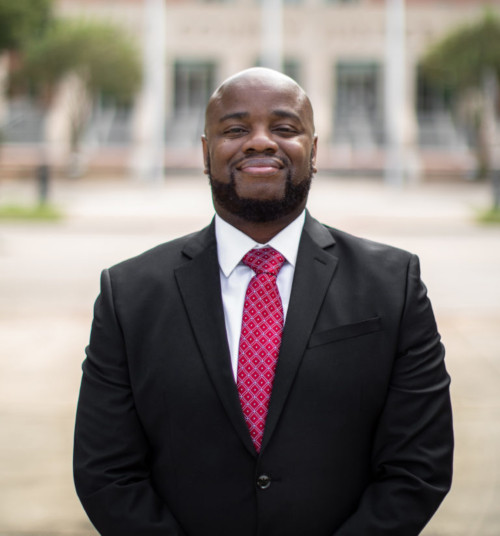 Of course, since he specializes in landlord-tenant disputes, he can also help negotiate with your tenants if they have something they want to discuss in the leasing agreement. Schedule a consultation with him today to learn more about how he can help you.
Know Your Rights with a Lease Lawyer
Lawyers are experts in the law. Of course, various different laws govern our society. That is why lawyers specialize in different aspects. For example, real estate lawyers are experts in real estate law, and you will not find a family lawyer dabbling in business law.
As an expert in real estate law, you can trust John Okonji to help you solve your landlord-tenant disputes. Call the law firm today to schedule a consultation. Or visit the office to meet with someone that can help you draft your leasing agreement. John Okonji is one of the Cinco Ranch, TX lease lawyers that you can place your trust and confidence in.
Cinco Ranch, Texas Fun Facts:
Cinco Ranch is a master-planned community within Katy, TX.
The community's history goes back to before Texas became a Republic.
The land was first developed by Randolph Foster, one of Stephen F. Austin's Old 300.