If you are a landlord and are having a dispute with a tenant, they might hire a Cinco Ranch, TX tenant rights lawyer. In this case, you, too, need to hire a lawyer that can fight your battle for you. Hire yourself a lawyer who can match the expertise of a Cinco Ranch, TX tenant rights lawyer in the courtroom. Dealing with a tenant who has decided to hire a lawyer is a serious matter and should not be handled alone.
Your rights as a landlord can easily be trampled if not handled correctly. You have rights as well. Therefore, you should hire John Okonji from The Okonji Law Office. He has years of experience working with both tenants and landlords. Therefore, he is well prepared to handle your case and make sure your voice is heard.
Give John Okonji a call today.

Fight a Cinco Ranch, TX Tenant Rights Lawyer With Your Own
Tenant rights are the laws and regulations that govern the relationship between a tenant and their landlord. These rights are designed to protect tenants from being taken advantage of or treated unfairly, and they cover a wide range of topics, from the security deposit to the right to quiet enjoyment. However, just because a tenant claims their rights have been violated does not make it true. Tenants who know their rights and choose to take advantage of them may do so by filing a frivolous lawsuit against the landlord or making a false claim against the rental property in an attempt to get free rent or repairs.
There are many examples of tenants trying to take advantage of landlords.
There have been cases where a tenant was involved In a long-running dispute with their landlord over rent payments. After months of negotiations, the tenant filed a series of lawsuits against the landlord, claiming various violations of their rights.
Another case involved the tenant living in a rental property that was supposedly in disrepair. Even though the tenant filed numerous complaints with the municipality about the condition of the property, many times, the tenant was proven to be wrong, and the landlord was awarded the money that was owed to them.
There are all kinds of people who try to take advantage and lie about their rights being violated. This is where you, as the landlord, need to hire a lawyer to protect your rights, especially if the allegations made against you are not true.
Likewise, there has also been a case where the landlord lost simply because they did not get the proper representation in the courtroom. It can be difficult being a landlord, especially today.
Do not allow yourself to be trampled by people who choose to take advantage of others. Protect yourself against these situations and hire John Okonji.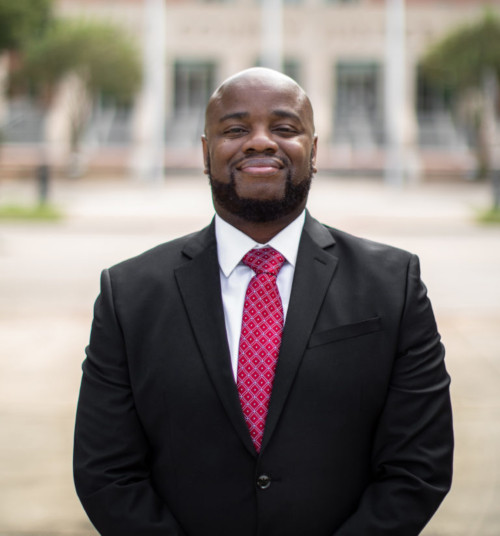 Common Reasons for Landlord-Tenant Disputes
Landlord-tenant disputes can be frustrating and overwhelming. If you are a landlord who is having problems with your tenant, it is important to know your rights. A lawyer can help you understand your options and make the best decision for your situation.
There are many common reasons for landlord-tenant disputes. One of the most common is rent increases. If you have had to raise the rent, you may have a tenant the will try to dispute the increase. Another common reason for disputes over repairs. If your rental unit needs repairs, you may have a tenant that may try to withhold rent or request a reduction in rent. You may also have a tenant try to terminate the lease if they feel the repairs are not made in a timely manner. Other common reasons for landlord-tenant disputes include noise complaints, deposits, and evictions. If you are having problems with your tenant, you may want to consult with a landlord rights lawyer.
In the state of Texas, landlords have a number of rights that they are entitled to. For example, they can enter the property at any time for inspections or repairs. They can also set rules and regulations for the property and evict tenants if they violate these rules. As a landlord, it is important to be familiar with your rights so that you can protect your investment and ensure that your tenants are following the rules.
If a tenant fails to pay rent, the landlord may start eviction proceedings. The landlord must give the tenant a written notice specifying the reason for the eviction and the deadline for the tenant to pay rent. If the tenant does not pay rent by the deadline, the landlord can file a lawsuit to evict the tenant.
How to Evict a Tenant
If you are a landlord, there may come a time when you need to evict a tenant. This can be a difficult and stressful process, but it is important to know your rights and the steps you need to take. First, you will need to give the tenant a notice to vacate. This notice must be in writing and must state the reason for the eviction. Next, you will need to file a complaint with the court. The court will then hold a hearing, at which both you and the tenant will have a chance to present your case. If the court decides in your favor, the tenant will be ordered to vacate the property. Finally, if the tenant does not comply with the court order, you can have them removed from the property by the sheriff.
If you think you need to evict a tenant, be sure to hire a lawyer. When you hire a lawyer, you can be sure that the law is being followed. This way, the tenant can not attempt to sue you for violating their rights. It is difficult enough trying to handle a tenant that does not honor their contract. Let John Okonji help you in these matters. With him on your side, you can ensure that you have a successful case, and even get the money that is owed to you without risking your case.
Not all eviction disputes end up in the courtroom. Sometimes a lawyer can be a mediator between two parties and come to a compromise. A lot of times, these situations end up being a misunderstanding. However, there is no better lawyer than John Okonji from The Okonji Law Office to handle these sorts of situations. If your tenant is going to get a Cinco Ranch, TX tenant rights lawyer, you need to make sure you hire John Okonji to represent you and your rights.

Fun Facts for Cinco Ranch, TX
Cinco Ranch is part of Katy, Texas.
Residents have their pick of 11 community pools.
Cinco Ranch became a community before Texas was even a republic.