If you are looking for a Houston TX eviction attorney near me, then contact us at The Okonji Law Office today. You, as a property owner and a landlord, have several responsibilities. You are always doing what you can to keep all of your tenants satisfied and make sure your property is looking the best it can.
With that being said, when you bring a tenant to your property, there is a contract that you both sign. On this contact is a list of agreements between the both of you. You both sign in agreement that you will keep to your side of the bargain. For the most part, you keep up with your side of the contract, but maybe there are some things that your tenant just doesn't adhere to.

Because they have signed a contract with you, you have the legal rights to evict them, but you will need a little assistance with this process. If this sounds like a service that you are in need of at the moment, then you should get in contact with us at The Okonji Law Office.
The Okonji Law Office
If you are a landlord in the Houston area and are still searching for an attorney to give you legal advice on situations like evicting a tenant, you need to get in touch with The Okonji Law Office. The best thing about hiring a real estate firm and attorney is that you can just give your attorney a call whenever you are in a situation that calls for legal advice.
This is the kind of service you will receive when you get in touch with us at The Okonji Law Office. When you hire a Houston TX eviction attorney near me, you get their assistance when you need and require it. Something that we like to pride ourselves in is the fact that we have amazing relationships with all of our clients.
Developing a great relationship with our clients is essential to us. This is because we understand how important they are to our firm and us. In addition, we also know that one of the best ways that we can assist them, if when they feel free enough to call and contact us when they need our help. The only way we can accomplish this is once we have gained their trust.
With that being said, we also focus on staying up to date with all the laws, rules, and regulations. This is our job, and by doing this, we are able to help you more effectively. We also like to keep our clients in the loop of all the things that are going on. As our client, when you approach us, you should be a part of the process.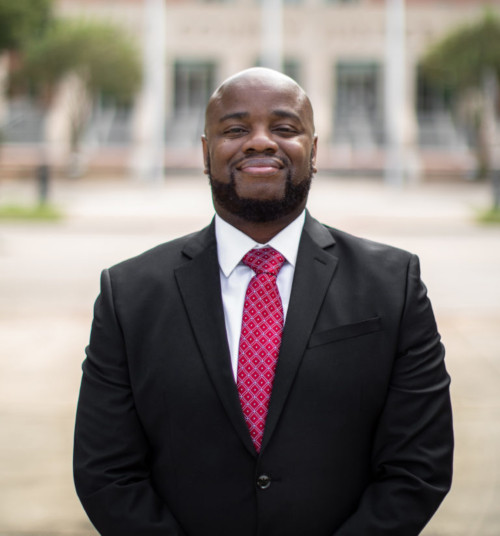 So, when you are getting your service, you should be there getting a step-by-step explanation of what is going on. To us, this is just good business and firm manners. That is why we make sure to do it. If you have any questions on what else we can do for you, give us a call today.
John Okonji: Eviction Attorney
Learn a little more about the Houston TX eviction attorney near me who will work for and with you. John Okonji is the managing attorney at The Okonji Law Office. Does that name look familiar? He is also the founder of this firm. Mr. Okonji has been managing the firm for several years now, and he thoroughly enjoys every aspect of it.
As the founder and managing attorney, he finds it extremely helpful to be able to connect with his clients and assist them. By handling the cases and clients that we get on an everyday basis, he is able to truly serve the greater Houston community to the best of his ability. He finds joy and satisfaction in knowing that he is of help to a client in the way they need it, and that makes the experience for him.
When he decided to start the firm, he thought about where would be the best city and which city would need his expertise. With that, he chose the city of Houston. The real estate scene in the city of Houston and all the surrounding areas continues to expand and grow. So by staying in the city, he can reach more clients like you and assist them legally.
The Journey
John Okonji has a passion for real estate law and shows that every day with his clients. His love for real estate and his ambition of becoming a lawyer is what got him into being a real estate attorney and a Houston TX eviction attorney near me.

The first stop on his journey of becoming a real estate attorney was at the University of Houston. Here he got a Bachelor of Arts degree and graduated with honors. The next place this journey took him was law school. He went to law school at Thurgood Marshall Law School, located in Texas Southern University. Here he also graduated with honors.
Once he finished this, he took the Texas State Bar, and this was the final step to becoming a real estate lawyer. Now he is a successful Houston TX eviction attorney near me that is ready to assist you. To schedule an appointment with Mr. Okonji, call The Okonji Law Office today.
How to evict a tenant
With evicting a tenant, there are a couple of steps that need to be taken. As a landlord, you want to make sure that all these steps are handled accordingly; that way, your tenant will not sue you. First, you want to make sure that you place a notice on their door a couple of days beforehand. During this time, the tenant has time to meet with you and resolve the problem. Or they have that time to get their belongings off of the property.
Once you have done that, you can make sure that they have left the property on the date stated on the notice. In order to get help with the process, we advise that you hire a Houston TX eviction attorney near me like John Okonji. He will walk you thoroughly through all the steps for a successful tenant eviction.
Houston TX eviction attorney near me
Call the Okonji Law Office for a Houston TX eviction attorney near me.
Facts about Houston Tx
To find the events that are happening this weekend, check the city events calendar
Taste the cuisines of different cultures, visit the Cultural Fare page
Take cooking classes with a loved one for a fun date at one of Houston's cooking classes
Learn more about the city of Houston by visiting its website