If you are searching for a Houston TX Lawyer for Property disputes, consider contacting The Okonji Law Office. Mr. Okonji has been serving the Houston area as a real estate attorney for many years. In that time, he has developed personal relationships with clients that continue to return to him for their legal aid needs.
As one of the Greater Houston area's real estate attorneys, John Okonji has represented landlords in court and offered them reliable legal advice when needed. If you are going through a dispute over rental property and need legal counsel, call Mr. Okonji today.
Defending yourself against a tenant's lawsuit can cost you thousands of dollars if you lose your court case. As a result, asking for assistance from an experienced Houston TX Lawyer for Property is better than handling the case yourself.
Call Your Houston TX Lawyer for Property!

Mr. Okonji is the owner and sole manager of The Okonji Law Office. This means he takes the representation of every client seriously and keeps their legal needs at the forefront of what he does. It is hard to find an attorney that takes extra time to understand the needs of their clients like Mr. Okonji does. Forming a trusting relationship with clients is a core principle of his work.
The Okonji Law Office is located in Katy, TX, in the community of Cinco Ranch. Downtown Houston sits just minutes away, making this an easy drive from just about anywhere in the city.
Mr. Okonji graduated with his degrees from the Thurgood Marshall School of Law and the University of Houston. Following that graduation, he went on to become certified to practice law in Texas by the state bar association. In addition, Mr. Okonji is able to represent clients in federal cases that take place in the Southern District of Texas region of the U.S. District Court.
Aside from his law firm, Mr. Okonji is active in many local, state, and national organizations, including the following:
Lone Star Legal Aid
Houston Volunteer Lawyers
Fort Bend County Bar Association
State Bar of Texas- General Practice-Solo & Small Firm Section
Houston Bar Association-Lawyers for Literacy Committee Member
Houston Bar Association-Real Estate Law Section
Katy Bar Association
Services Provided to You by a Houston TX Lawyer for Property
The majority of lawyers that practice real estate and rental property law will offer representation for landlords that are dealing with disputes from tenants. Whether they are defending against or suing the tenant, landlords often need legal counsel in order to make the right decisions.
Additionally, a real estate lawyer can offer applicable advice for those who are purchasing or selling property. Mr. Okonji provides all of these services and can even help you draft a legally binding rental property contract.
If you require legal counsel for your rental property dispute, consider calling The Okonji Law Office. Mr. Okonji has both the credentials and expertise to give you solid advice and representation for your case. Furthermore, you can schedule an in-person consultation or over the phone. Call his law office today to receive legal counsel before you step foot in the courtroom.
What You Should Know as a Landlord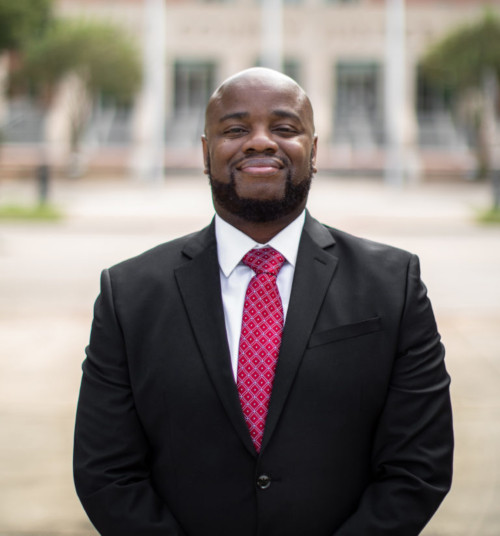 Eviction of Tenants
The term 'eviction' is a legal one used to describe the action a landlord can take against a tenant to remove them from their rental property. By law, both parties have specific rights that must be respected, one of which is an advanced notice of eviction. The legality behind an eviction is determined by the circumstances surrounding it as well as state and federal laws.
There are countless reasons why a landlord would seek to evict a tenant. For one, a tenant that refuses or neglects to pay rent on time risks eviction. Or, if that tenant breaches their lease agreement, it would be grounds for eviction. If you are a landlord seeking to evict a tenant from their rental property, you will likely want legal aid before taking those first steps.
Eviction can come with backlash from the tenant, so you will want to have all of your bases covered. If a tenant feels they are being wrongly evicted or discriminated against, they could choose to file a lawsuit. Similarly, a landlord can file a civil suit if the tenant refuses to leave the property. Either way, having a real estate lawyer that knows how to navigate property law will work in your favor.

Agreements and Contracts for Rental Property
The lease or contract that a tenant signs for their rental property are fairly simplistic in nature. However, these contracts are legally binding documents, and therefore it is a great idea to have a real estate attorney review them before they are signed.
A lease contract should cover what may or may not happen to your property while the tenant is living there. For instance, it is important to include any restrictions that relate to visitors, noise, pets, or parking. Additionally, you should make it clear when the rent is due and how much the tenant can expect the monthly amount to be.
Landlords and tenants have contract agreements in order to protect the interests of both parties. Another measure some landlords take is to require their tenants to have renter's insurance. This way, if something happens, both parties are covered with regard to financial liability.
In addition to outlining any restrictions and conditions of renting, a lease contract should be reviewed by a real estate attorney so that you know all of your bases are covered. Call The Okonji Law Office today so you can have your lease reviewed by an expert attorney, John Okonji.
Call The Okonji Law Office Today!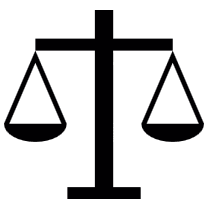 For more information about Mr. Okonji or his services, please visit his website. Mr. Okonji has the credentials you need on your side to win your court case. He will give you legal advice and representation that takes care of your needs. When you require a Houston TX Lawyer for Property, call The Okonji Law Office!
Houston, TX Fun Facts:
Downtown Houston has a tunnel system that lies beneath the city.
The Port of Houston is one of the busiest in the nation.
The museum district in Downtown Houston offers free admission to visitors on Thursday evenings.
For more information visit the city's website!