The Houston TX lawyer for landlord tenants dispute that you are looking for is at The Okonji Law Office. The lawyer you need to handle your dispute needs to be experienced and knowledgeable in the Texas and Houston real estate laws. This is the only way you will get the results that you want.
Our law office is all about helping landlords get the representation they need and deserve. As a landlord, there is a lot on your plate already, so you don't need to add more work. When situations with your tenant come up, you are going to need legal representation. You don't want to be dealing with this all alone; it can actually be quite stressful. So, the best decision you could make is hiring a lawyer from The Okonji Law Office.
So call the Okonji Law Office for a lawyer that knows what he's doing with your case.
Landlord-Tenant Dispute Lawyer
If you are looking for a Houston, TX lawyer for landlord tenants dispute, then you should read this through. Landlord and tenant disputes are actually quite normal. It's a case that real estate agents happen to see all the time. So, when you come in needing to deal with this kind of situation, I want to let you know that it isn't strange.
In the city of Houston, the bests Houston TX lawyer for landlord tenants dispute is John Okonji of The Okonji Law Office. Who is John Okonji?
Mr. Okonji is the managing attorney and founder of The Okonji Law Office. He is a proud real estate attorney who shares his passion for law by assisting clients like you. His primary focus has always been to help landlords. The decision to mainly help landlords is because he understands the responsibility of a landlord.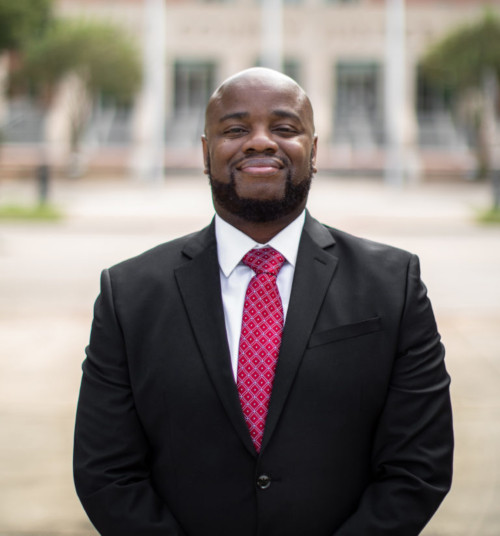 In Houston, real estate is booming, and their many opportunities for people to buy a property and become landlords eventually. Many may not realize that when you want to buy a property or already own property, it is an excellent decision to hire a real estate lawyer. You may not use them immediately, but you will need to use them at some point, and it is handy to have them just be a call away.
For example, if you have a dispute with a tenant that eventually requires them to leave your property, you want to have a lawyer there for legal purposes. You don't want to end up needing a lawyer and frantically having to look for one. So, the best thing to do is to hire them and have them ready.
Learn about Mr. Okonji
At The Okonji Law Office, the lawyer that will be assisting you with your landlord-tenant dispute is John Okonji. Mr. Okonji has been in the Houston area for years, and the best thing about that is that he gets to help clients like you. It's important to point out that Mr. Okonji has practice areas beyond Houston TX lawyer for landlord tenants dispute. In fact, he has a list of areas that are available to you whenever you need it.
His other areas of expertise are along the line of real estate law. Mr. Okonji can assist you in purchasing a property, whether that's a home or a building for your business. He also can assist you in drafting up a contract for personal or business reasons. These contracts can be for you and a tenant or for you between you and the previous owner of a home or business building. Either way, Mr. Okonji can and will assist you.

Like said before, John Okonji is a real estate lawyer. In order to practice in the state of Texas and in Houston, he had to go through the steps required. The first step he accomplished was graduating from the University of Houston, in which he graduated with honors and a Bachelor of Art. Once he had graduated, he attended Texas Southern University. Here he went to Thurgood Marshall Law School and graduated with honors as well.
The final step in his journey was to pass the Texas State Bar, and he did. He was finally able to practice in the state, so he decided that the next step would be to start a practice in the city that would give landlords the legal representation they deserve.
If you would like to make an appointment with Mr. Okonji, all you need to do is give The Okonji Law Office a call.
Choose the Okonji Law Office
Why should you choose our law office? Well, the answer is quite simple and straightforward. We choose you, and we know we can assist you the best.
What do we mean by we choose you? Well, Mr. Okonji can practice anywhere he would like to in the state of Texas. He could have decided to start his firm in several other cities, but he chose Houston because he wants to assist you and so many other landlords and property owners like you.
In addition to that, he is also highly knowledgeable in all things real estate law. He is passionate about his job and knows that in order to a great job and genuinely assist you, he needs to have the knowledge. Something he makes sure he does often is check through the laws, rules, and regulations for real estate in the state of Texas. By doing this, he can let you know if something that might affect you or help you with a case has been added.
So, what to do during a landlord-tenant dispute? You call The Okonji Law Office!

Houston TX lawyer for landlord tenants dispute
If you are still thinking about calling us, what are you waiting for? We are excited to help you with your dispute. It is our specialty and our job to ensure that you get the representation you are looking for. We know that with us, you will get the results you are looking for. So for a Houston TX lawyer for landlord tenants dispute, call John Okonji.
Facts about Houston Tx
If you are looking to golf in a beautiful green space, visit Herman Park
Visit the Houston Zoo with the kids for a fun family day
There are more than 400 events in the city; for all of them, visit the website
For more information on the city and things to do, visit their website