If you are looking for a Houston TX real estate attorney near me, call The Okonji Law Office today. Owning property is a big deal, and on top of that, it is an even bigger responsibility. For a landlord like you, you have a lot on your plate in terms of making sure that the property looks good, everything is functioning well, and making sure your tenants pay on time.
In addition to that, there are other legal matters that you may have to take care of. And for a lot of landlords, the truth is you may not know or understand all the legal aspects of owning a property.

With that being said, it is safe and more responsible if you have someone that helps you with all the legal parts of having a property. The best way to do that is by hiring a real estate attorney. We are licensed in the state of Texas to handle all legal real estate aspects. This includes giving legal advice and representing both commercial and residential properties.
So, if you are in need of a Houston-based real estate attorney, you need to call Okonji Law Office.
Choosing a Real Estate Attorney for your property
Before you choose a real estate attorney, it's vital to understand who they are and what they can do for you. A real estate attorney is an attorney that specializes in and practices real estate law. Their main job is to know and understand legal contracts and documents, so when the time comes, they know how to read and use it to your favor.
If you are ever purchasing a property, whether that's a home or a commercial property for your business, there are legal contracts and documents that you will be asked to sign. During a big purchase like this, you want someone knowledgeable and who can understand the legal jargon with you. This way, they can read contracts and again make sure that what is listed in their works to your favor and interests.
There are many cases in which having a real estate attorney would be beneficial to you. Know that you have the information and the potential reason you should have a Houston TX real estate attorney near me. Take that knowledge and decide which attorney you want to hire.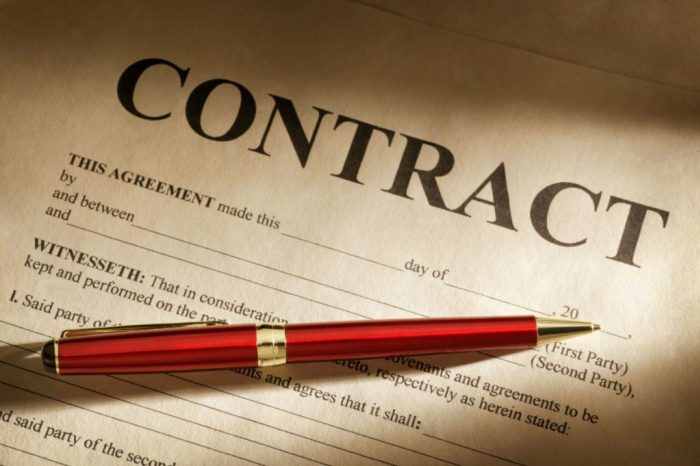 Why Okonji Law
Since you are looking for a real estate attorney, you should know a little more about the firm you are hiring. It is good to research a firm and maybe sit down with the lawyer you want to hire. This is because they will be taking on a significant role and responsibility. So, of course, you want to make sure that they know what they are doing and that they are confident in doing so.
The reason you should choose The Okonji Law Office is very simple. You want an attorney that, of course, is knowledgeable, but you also want to hire an attorney with some experience as well. At Okonji Law Office, you get just that. The managing attorney knows and has experience handling real estate transactions, landlord-tenant disputes, and drafting contracts for personal or business use.
Having this kind of knowledge and experience is essential, as stated before. In the event that you ever need any of these services, you want to have peace of mind and know that your attorney has it all covered. The easiest way of assuring that is by simply choosing a law office that can handle these services.
Meet your real estate attorney
At The Okonji Law Office, the managing attorney that will be working with you is John Okonji. Mr. Okonji has gotten to this position because of the passion he has for real estate law. It's a different sector in itself that requires much knowledge and understanding about how our legal system works in terms of real estate.
He attended The University of Houston and Thurgood Marshall Law at Texas Southern University. Furthermore, in both institutions, he graduated with honors. He is now practicing as a real estate attorney because he passed the Texas State Bar. This proves his knowledge and understanding of real estate in the state of Texas and in the city of Houston.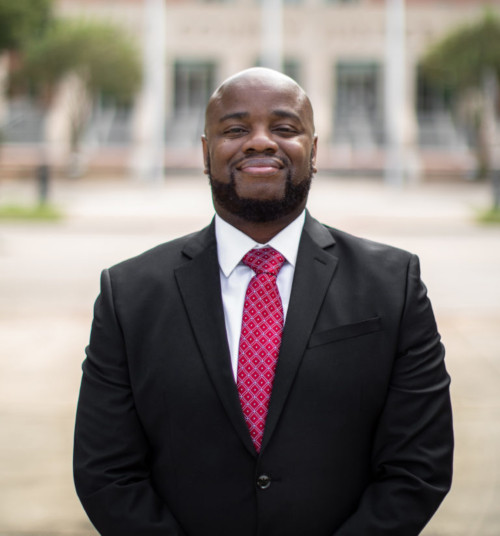 To continue and build on his passion for real estate law, he does volunteer work at Lone Star Legal Aid, Houston Volunteer Lawyers. He is also a committee member of Lawyers for Literacy in the Houston Bar Association. In addition to these, he is a professional member of the Fort bend County Bar Association, Katy Bar Association, Houston Bar Association, and the State Bar of Texas.
As a real estate attorney, he has gained personal relationships with many different people. He uses those relationships in addition to the knowledge to get practical results for all his clients. Mr. Okonji admires and knows that having a solid relationship with his clients is the best way to provide his services.
You can rest assured in the fact that your real estate attorney has the experience and personal connections to serve you. Mr. John Okonji is hardworking and displays his dedication to his work on a daily basis. He is able to legally represent commercial landlords and residential landlords all across the Greater Houston area.
Houston TX real estate attorney near me
If you have decided that the right thing for you to do is to hire a real estate attorney, that is great news. The Okonji Law Office is proud to say we can be of help and service to you.
It is our job to make sure that you feel comfortable and have peace of mind when it comes to dealing with real estate. You can count and depend on us to provide you the legal service that you can. If you would like to talk to Mr. Okonji, give our office a call. Schedule an appointment today and get the legal representation you deserve.
The Okonji Law Office has a Houston TX real estate attorney near me.
Facts about Houston Tx
The City has proven to be strong as people always come together after natural disasters
The scene in the downtown area is vibrant and dynamic
Be a part of one of the 400 city events in the year by viewing the city calendar
Learn more about the city of Houston by visiting its website