If you are a landlord in need of a Houston TX tenant lawyer, give a call to The Okonji Law Office. Your tenants are a responsibility that you have to deal with on a daily basis. They come to you for help and assistance concerning the property. But sometimes, things don't go the way that you intend. There might be a dispute between you and a tenant, and the reality is if you don't have the proper representation dealing with this will be difficult.
How can you diffuse the situation without jeopardizing or going against the contracts and documents you and the tenant signed? Hiring a real estate lawyer is the only way to get this done. They will help you deal with your tenant legally and make sure it is done the right way.

If you are in the Greater Houston area, the choice is clear. The Okonji Law office is who you need to call. Our managing lawyer is experienced in these kinds of dealings. He understands the ins and outs of real estate law and all the legal jargon in the documents and contracts you and your tenant signed.
Give The Okonji Law Office a call today and have that tenant dispute gone.
The Okonji Law Office
The Okonji Law Office is a law office that focuses on real estate law—founded on the belief that every landlord deserves the right to legal representation. In addition to that, every landlord should understand what is in their contracts and have only what they want in them.
Some of the areas in which they practice include landlord and tenant disputes, real estate transactions, and drafting contracts.
Should you get a tenant lawyer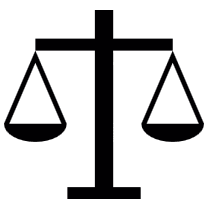 You may be thinking to yourself, is it really necessary for me to have a Houston TX tenant lawyer? The answer that anyone should give you, as a landlord, is yes. You are managing and taking care of a whole property on your own. It doesn't matter how large or small the property is; that alone is a big deal and responsibility.
In addition to that, you are also attending to all the needs of your tenant. There are bound to be some disagreements and issues, and that is okay. You just want to make sure that if anything happens, everything goes smoothly. Some disputes you might not want to handle on your own because they can be tricky or just naturally require some extra help.
Situations you may need a tenant lawyer
What are some of these situations that you would need some help handling? An example is evicting a tenant; if a tenant hasn't paid or has violated a section of their contract, you would need the help of a Houston TX tenant lawyer. They would help walk you through the steps and ensure that the tenant gets the eviction.
Another situation that could come up in which you would require a Houston TX tenant lawyer is a tenant is suing you for property damage. This means they might be complaining that a part or parts of the property is damaged. In this case, you would want to have a knowledgeable lawyer and negotiate with the tenant, so you can attend to what needs to be fixed.
In the state of Texas, it is not mandatory for a landlord to have a lawyer, but again the truth is you may not know all the laws, rules, and regulations that go into real estate. So, call The Okonji Law office. You are sure to have peace of mind during this process.
Meet Your Tenant Lawyer
The lawyer that will be assisting you is John Okonji. He is the owner and managing attorney at The Okonji Law Office. Mr. John Okonji has always had a passion for real estate law, and that is why he decided to study and practice real estate law.
He initially graduated from the University of Houston with a Bachelor of Arts degree. During his time here, he worked hard and persisted and eventually graduated with honors. His journey pursuing real estate law and becoming a real estate lawyer took him to Texas Southern University to Thurgood Marshall School of Law. Here he also worked hard, stayed dedicated, and graduated with honors.
Then he went on to passing the Texas State Bar. With this, he started his own practice and is now committed to helping landlords like you with legal real estate issues.
Because he understands how important it is to stay part of the community he is serving, he volunteers his time at a couple of different places doing what he enjoys. He spends some of his time at Houston Volunteer Lawyers, Lone Star Legal Aid, and he is a member of the Lawyers for Literacy Committee.
Know that you know a little more about your Houston TX tenant lawyer, schedule an appointment with him today.
Houston TX tenant lawyer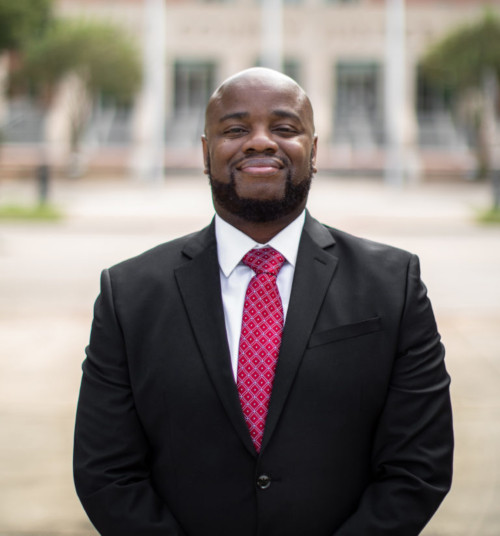 If you would like more information on our other services or the other ways our legal practice can be of assistance to you, don't hesitate to give us a call. The office runs by appointment only, so you can also call to make an appointment and have a formal sit down with Mr. Okonji.
Visit and follow us on any of our social media platforms as well. Here you will have access to posts and blogs that deal with being a landlord, the importance of having legal representation, and much more. As stated before, John Okonji has the experience and, most importantly, knowledge and understanding of real estate law.
With this, you can rest assured that your real estate legal needs are covered. You won't have to haste or worry about a tenant not sticking to their contract. All you have to do is call your lawyer, and they will assist you.
You already have a lot of responsibility on your plate, and you may not understand all parts of the contacts you have, so the best option is to hire a Houston TX tenant lawyer.
Facts about Houston Tx
Houston is one of the most moved to cities in the US
By going to the Explore Houston page, you can find more things to do
Visit Discovery Green for a fun day in the sun
Visit Houston's website to get more information about the city