It may initially seem challenging to find a great tenant lawyer near me Richmond, TX. Luckily, The Okonji Law Office specializes in the practice areas of landlord-tenant disputes and real estate law.
John Okonji provides excellent legal representation that is always results-driven. With Mr. Okonji working tirelessly to settle your landlord-tenant disputes, you can be sure you will be in great hands.
Though landlords often take good care of their properties and are responsive to tenants' inquiries, even the most understanding landlord may encounter problems with difficult tenants.
When these disputes escalate to the point where they require legal action, you can count on John Okonji to resolve your issues. He is an expert in legal matters for both real estate transactions and landlord-tenant disputes. You will not be disappointed when you turn to the Okonji Law Office for help.

Tenant Lawyer Near Me Richmond, TX for Incredible Results
When you have significant disputes with rowdy tenants, you want to ensure you will get the highest quality legal representation available. Mr. Okonji is a highly accomplished landlord-tenant dispute lawyer. His various qualifications will help you settle these issues with ease.
Among John Okonji's qualifications are that he has been admitted to the State Bar of Texas, the North Carolina State Bar, and the United States Federal District Court in the Southern District of Texas.
All of Mr. Okonji's clients can expect to obtain the best possible results when turning to him for legal counsel. He is among the most hardworking and skilled attorneys in the entire Houston area.
John Okonji is proud to be a local graduate of the Thurgood Marshall School of Law and the University of Houston. He graduated with honors at both institutions and continues to uphold that same standard of quality for himself in all of his legal work. He offers the most excellent legal services that will protect your interests.
When choosing a lawyer, you want someone who genuinely cares. Mr. Okonji has consistently demonstrated his commitment to volunteerism and service. He has volunteered with Lawyers for Literacy, Lone Star Legal Aid, and Houston Volunteer Lawyers. It is easy to see by his actions that John Okonji is dedicated to legal service.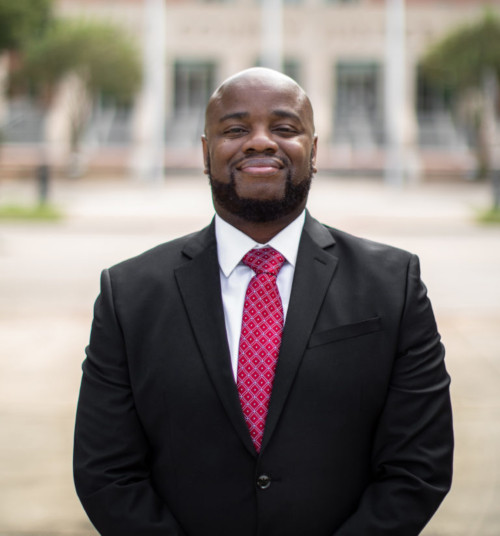 A Landlord Tenant Attorney Who Will Help Settle Disputes
As a hardworking landlord, you probably already know that tenant disputes can, unfortunately, be quite common. It is essential to have a lawyer with years of experience on your side. This way, you can be more confident in the results you will obtain at the end of the dispute.
Out of all the landlord-tenant lawyers in the Houston area, John Okonji is among the greatest. He specializes in this field and has many years of experience in getting his clients' desired results.
The issue with landlord-tenant disputes is that they involve two people who each have their own best interests in mind. The landlord-tenant relationship can be fraught with tension due to various issues that may come up over time.
When these escalate to the point that requires legal action, his law firm can help properly settle any rental property disputes that crop up.
John Okonji can provide legal advice on your rental agreement at the beginning of a contract or help settle landlord-tenant disputes as they arise. You can turn to him for just about any step of the landlord process when you require legal advice.
You want to go with someone as experienced and hardworking as John Okonji for your tenant lawyer near me Richmond, TX.
After being a landlord for an extended amount of time, you are certain to run into issues with clients. Some types of disputes are more common than others. Some of the more common ones include the following:
Community Codes – Most rental communities will have guidelines that everyone there is required to follow. The tenants often agree to these beforehand in the contract, and if they cannot or refuse to follow them, then it may be time to take legal action. While conversation may work in some cases, it often does not work for more difficult tenants. The Okonji Law Office can help you settle these disputes legally.
Maintenance and Cleanliness – Tenants have also entered into a rental agreement knowing they are responsible for keeping the place in good condition. As the landlord, you are the one who has to maintain the high quality of the place much longer than they will. If the tenant fails in keeping a good environment, then it may be time to contact a law firm.
Nonpayment – This is among the most common landlord-tenant disputes. When the tenant entered the lease agreement, they knew there would be a required monthly payment. If they cannot or will not deliver on their monthly payments, you have the right to take legal action against them.
Eviction – If any of the abovementioned issues occur without being resolved, there may come a point when you must give the tenant an eviction notice. If they try to dispute it, then it will certainly be time to contact John Okonji to resolve this dispute.
John Okonji is an experienced landlord-tenant lawyer who will get you the results you desire hassle-free. His other specialty includes real estate, and he will be happy to help you when it comes to buying or selling property as well. There is no better tenant lawyer near me Richmond, TX than John Okonji.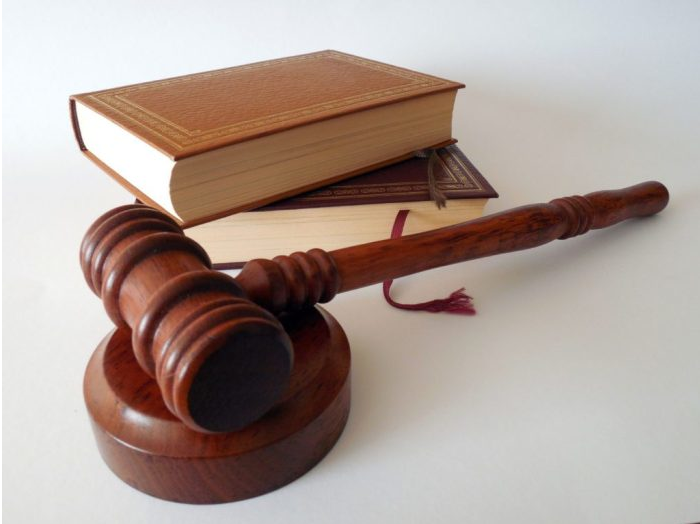 John Okonji is a Results Oriented Lawyer
Don't wait to resolve your landlord-tenant dispute. Visit the office of John Okonji today to leave this issue in the past. You can also contact him on the phone to start gaining valuable legal counsel for solving your landlord-tenant disputes.
You should not have to go about resolving landlord-tenant disputes alone. Go to John Okonji for the best tenant lawyer near me Richmond, TX.
Fun Facts Richmond, TX
Richmond was once part of the "cattle empire".
Richmond was established in 1837.
Richmond is only fifteen miles from Houston.