Looking for a reputable Houston TX hoa attorney? If so, get in touch with John Okonji at The Okonji Law Firm today! Mr. Okonji is one of the best real estate attorneys in the Greater Houston area. As the managing attorney at his own firm, he takes on a caseload of clients looking for the best services they can find.
He is a graduate of The University of Houston, where he received his bachelor's degree; he then went on to Thurgood Marshall School of Law to receive his Juris Doctorate degree. From both institutions, he graduated with honors.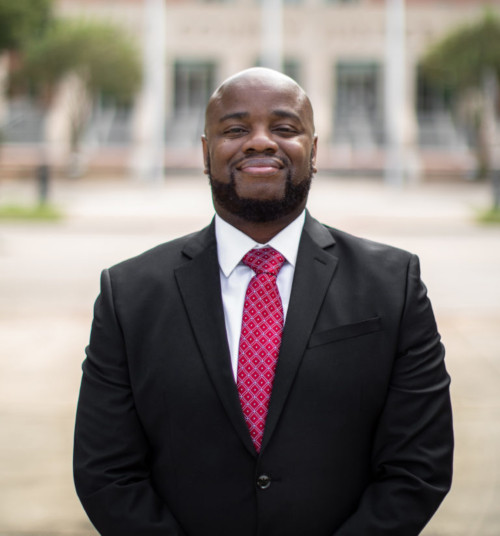 Mr. Okonjis's talent, dedication, and hard work shine through everything that he does. He is truly passionate about helping his clients receive superior counsel. Moreover, his area of representation, including Fort Bend and Katy, is so large that the communities he can serve have no limit.
Okonji is a proud member of multiple bar Associations, including Houston, Katy, and Fort Bend. Through these associations, he is able to maintain his legal knowledge as well as ensure that he is up to date on new addendums, statutes, and laws.
He has also extended an arm into volunteer work which has enabled him to serve in communities that need him the most. Overall, you can certainly trust that Mr. Okonji is the lawyer that you want at your side. His clients trust him, and so does the community!
What is a Houston TX hoa attorney?
HOA or homeowners association attorneys focus their area of practice around homeowners and the board who need counsel for issues that fall under this umbrella. This can include, but not become limited to, disputes or accusations, discriminatory behavior, and tenant concerns.
An HOA Attorney is essentially the same as an eviction attorney; however, these matters deal with tenants who are renting, leasing, or own a home within that specified region.
The attorney can protect either the client or the board of directors looking or sue either party. Moreover, it is the job of the Houston TX hoa attorney to make sure you understand your rights as the HOA. We can help you understand your documents and take any necessary legal steps against your tenants that is necessary. 
Having an HOA attorney at your side will help you navigate the waters that come with having tenants under your supervision. As an HOA you are under regulation to follow all state, local, and federal laws; whether you are the one being sued, or you need to sue your tenants, let the lawyer at Okonji law help you out.
Common HOA Disputes with tenants
As an HOA, it is not uncommon that you will run into issues with your tenants. While most issues tend to fizzle and fade over the course of time with easy remedies, the same cant be said for every issue that pops up. As the regulator, it is your job to ensure that you are watching out for tenants that are violating the rules you have set in place.

The most common types of allegations and issues that you might run into as a homeowner include, but are not limited to, the following:
Decoration or remodeling issues; usually a fight between what is and what is not acceptable
Any lawn signs, political signs, or protest signs that may violate the terms and conditions within the lease
Discrepancies between HOA rules; including, but not limited to, questions about fees and payments
While these disputes can easily fizzle out by a simple review of the leasing agreements, some tenants seem to make the issues much bigger. Thus, resulting in uphill legal battles. Your attorney is going to be able to help you work out any disputes that may be causing you issues.
It is often that your attorney can help you settle disputes without too much outside mediation being necessary. However, in the event that mediation is needed, we will be there to help you every step of the way.
Helping you draft documents
Do you need help drafting documents that are legally correct to hand out to your tenets? We can help you with that too. We aren't just here to help you if you're sued; we can also be there for you in order to help prevent that from happening at all. Overall, it is our job to protect your interests, and we'd love to help you do so.
Drafting documents is both a time-consuming and arduous process. Therefore, you need to ensure that everything is drafted properly. Improper drafting of documents can easily lead to legal ramifications on your end as well. 

Our legal team can sit with you and iron out what you'd like to implement as an HOA. Moreover, we can address any management issues that might have been brought about during your tenure. There's no need to worry about learning legal jargon. Leave the legal expertise up to us so you can keep pricing your residents with plentiful amenities and a beautiful place to stay.
Regardless of the job you are performing as an HOA, it is not uncommon for legal matters to arise. Therefore, you need to make sure you are fully protected with our Houston TX hoa attorney, John Okonji, today!
When it comes to HOA disputes, they are nothing to mess with. If your tenant decides to take more extreme measures, understand that we are there to protect you every step of the way.

Contact Okonji Law
If you are ready to get your disputes resolved in little to no time, then get in touch with the best Houston TX hoa attorney, John Okonji, today! He works diligently to ensure that all of his client's needs are met. Knowingly, he only accepts appointments that are scheduled ahead of time. 
Give his office a call today at 832-844-3689. From there, he can schedule you into an appointment that fits both of your needs. HOA issues are nothing to play with, so if you want a reliable Houston TX hoa attorney, get in touch with Okonji Law today.  
Houston TX Fun Facts
The Texas Medical Center is the largest in the world.
In the late-1830s, Houston was the capital of Texas.
Houston has an underground tunnel system.
For more information about Houston, TX, visit the city's website.