Have you been searching for the right Houston TX rental dispute lawyer to help you? If so, the Okonji Law firm has exactly what you need. John Okonji is board certified and ABA-approved lawyer in the State of Texas. When he is not managing his own personal firm, he actively practices law at the United States Federal District Court in the Southern District of Texas.
By using his experience and personal relationships, he makes sure that all of his clients receive the absolute best advice of counsel there is. Moreover, through his talent and hard work, he dedicates himself to pursuing and seeking out those in need of legal representation.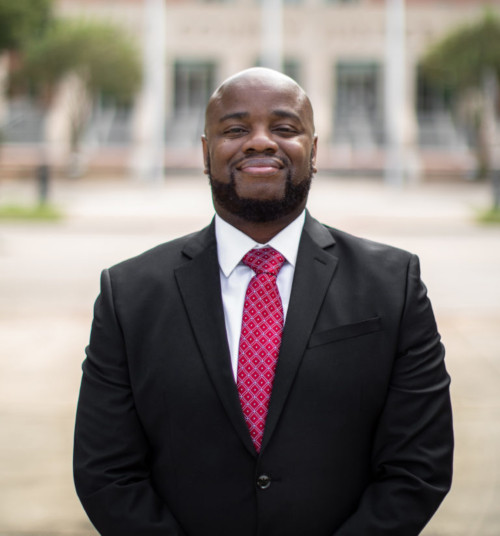 His extensive education helps him do this as well. Mr. Okonji is a graduate of the University of Houston with his bachelor's; he then went on to Thurgood Marshall School of Law and obtained his doctorate of jurisprudence. He graduated with honors from both institutions.
His professional memberships include being an active member of the Houston Bar Association, Fort Bend County Bar Association, and the Katy Bar Association. It is with these that he stays up to date on all recent changes and amendments to the law.
Finally, he actively participates in volunteer work through the Houston Volunteer Lawyers, Lone Star Legal Aid, and the Houston Bar association lawyers for literacy. Within his volunteer experience, he has been able to reach out to communities that need his services the most. Moreover, he remains active in the world of law and community issues that his constituents face every single day.
What is a Houston TX rental dispute lawyer?
As a landlord, there are many types of disputes that you might find yourself in. If your tenant fails to uphold their end of an agreement in terms of a lease, then certain disputes may be necessary. However, it is always best to get a Houston TX rental dispute lawyer, who knows the kinds of disputes you need, how to handle them, and when they're necessary.
There are different kinds of disputes, such as arbitration, mediation, or filing of court action. However, these kinds of disputes must be handled in civil court and require that both parties, landlord and tenant, have lawyers like myself on hand.
You will file these kinds of claims in small claims court because they are civil matters. Although, we do recommend a form of mediation to see if the issue cannot be worked out between the two of you before issues escalate to the courts. If simply talking out the leasing agreement isn't seeming to work in your favor, then one of the following methods can be used with my assistance to help you out.
Arbitration
If the two of you cannot resolve the issue on your own, then it can be extremely helpful to get a third person involved to help level things out. An arbitrator is a person that can make the final decision if two parties cannot work it out on their own. In this situation, whatever decision the arbitrator decides on, both parties are bound to follow, unless the arbitration is non-binding. A lawyer like myself can help you. In many instances, but not all, your own lawyer will serve as an arbitrator.
Mediation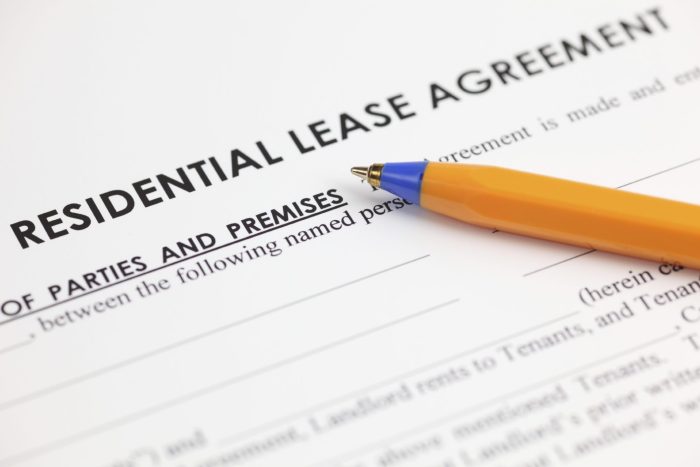 Mediation is another form of arbitration; however, the final decision is not a binding decision. A mediator is a third-party individual who will talk out the situation with you and the other party in order to help the two of you come to a mutual decision. Mediation methods tend to help avoid you showing up in court, which can be far less expensive for the both of you.
Small Claims Court
Judge Judy won't be there, but John Okonji will be. If either mediation or arbitration does not work for you, then small claims court will be your next option. Small claims court is a civil court that hears out civil cases with fines and amounts under $5,000. However, in this instance, you will represent yourself.
You can hire a lawyer for the advice of counsel, but in opposition ot a criminal case, the lawyer will not present arguments in court for you. The final decisions will rest upon the judge in that jurisdiction. Finally, this method is less expensive than filing a claim in a county court, and it gives you a far faster result.
When to get John Okonji Involved
When you run into a disputed issue with your tenant, the above options will be your go-to. However, there are instances where these methods don't work, and you need the assistance of a Houston TX rental dispute lawyer. A lawyer like John Okonji can help you file an unlawful detainer action, which in Texas, will allow you to evict your client as long as they are given a 3-6 day notice.
More than this, he can help you re-negotiate the lease as well as inform you of what your legal rights are as a landlord. Finally, if your tenant decides to sue you, then it is important to have a lawyer on hand in order to help. If your clients sue you, then you need to ensure that you are taking the right steps moving forward.

Making sure that you hire a lawyer who understands real estate and disputes is beneficial. All lawyers understand the law, but not every lawyer understands real estate law. Making sure you have one that does will make the process much easier and smoother for you.
Contact Okonji Law!
If you are ready to get this dispute with your tenant done and over with, get in touch with John Okonji today. He is the best lawyer in the Greater Houston area. You can call his office immediately at 832-844-3689. Please note that Mr. Okonji only accepts appointments by phone only.
This way, he can fit you into his schedule as he runs his own practice. He wants to make sure that all of his clients receive the same great services that they deserve. Don't miss out on the benefits a Houston TX rental dispute lawyer has to offer.
Houston TX Fun Facts
The Texas Medical Center is the largest in the world.
In the late-1830s, Houston was the capital of Texas.
Houston has an underground tunnel system.
For more information about Houston, TX, visit the city's website.