If you are in the market for property and are in need of a Houston TX land use attorney near me, then call The Okonji Law Office. The need for a real estate attorney or a land use attorney in specific can come in many forms. But the truth is if you need an attorney, then it is because you are sure they are going to help you more than a real estate agent.
Since you are making such a huge purchase, you want to ensure that everything goes smoothly. In addition, you just want to be informed about some of the more extensive aspects of property and land purchases. You have that right, so you should take it on. As you are searching, you are looking for criteria in the lawyer that gives you rest of mind and assurance that they can do what you need.
So, let us help you out with choosing the best land use attorney in Houston. The Okonji Law Office is wonderfully managed by John Okonji, a real estate lawyer. This means he is also qualified as a land-use attorney. So, make the decision today to use the best Houston Texas land use attorney and give a call to The Okonji Law Office.

John Okonji-Land Use Attorney
As stated before, the best Houston TX land use attorney near me is situated and is the managing attorney at The Okonji Law Office. John Okonji is a licensed real estate attorney by the US Federal District Court- Southern District of Texas and the State Bar of Texas. Over the years, he gained clients, and that has added to his experience.
During these experiences, he has gained more knowledge and understanding of many real estate cases. In addition, he has also been able to give advice, represent, and assist all kinds of clients with different real estate issues. This is how he has been able to become one of the best in the Houston area.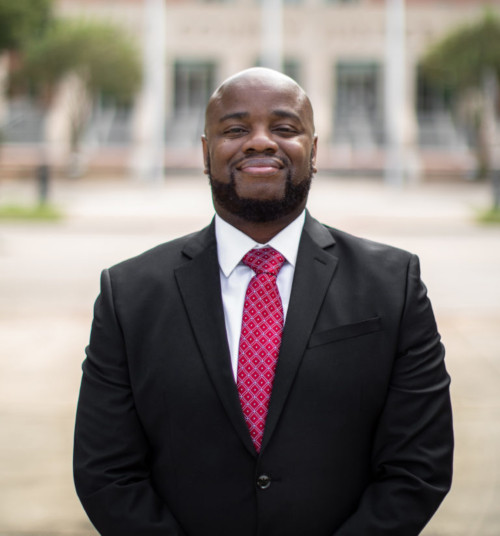 The decision to start a law firm in Houston came from the thought that Houston and all its surrounding cities and communities have plenty of real estate opportunities. This means people like you will be considering purchasing land and property and take advantage of this opportunity. With that being said, he decided that the best place to render his legal services would be the Greater Houston area, and that is what he is doing.
As a real estate lawyer, he is able to handle a variety of things related to real estate. This is all certified and confirmed by the State of Texas, in which he is licensed to practice. Some of the areas in which he assists clients happen to be in land use, purchasing real estate, drafting contracts, and much more.
You are searching for someone who can assist you in regarding developments in real estate and acquiring land. This is something that Mr. Okonji can do. All you need to do is schedule an appointment with him today.
Schedule an appointment today
Something that all clients should be aware of is that The Okonji Law Office is running by appointment only. This may seem a little different from other law firms and offices, but there is a reason for that.
When you come into a law firm in search of a Houston TX land use attorney near me or any other kind of lawyer, you want to know that you have their attention. At that moment, you are looking and paying attention to things like if they are listening to you, if they are taking notes and asking questions, and if they are mainly just showing that they care for your business and the reason in which you came to them.
Now imagine if you were in the middle of explaining some crucial details to your lawyer and all of a sudden, a new client walks in. Because the lawyer wants to acknowledge them, he asks you to pause to attend to them quickly. There is nothing wrong with this scenario, but there is always an alternative and a better way.
Since our office is appointment only, there is no need for Mr. Okonji to leave you and attend to another client. His complete focus is on you and the reason you have come to see him. This method is liked among all of Mr. Okonji's clients because they like knowing that he is focused on helping them.
So, once you have decided on hiring Mr. Okonji for real estate advice and any other real estate issues, schedule an appointment.
What is the job of a Land Use Attorney?
The job of a Houston TX land use attorney near me is pretty simple and can be expansive. So the primary thing a land use attorney can do for you is give your advice on real estate and property development. This is where things are then expanded.
So, when you are looking for land or already built property to purchase, of course, you have the list of requirements that you give to a real estate agent. This agent will then find your property and showcase them to you. Choosing is then you end up to you. This real estate agent is not allowed by law to give you any legal advice concerning what they are showing you.

This where the help of a Houston TX land use attorney near me comes in. So, when you hire a land-use attorney, they can give you their honest opinion. They also give facts on things like how the area is developing. In addition, they can let you know all about zoning laws in the city or county, the permits you would need to start building, and even building ordinances.
Houston TX land use attorney near me
Now that you know how a land use attorney can help you, you are ready to give John Okonji a call. Call The Okonji Law Office for the best Houston TX land use attorney near me.
Facts about Houston
The art of local artist fills the city
Downtown presents residents and visitors with many things to do
Visit the museum district and learn more about the world around you
Find things to do by visiting the Houston Tx website